We'd asked you, dear readers to share your love stories with us.
Here Ashish Gupta shares his story. You can share yours too!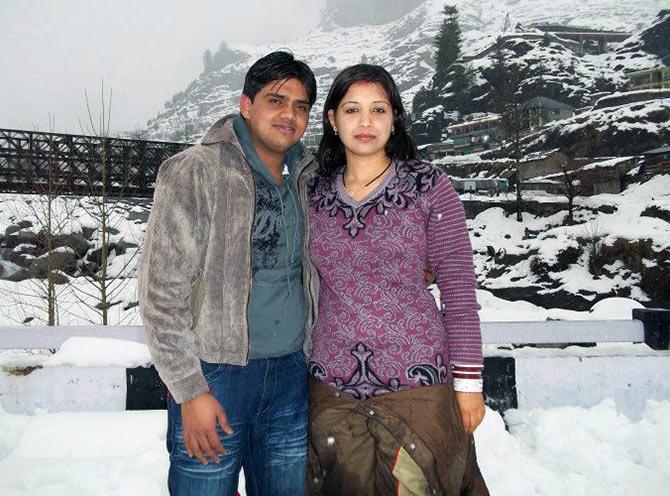 She lived in the same area as my maternal grandparents but I had never seen her before.
As I grew up, marriage proposals started coming my way.
My grandmother (Naani) told my mother that she had selected a girl for me.
I did not pay much heed to the proposal but my grandmother was adamant on getting this match done.
Our horoscopes didn't match but it was decided that I should meet the girl and then decide.
We met at a local temple.
The first time I saw her I was blown away by her cuteness.
We had a brief chat about ourselves and in the next 15 minutes I had decided that I would marry this girl regardless of the fact that our horoscopes were against us.
We got married on the February 21, 2011 and have been blessed with a boy in mid 2012.
The girl whose horoscope was not suitable for my life has become my life.
ALSO SEE
Jab We Met: 'She was shy, introverted'
Jab we met: 'She was simple and beautiful'
Jab We Met: 'Jodiya upar se bankar aati hai'
#Jab We Met: 'I fell in love for the first time'
#Jab We Met: 'I liked his supreme self-confidence'
Click here to read more Jab We Met stories
Dear readers, do you have an interesting love story that you want to share?
Tell us where you first met your partner and how the two of you fell in love.
Write in to us at getahead@rediff.co.in (subject line: 'Jab We Met'). You can also include a photograph of you and your partner and we'll publish the best entries right here on Rediff.com.