We'd asked you, dear readers to share your love stories with us.
Pradeep Bokariya tells us how he fell for his lady-love at the first glance.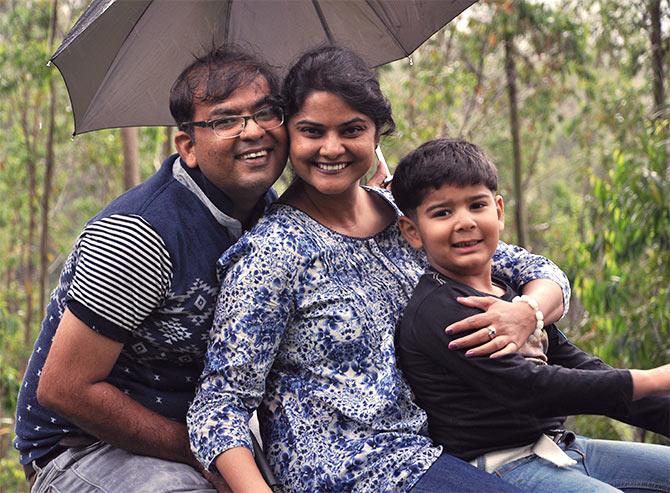 It was the second Saturday of November in 1999.
Ruchi (my wife now) and I had to appear for an interview.
We were taking admission to pursue post graduation.
She was fourth in the queue, reading a book to prepare herself.
That was the first time I saw her.
In the very first glance, she swept me off my feet.
Meanwhile, we were called for the interview one after another.
Both of us performed well and we were selected.
For almost a year, I couldn't express my feelings to her.
On January 26, 2001, I met with an accident. I had broken my arm.
While I was admitted in the hospital, she came over to see me with a beautiful bouquet.
I got up from bed, held the bouquet and immediately told her how I felt about her.
She smiled. And then said, "First get healthy and then come with a bouquet of gladiolus."
A month later, I did what she had asked me to do.
As I approached her, she nodded and said YES.
We got married in 2004. We are blessed with a boy who is six years old.