Goa's chief minister Laxmikant Parsekar says being dark-skinned affects a girl's marital prospects. Have you been at the receiving end of such discrimination?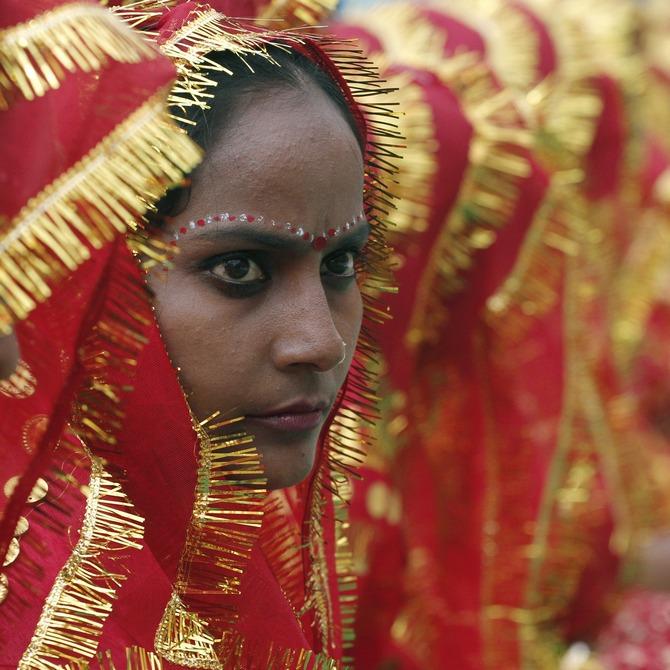 Politicians! What would we do without them!?
Our dear leaders manage, with enviable consistency, to tick off every rational mind that opens the newspaper every morning.
Barely two weeks ago, Janata Dal (United) leader Sharad Yadav shared his pearls of wisdom about dark-skinned women and only recently union minister Giriraj Singh suggested that it was the colour of Sonia Gandhi's skin that made her the Congress chief.
And far away from New Delhi, there is Goa Chief Minister Laxmikant Parsekar.
Nurses and other workers employed by 108, a government-approved ambulance service run by a private organisation, are on a hunger strike in Goa. They want to bring the irregularities in the service -- they allege the firm is running just 13 ambulances when it is paid for 33 -- to Parsekar's attention.
However, when a few of their representatives met the chief minister, he apparently told them the nurses should not protest in the hot sun because, you know, they'd tan to a darker shade and not find a bridegroom.
Oh dear!
Whether we like it or not, in a society that is yet to get over its colonial hangover, dark-skinned women across social strata have had it difficult.
Matrimonial advertisements will seek 'fair-skinned' women.
Dark-skinned actress will always have 'dusky' preceding their names in newspaper articles and captions.
Discrimination exists. There's no hiding that.
Are you a dark-skinned woman who has encountered discrimination -- be at work or at home?
Has your complexion prevented you from, let's say, getting a job or have you been turned down by a prospective match?
Have relatives shaken their head over your colour and commented on your marriage prospects?
Have you been the butt of jokes because of your dark complexion?
We would like to hear what you have to say.
Write to us!
Send an email to getahead@rediff.co.in (subject: I was discriminated against).
Please do also mention if you want to be anonymous. And we will publish your responses right here on Rediff.com!
Photograph (used for representational purposes only): Parivartan Sharma/Reuters