Did you go to the same school? Was s/he your neighbour? Tell us how you met your best friend.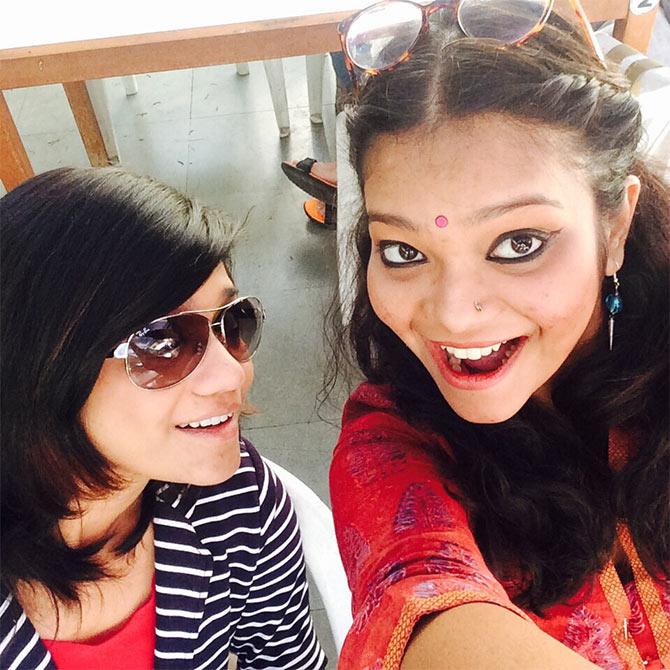 IMAGE: A best friend is someone who doesn't get mad at you for being weird. S/he joins in on your weirdness. Photograph*: Kind Courtesy Deepshikha Mondal
You cannot choose your family, but you can choose your friends.
Friends, they say, are the best thing to happen to anyone.
A good friend makes you laugh, cry and at the same time, brings out the best in you.
Most of us will have that one annoying/sweet/caring friend who, no matter what, will never leave your side or give up on you.
S/he may be your 3 am friend, your partner-in-crime or your soul sibling.
Who is that best friend for you? How did you two first meet?
Did you work together? Or did you meet online?
Ahead of Friendship Day (August 7), we want you to tell us about the first time you met your best friend and what s/he means for you.
You may also write a special message for your friend and share it with us.
*Image used for representational purposes.
Write in to us at getahead@rediff.co.in (subject line: 'My best friend') along with your NAME, AGE and LOCATION.
Kindly, if possible, also include a photograph of your best friend and you, and we'll publish the best entries right here on Rediff.com