Peter Sarnak, a senior professor at Princeton University, describes Dr Manjul Bhargava, recipient of Fields Medal, math's top global honour.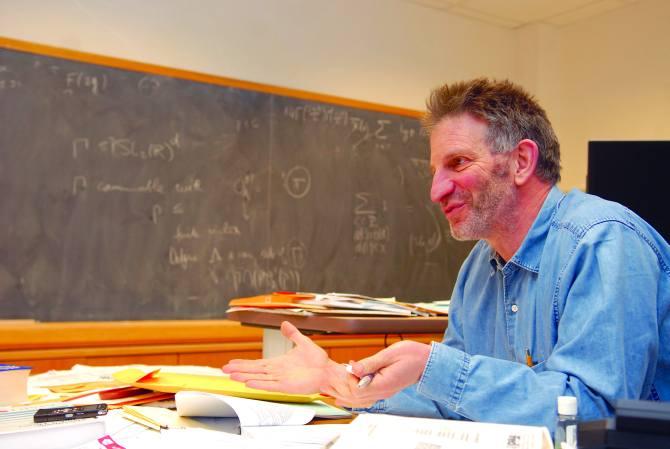 Dr Sarnak is not talking of Dr Bhargava's groundbreaking work or of the awards that his mentee has won. He's just talking of how generous Dr Bhargava is with ideas, in encouraging people to succeed on their own, and to fight against injustice, even if in his own mild-mannered way.
"If he sees injustice done to someone he will go out of his way to fix it," says Dr Sarnak, without going into details. And then he adds with a laugh that he's glad Dr Bhargava is in his department and that they would do everything to make him stay.
He said he did not know who was in line for the Fields Medal but would have been shocked if Dr Bhargava had not got it.
He admits that picking the best candidate is not always easy and that in some cases, after passing over a candidate, "in 20 years we might say, Gee, we made a mistake." But with Dr Bhargava there was no cause for doubt.
"It would have been a shock if he did not get it… Every committee would have come up with his name. In his case, he's going to prove himself over and over again, year after year," Dr Sarnak says. "He's inventive, coming up with new things. I can't imagine him slowing down for a long time."
Dr Sarnak admits he had his suspicions about Dr Bhargava being picked since he seemed to be in an unusually good mood.
According to Sarnak, "Somehow I said, Should I watch the opening ceremony?"
And Dr Bhargava replied non-committally enough while suggesting maybe he should watch it, for his mentor to think he had been right.
Dr Bhargava remembers it a bit differently. "I also invited … Sarnak to the ceremony! I was probably smiling when I invited him to make it clear why I was inviting him, without having to say it explicitly... :)," he wrote in an e-mail.
Dr Sarnak compared Dr Bhargava to Hermann Minkowski, a German mathematician who was fecund with ideas, and who was the father of the geometry of numbers.
Like Minkowski, says Dr Sarnak, Dr Bhargava brought new life into many areas of math.
"Anything he touches, glows. After he's thought about it … the field looks very different after his contribution," Dr Sarnak said.
Benedict Gross of Harvard University says he has been delighted to follow Dr Bhargava's work since the latter's time as an undergraduate.
"He is an extremely original mathematician who has developed a style which is distinctly his own," Dr Gross says. "You can recognise this style in any of his papers, which could have been written by no one else."
Dr Gross told the Asia Pacific Mathematics Newsletter last July: 'When he started (on the Birch and Swinnerton-Dyer conjecture), those of us who were working in elliptic curves were saying, what is he doing, what is he doing? Then all of a sudden it became clear to us…'
Dr Gross tells India Abroad, "His method -- combining the arithmetic interpretation of integral orbits with their enumeration, using the geometry of numbers -- has led to the solution of a large number of problems in number theory. It is of the highest quality, and most deserving of the Fields Medal."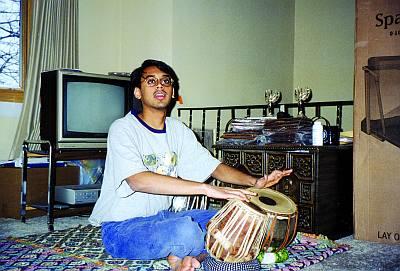 Dr Gross also highlights Dr Bhargava's personal side: "Manjul is also a very kind person who shares his ideas freely with others. Our collaborations are mostly me listening to him. He is also a talented tabla player, who loves music and other arts."
Dr Melanie Wood, Dr Bhargava's former student who teaches at the University of Wisconsin-Madison, got to know of her teacher's triumph only the day after her mentor picked up the award.
"I was happy and excited to hear about it. But I guess I was not so surprised," says Wood. "I know his work is so original and powerful -- a whole new way of approaching questions. In some ways we knew how wonderful he was."
She does not worry the Fields Medal will spoil him.
"Not at all," Woods says. "I can't imagine that it can change him. Of course, it is about the mathematics. (The honour) couldn't have happened to a nicer person.
He will still be a humble, wonderfully nice person."
Dr Sarnak agrees that there is no likelihood of Dr Bhargava becoming arrogant after this ultimate accolade.
"He's not a guy who gets a swollen head," Sarnak says. "He's been amply rewarded and justly so."