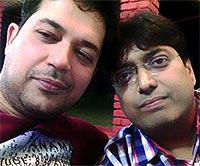 We'd asked you, dear readers to tell us how you met your best friend.
London-based Sanjay Khatri, 40, has been best friends with Narendra Khandagale for 18 years. Here's his tale of true friendship.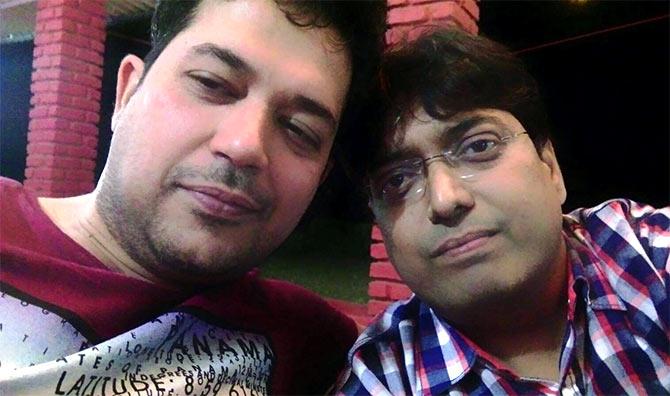 IMAGE: Sanjay Khatri (left) with his best friend Narendra Khandagale. Photograph: Kind Courtesy Sanjay Khatri
They say you meet several people in your lifetime, make a lot of friends and foes. But there is a special friend who just touches your heart in the most special way.
I met my best friend, Narendra Khandagale during my second career change in 1998. It was when I started working for Tata Teleservices (then Hughes Telecom).
The first time I spoke to him, I called him 'sir' and till date, we share a laugh about it, every time we meet.
We worked together for about seven years and enjoyed going to parties together.
Our roles at the company were completely different -- he was in charge of logistics and I was a technical lead. But we always had something in common.
We helped others, had great ideas and managerial skills and were very hardworking.
The most memorable moment, according to me, was when we both were promoted on the same day.
Back then, it was quite an achievement as both of us were young and our hard work had paid off.
That day we partied till the wee hours of the morning.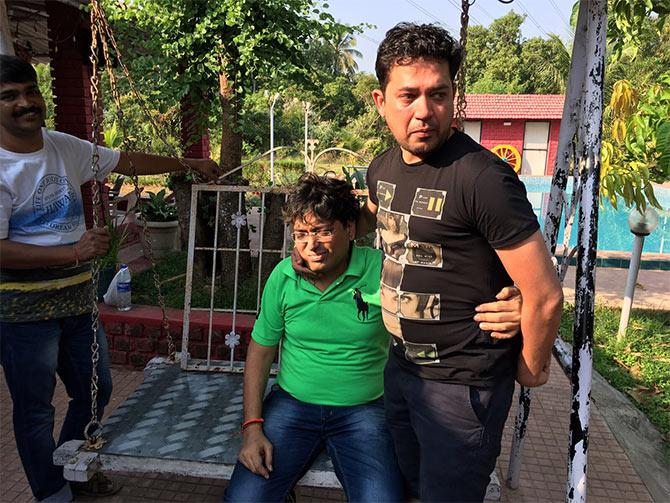 IMAGE: Narendra Khandagale (in green T-shirt) and Sanjay Khatri (extreme right) share a tearful moment when they met last December. Photograph: Kind Courtesy Sanjay Khatri
Our career paths separated in 2005 when I moved to the United Kingdom (UK), but we never stopped communicating with each other.
Each time I visited Mumbai, we made sure that we went for a trip with our common friends.
Last year, he survived a near-death experience as he was suffering from acute dengue.
I was extremely confident that he would fight through even when the chips were down.
As expected, he came back strongly and we had an emotional meeting last December.
We cried our hearts out -- and equally laughed -- through an exciting trip that we took with our friends.
Love you mate!
Do you also have a best friend you cannot live without? Where did you meet him/her? Tell us.
Write in to us at getahead@rediff.co.in (subject line: 'My best friend') along with your NAME, AGE and LOCATION.
Kindly, if possible, also include a photograph of your best friend and you, and we'll publish the best entries right here on Rediff.com