Virat Kohli is as good off the pitch as he is on it.

With the latest ICC honour, we revisit an interview that offered a rare peek into the Indian skipper.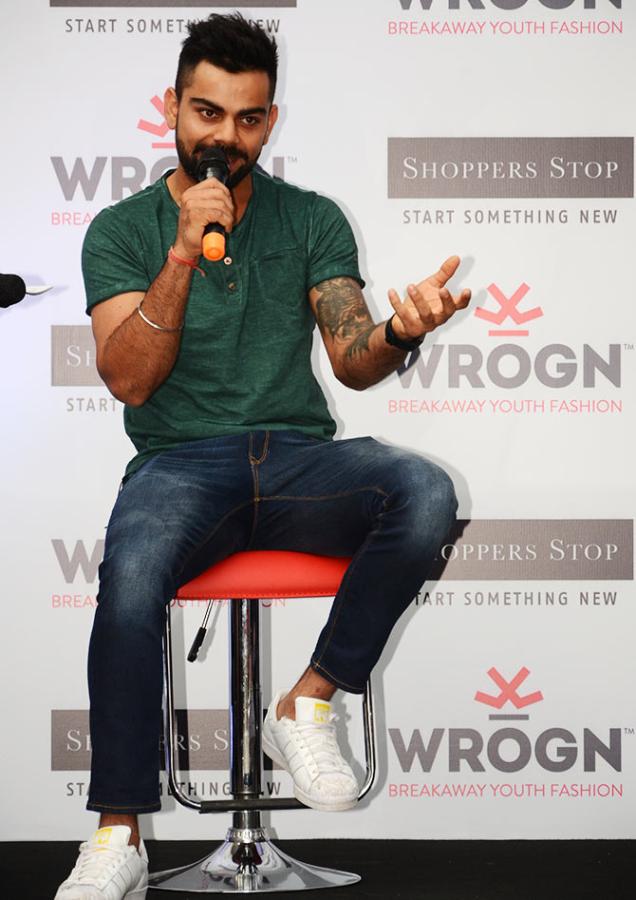 Back in 2014, Virat Kohli launched his fashion line WROGN! When it successfully completed a year in business, Kohli who was in Mumbai, took time out for a fun Q&A.
Here are some interesting takeaways from the cricketing icon.
What pizza topping would you be?
Pepperoni and cheese.

Who is your style icon?
Justin Timberlake -- I like the way dresses up and carries himself.

What's currently playing on your playlist?
The soundtrack from the movie Southpaw that features Eminem and a few other artists, and in addition to that I always have Punjabi songs on my playlist.

What's the longest you've gone without sleep?
38 hours -- this is when I was shooting in Mumbai followed by a flight to Dubai from where I headed straight to practice.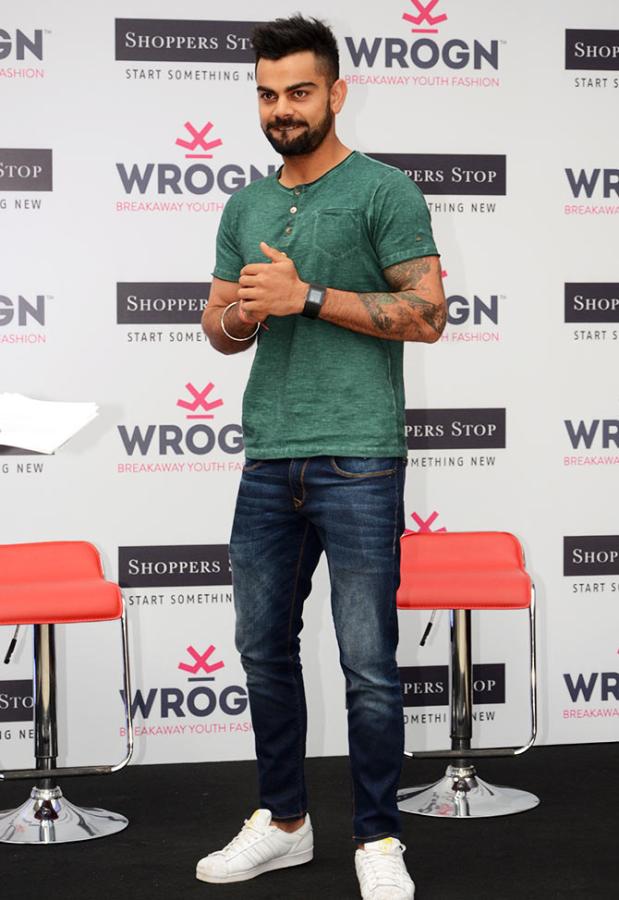 You're known for your love for football, so, what do you prefer FIFA on the couch or football on the field?
While I do get very competitive while playing FIFA (videogame), I prefer playing football on the field.

If you could teleport yourself, where would it be and why?
I have seen quite a bit of this planet and am not too happy with what's going around today, so I would like to explore space and see what's out there.

What's the strangest thing you've eaten?
The strangest thing I almost ate is fried cockroaches. I almost had it when someone told me that those were cockroaches!

What TV shows do you like to binge watch?
Homeland is one of my favourite shows currently on and I'm waiting for the next season. I've just finished the first season of Narcos and about to start Breaking Bad.

You're known for your quirky and funky hairdos, what's your inspiration for it?
While I have a regular stylist whom I trust, my work doesn't afford me the luxury of having ready access and so once in a while I style my own hair!

Which comic character would you be?
Michaelangelo from Teenage Mutant Ninja Turtles -- I find him quite funny and used to follow the series regularly as a kid.

If you were to join a circus, what would you perform?
I would like to jump through rings of fire -- it dares and challenges me, and has a bit of fear factor in it which I relate to.
Photograph: Courtesy Wordlab Asia