Zoe Saldana learnt a lot from her breakups. Did you too?
July 15, 2014 17:36 IST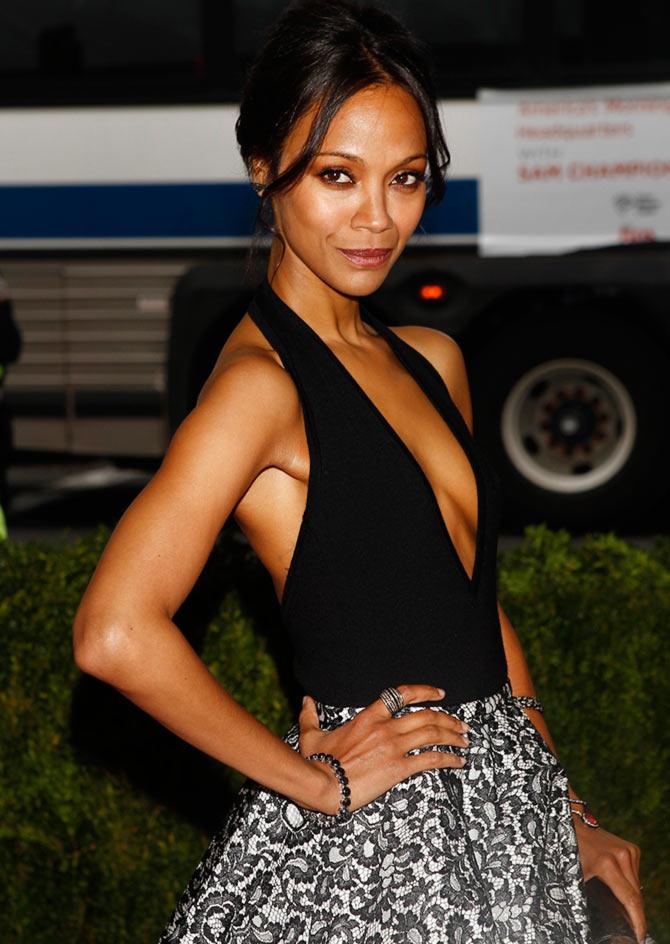 Don't settle until you're not sure about the person, says Avatar star Zoe Saldana about her learnings from break-ups she suffered. What did you learn from your break up? Tell us
Saldana has given a relationship advice to her fans and said one should not settle if not happy with the other person.
The Guardians of the Galaxy star, who was previously engaged to Keith Britton, said she treats her past relationships like ancient history, reported People magazine.
"If you're not happy with a person, leave. And wait until you find that one person who makes you feel good about yourself every single day and is not expecting you to change, but to grow," she said.
"I have been in relationships where a man has disrespected me, and I don't need to be friends with that man anymore. I don't want to be the one going, 'I'm cool, because I'm friends with all my exes," she added.
Saldana, 36, split from Britton in 2011 after being together for more than a decade. She then dated Bradley Cooper before calling things off early last year.
The actress said she trusted in her relationship with husband Marco Perego from the get-go.
"I don't do the ABCs. I do what my heart says, what my heart feels. So from the moment I met my husband, we were together. We knew."
Did you go through a relationship break up with your partner?
What was the reason behind your break up?
What did you learn from your break up?
Like Saldana, do you have any relationship advice for our readers?
If you think you can help a distressed soul with your advice, then answer the questions above and mail them to getahead@rediff.co.in with subject line (Relationship advice) and we will publish the best responses on Rediff.com.
© Copyright 2022 PTI. All rights reserved. Republication or redistribution of PTI content, including by framing or similar means, is expressly prohibited without the prior written consent.