Hack attack: How to protect your online security
December 18, 2013 11:42 IST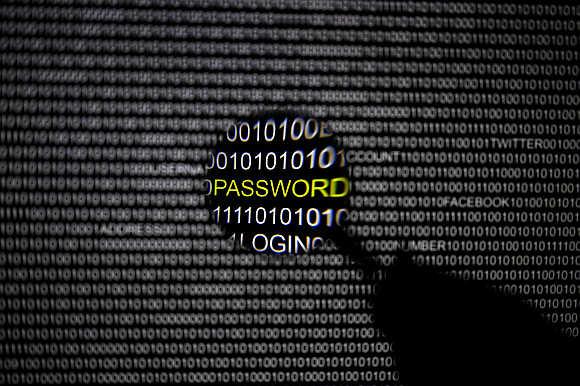 Everything you wanted to know about protecting your computer, mobile phones and tablets from hackers. Experts from Symantec the answer most frequently asked questions about online security.
How do I know that my computer has been hacked?
It is essential for every individual to know their system well in order to understand if there are any disturbances in the functioning of their system. In case of a personal computer/laptop which is used by one user, even minor manipulations witnessed can alert the individual about their computer being compromised. In case of a family computer or a computer used over a network, communication amongst family members and other users is essential to keep a track of changes made on a regular basis. Some of the few disturbances listed below should alert any individual to take necessary steps:
Emails sent out from your personal IDs to all contacts
Passwords/wallpapers are altered
Non-accessibility of system settings such as Control Panel, My Computer, Task Manager
You are locked out of your system
System slows down
Every individual should be careful while accessing online websites and downloading free material from the web:
Read all instructions and follow the steps mentioned to download content or software online
Do not accept any additional steps (not listed in instructions) to access free material online
Always use new and complex passwords which should not be similar to any of the regular accounts
Nowadays every website requires a login and password. Is there any secure way of keeping a copy of all the passwords?
Yes, there are many secure ways to maintain a record of all login and password details. The user can maintain all the details in a password protected PDF document. Alternatively there are applications available on various app markets where an individual can securely keep their details. Another essential step to maintaining these documents/apps is to not share the protection layer with any other individual.
Any individual can verify the applications by referring to the widget available on www.mobilesecurity.com.
Hack attack: How to protect your online security
December 18, 2013 11:42 IST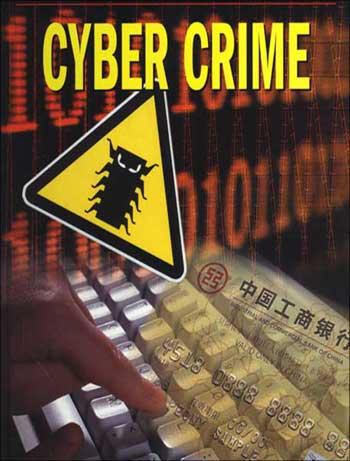 How safe is it to download movies/songs/e-books etc. from websites offering free content?
It is advisable not to engage in any download that would lead to increase in piracy. Alternatively all the content that is available online legally should be verified with friends, family and online forums that would give every individual an idea about how safe is it to download the file.
Also while downloading, netizens should be very careful and avoid piggy-back malwares which enter your system disguised as a compulsory software download to view/download the free content (movies, songs etc.).
How important is it to install anti-virus solution. I have anti-virus software installed although it has not detected any virus so far? Is it working?
It is very important for every online user to secure their devices (PCs, desktops, laptops, tablet PCs and smartphones). A range of interactive websites and the large amount of data available for users, enable them to increase productivity and networking across the globe. However cyber criminals also find avenues in the online world to steal information, money and identity for their personal benefits.
In order to secure the user's online identity, data and their financial information comprehensive anti-virus software is essential. Anti-virus screens online activity in the background and also prompts the users in case of any threats. In addition it will automatically block infected and dangerous downloads along with securing the individual from social media scams.
In case the anti-virus solution has not detected any threat in the recent past, there could be a possibility that the anti-virus solution is a fake and/or expired. Always buy genuine software in order to ensure that all the security updates are available for you.
Hack attack: How to protect your online security
December 18, 2013 11:42 IST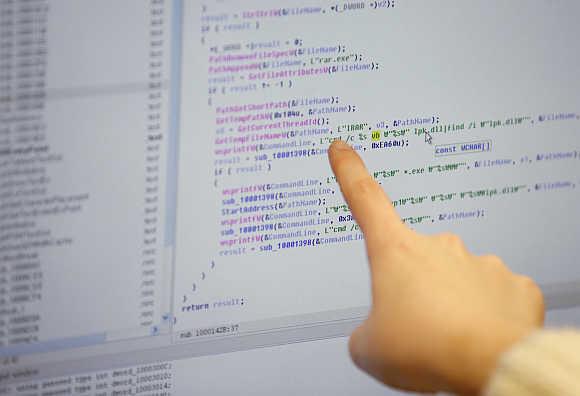 Is web browsing on mobile different from PC web browsing?
Mobile web browsing and PC web browsing are essentially the same where only the device differs. All websites are trying to enhance their mobile webpage to make it feel as seamless as that of the PC webpage to ensure your experience is enhanced. Users also enjoy more benefits from mobile browsing as compared to PC web browsing.
However, the security threats that users faced on the PC have also extended to mobile devices.
Why do I need a mobile anti-virus, I don't download anything except from the app store, which is pretty safe, right?
Any smartphone user is exposed to multiple security threats which are not limited to downloading applications alone. Some applications which are uploaded on app markets through open source platforms may not be scanned thoroughly and could be fake and capable of exploiting information from ignorant users.
Nowadays people are largely dependent on their mobile devices and save their personal information like bank account login and password details on their devices. A mobile anti-virus is of utmost importance to protect the users from cyber threats. Some other features you can benefit from mobile security solutions are:
Remotely lock & wipe the device in case of smartphone theft and display a lost notice on the smartphone
Capability to take a picture of the user (other than the owner) from an inbuilt camera
Locks the device when SIM card is removed when lost/stolen
Provides contacts backup and restore
Call and text blocker with SD Card scanner
Mobile security solutions are a comprehensive security suit that helps you protect all the information that really matters.
I only have a few photos, videos, and my contacts saved on my phone. Are these files when exposed to a cyber criminal risky because I do not carry any company confidential information on my phone?
Any personal information is extremely important for every individual. All the users have a personal connect with their phone and have their photos, videos and personal information saved on their phones. Along with personal data, every user also has information of their friends and family stored on their phones. Thus securing your smartphone from all kinds of threats is imperative as one to protect your's and your loved ones online identity.
Hack attack: How to protect your online security
December 18, 2013 11:42 IST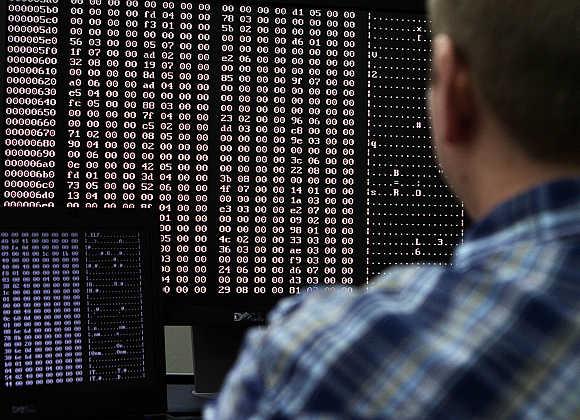 I have always been scared to purchase anything online or conduct any financial transactions like paying my phone bills through my credit card online. How safe is it and what should I do to make sure my transactions are secure?
Nowadays most businesses offer an online shopping option as it is one of the easiest way to make payments. It not only saves time and effort but also helps you maintain a record of all your previous transactions.
With convenience, also comes risk especially in the online world. It is a must for all to follow safe Internet usage practices. Some best practices you should keep in mind are:
Always type in the URL of the website you want to visit instead of clicking on a link provided
Ensure to change passwords after every six months
Do not share credit card details (especially the CVV no.) on email
Maintain a transaction ID
Keep a constant track of bank account balance after each transaction
What are the security threats that I must look out for, in 2014?
With the growing Internet penetration and smart devices usage it is most definite that the online world is developing into a complex web of information, data and networking. We would like to share a few security threats that one should be cautious of in the New Year.
The most prominent of the threats that can be easily controlled are threats coming from social networking websites, as they can act as a window for scammers to get hold of one's personal life and help in devising targeted attacks. To avoid such situations, users must log out after every session, use strong passwords and also be cautious about accessing social networking websites on public Wi-Fi networks.
Another significant threat that users should keep in mind are the security threats arising from millions of devices connected to the Internet -- and in many cases running an embedded operating system as they will become a magnet for hackers. We will see attacks against smart televisions, medical equipment and security cameras.
These systems are not only vulnerable to an attack -- they also lack notification methods for consumers and businesses when vulnerabilities are discovered. Even worse, they don't have a friendly end-user method to patch these new vulnerabilities. Given this, we are going to see new threats in ways in which we've never seen before.