How to get flawless skin
July 22, 2013 14:19 IST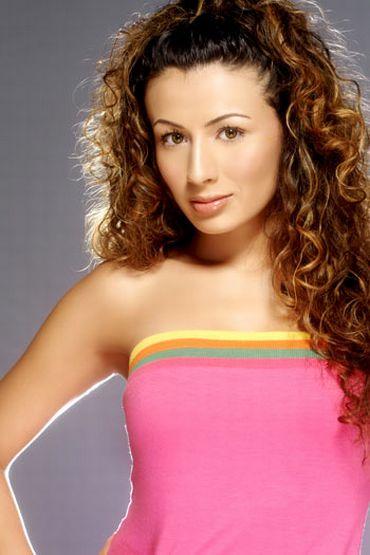 Excerpt from an exclusive chat with eminent skin asethetician Dr Dinyar Workingboxwalla.
Dr Dinyar Workingboxwalla is the go-to guy for Bollywood beauties including Jacqueline Fernandez and Lara Dutta among others.
Workingboxwalla has just penned his first book Beauty Unleashed which includes comprehensive information on what to look for in skin and hair care products, how to look and feel young, how to deal with skin problems and much more.
Aakruti
According to you what is the true secret of flawless skin?
Dinyar Workingboxwalla
I always believe in beauty through health. You have good health, your skin automatically looks healthy and radiates a healthy glow
Dheerendra
My skin is to oily please can you suggest a solution?
Dinyar Workingboxwalla
We live in a tropical climate so oily skin isn't unusual. Cleansing is the most important step. Then of course, drinking more water and exercising regularly and taking vitamins and anti oxidants.
Aaliyah Azra
My skin is too oily and pimples prone. What can I do to keep it pimple free?
Dinyar Workingboxwalla
As I said, cleanse, wash, use a good pack, keep your hair off your face and DO NOT use any hair serums which leave a residue on your skin and on your pillows while sleeping
Omi
How many times should you wash your face in a day?
Dinyar Workingboxwalla
Two to three times, CLEANSE and wash. Certainly not more than thirce. But always, always cleanse before washing. It all depends on the cleanser you are using. If however you are living in drier areas of the country, do not use facewash very often.
Navin Shah
Undereye Circles any solution for it?
Dinyar Workingboxwalla
Sleep well and splash lot of refrigerated water. Homecare remedy for this is use chilled milk pads and let your eyes rest.
Guddy
Doctor, I have read that threading is bad for skin as it opens up pores. Is it true? How to deal with this?
Dinyar Workingboxwalla
No. It is not true. There is nothing like opening and shutting the pore.
Yasmin
Is it better to use off-the-shelf products or home made?
Dinyar Workingboxwalla
Depends on the availability and the genuineness of the homemade products.
How to get flawless skin
July 22, 2013 14:19 IST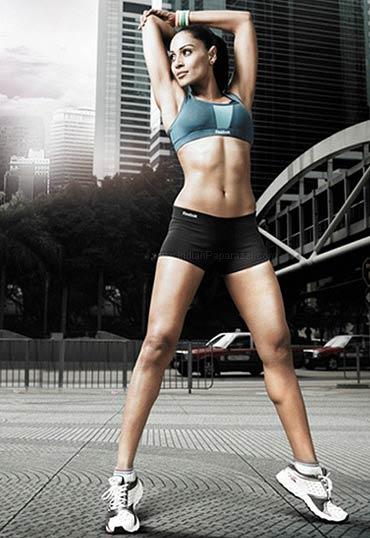 Hitansh
Is it true that we need to take as good care of hands and feet as face?
Dinyar Workingboxwalla
Hands, eyes and feet first give away signs of ageing. Taking proper care for all these will pay dividends later on. Neck does not end at the collar bone. Use the same products till your cleavage, which often gives away signs of ageing very fast.
Guddy
Three things one should avoid for great skin
Dinyar Workingboxwalla
Sun, wrong cosmetics and over zealous massaging.
Tushar
Is dark skin better than fair skin?
Dinyar Workingboxwalla
Indians have thing for fair skin. But fairer the skin, the more difficult it is to protect it more from the sun. Dark skin has its own natural sunblock in form of more tyrosine in the skin.
Max
If you have flawed skin, is it possible to take treatment to get a flawless complexion? If so, what is it?
Dinyar Workingboxwalla
Regular clean ups at the salon. But homecare is very important too. Any professional will do 20 per cent of work. It all lies in how much you take care of your skin at home.
Hazal
Do stars also have to work on their skin?
Dinyar Workingboxwalla
Of course! We all need to.
Ankit Dave
How to remove a dark mole on face?
Dinyar Workingboxwalla
Surgically. Sadly there is no medical treatment for it. Visit a surgeon. Now.
Jinny
All these anti-wrinkle, anti-aging creams... do they really work?
Dinyar Workingboxwalla
To be quite honest, I don't believe they work. There is nothing in the world such as anti-ageing. You cannot reverse the clock. At best you can slower the ticking.
Jitesh
Three products one should always keep?
Dinyar Workingboxwalla
Sunscreen, a proper lip balm and a bottle of water to hydrate your skin inside out.