Gents, take note! These are the best dressed men in India
Last updated on: June 20, 2014 11:49 IST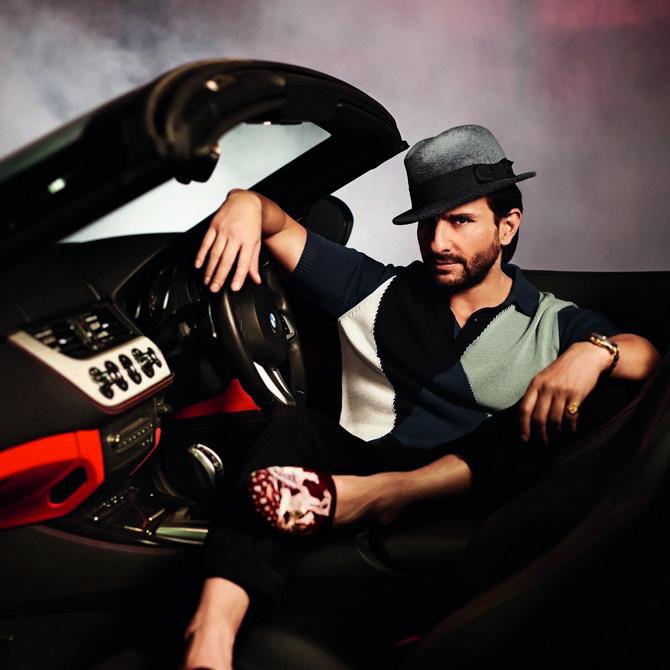 GQ India's Fashion Director, Vijendra Bhardwaj lists out his favourite.
GQ India's Best Dressed Men is a definitive list of India's 50 most stylish men from various industries.
While the list is in no particular ranking, on the cover is Saif Ali Khan, the nawab, the star.

Vijendra Bhardwaj, Fashion Director, GQ India who has styled Khan for this shoot, picks some of his favourites:
---
Saif Ali Khan
Saif Ali Khan graces the cover of GQ's Best Dressed Issue.
I had as wonderful a time styling him as discussing the salient literary nuances through which Wodehouse reflects upon the Wooster-Jeeves connect.
This is my favourite look from our shoot-a graphic tee by Hermes Paul Smith fedora and embroidered Tom Ford (special edition) slippers.
I particularly like Saif's ability to blend an intense stare with languid body language.
ALSO SEE Nargis, Evelyn, Kiran at GQ's Best Dressed Men awards
Dino Morrea
Last updated on: June 20, 2014 11:49 IST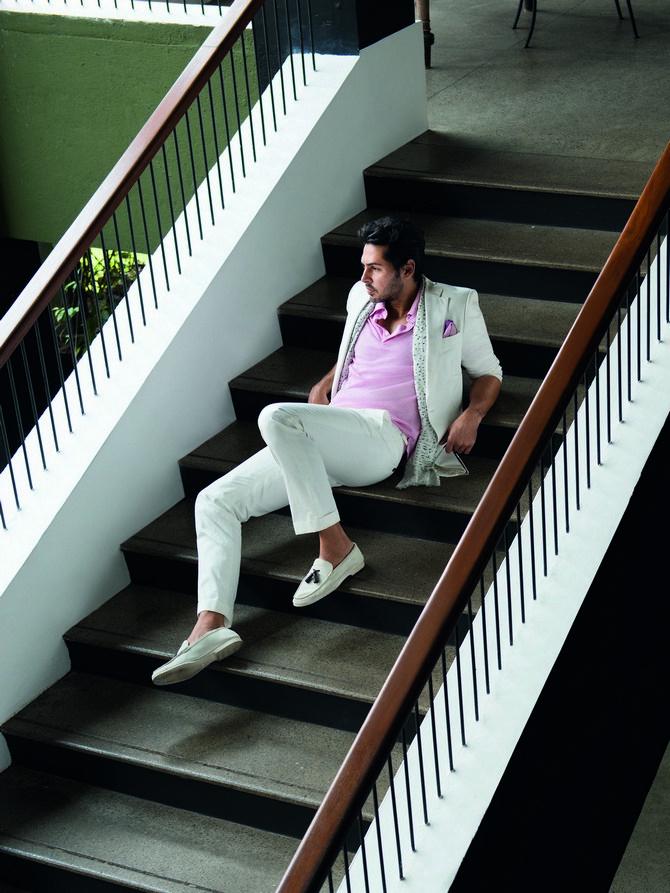 Not many gentlemen can carry off a white suit with the charm that Dino Morrea does -- as seen here, in a Richard James look, and a Paul Smith scarf. Plus, he's half-Italian. 'Nuff said.
Rahul Khanna
Last updated on: June 20, 2014 11:49 IST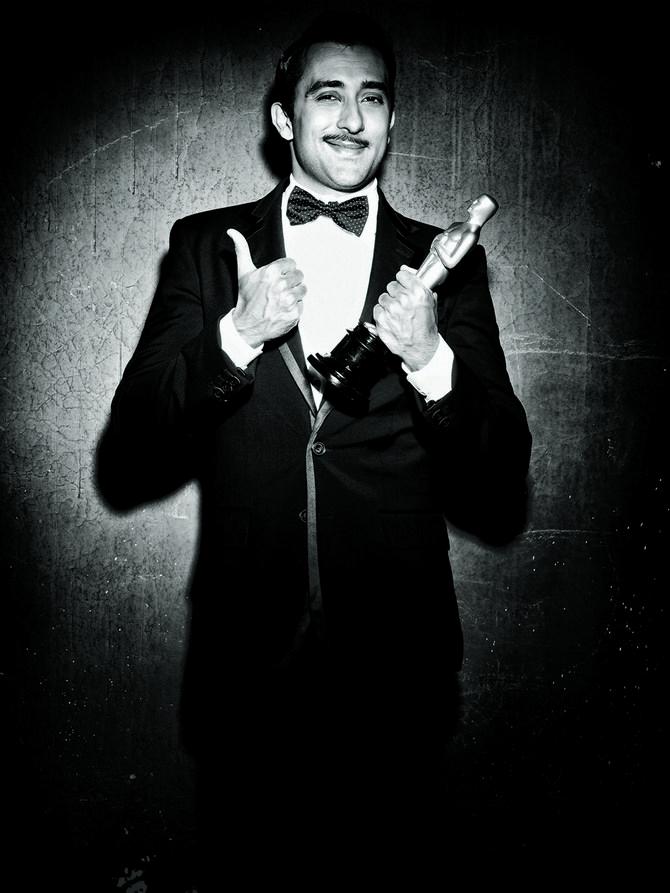 I've had the pleasure of working with Rahul Khanna on many GQ shoots. A perennial on the GQ Best Dressed list, he's a blend of the three crucial
C's: Cool. Charming. Courteous.
Here, I styled him as the quintessential Vintage Star.
The Roberto Cavalli tux and the slapped-on moustache laid the foundation.
RK's charm completed the picture.
Shahid Kapoor
Last updated on: June 20, 2014 11:49 IST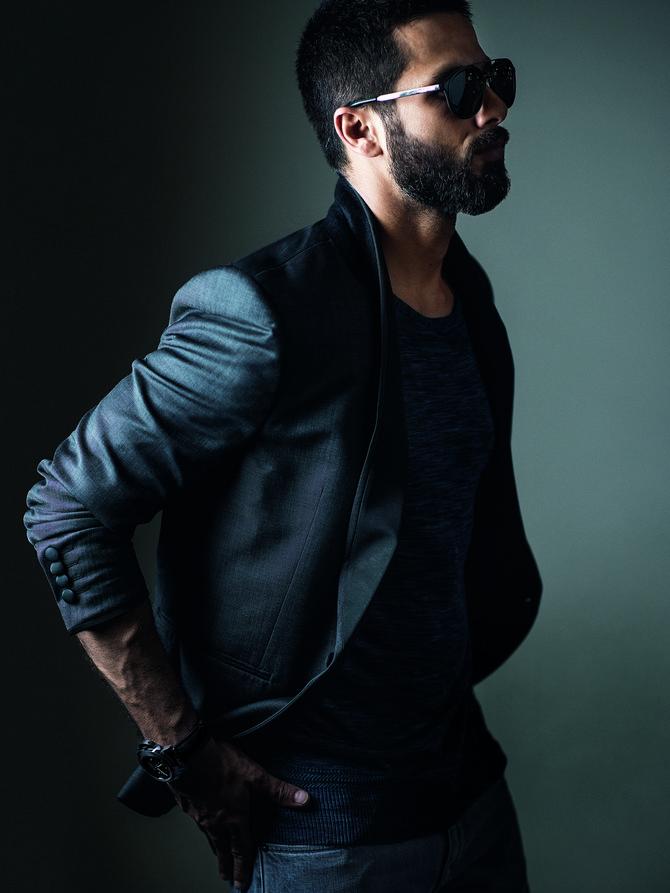 Style is a state of mind and Shahid Kapoor is in the best state right now.
Cool, sexy, and all very GQ.
I gave him a simple grey Paul Smith blazer to throw over a pair of skinny Burberry jeans and a John Varvatos Jumper.
And as I handled him the dark aviators, he brought the baddass. Perfect.
Siddharth Malhotra
Last updated on: June 20, 2014 11:49 IST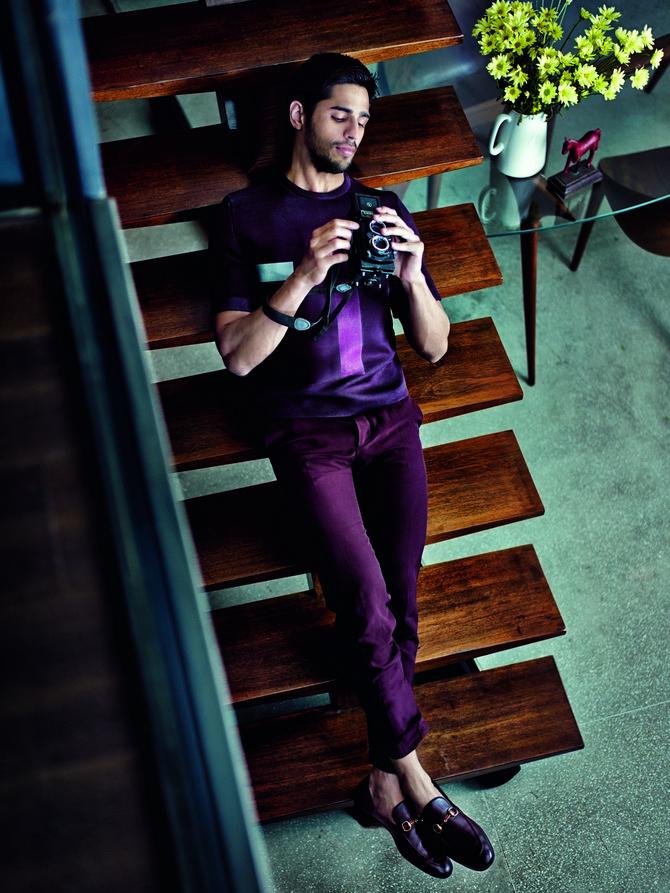 About 7 years ago, I had styled Siddharth Malhotra for a runway show in Delhi (with tails, a top-hat and the whole dark lord vibe) and working with this fellow Delhi boy again for a GQ cover shoot was an absolute pleasure.
Here, I styled him in a wine-hued Dior Homme look and Gucci loafers. White it's a tough tonality to pull off, Sid carries it off as if it's the good 'ol blue
Zayed Khan
Last updated on: June 20, 2014 11:49 IST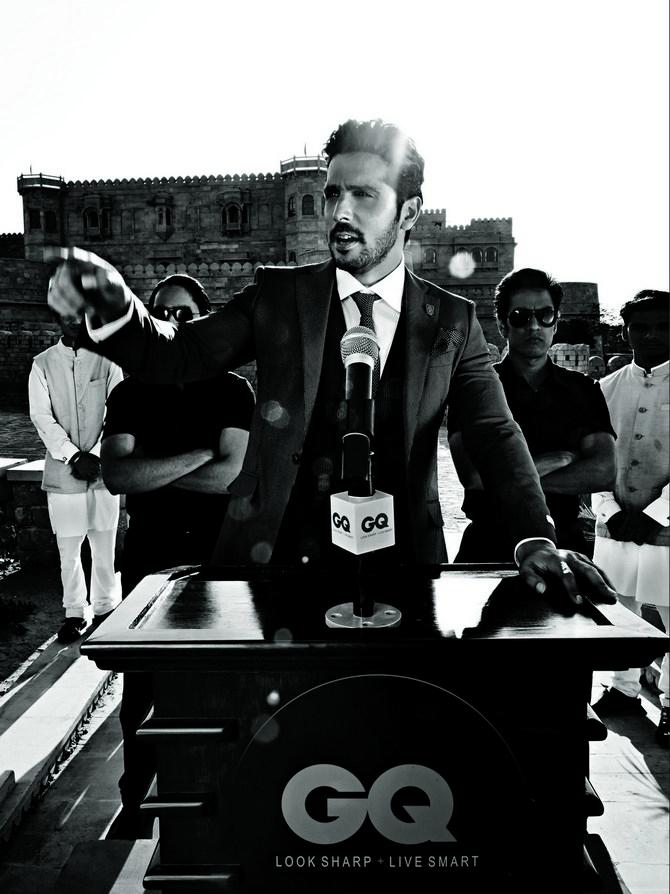 A great looker, and with a greater zest for life, Zayed Khan's a true rockstar!
He dons a kurta-pyajama as effortlessly, as a three-piece suit-with the authority of a seasoned player.
For this GQ shot, he was envisioned to play a man in power, a stylish politico, and I styled him in a Richard James pinstripe suit.