For old time's sake: 10 hot models we wish to see more often
Last updated on: October 17, 2013 21:27 IST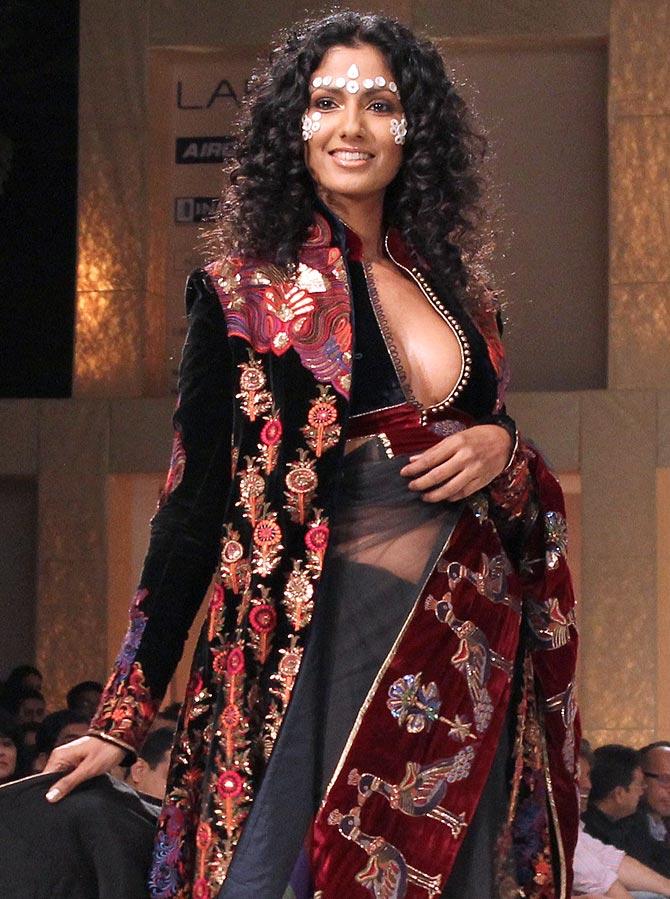 These ramp hotties have all but retired from the runway. Here's hoping they set it on fire a little more often.
They've been ramp scorchers and indispensable to any fashion show, women who literally owned the runway each time they walked it.
Today, most have all but retired and moved on. Some continue to put up special appearances for their designer friends taking us back in time, reminding us of the days when fashion runways weren't meant for movie stars.
Here's taking a sneak peek into some of the biggest models of our times and those we wish desperately would return more often.
Sheetal Mallar
We must confess we have a soft corner for this one. (Read her interview here.)
Having started when she was 16 and 'discovered' by glamour photographer Gautam Rajadhyaksha, Mallar went on to walk for some of the finest designers in India. Today, she has made a successful transition into photography.
Her works reflect beautifully, the loneliness of Mumbai, the city she lives in. The last time we saw her on the runway was a few seasons ago when she closed the Grand Finale for a Rohit Bal show at the Lakme Fashion Week in Mumbai.
Lakshmi Menon
Last updated on: October 17, 2013 21:27 IST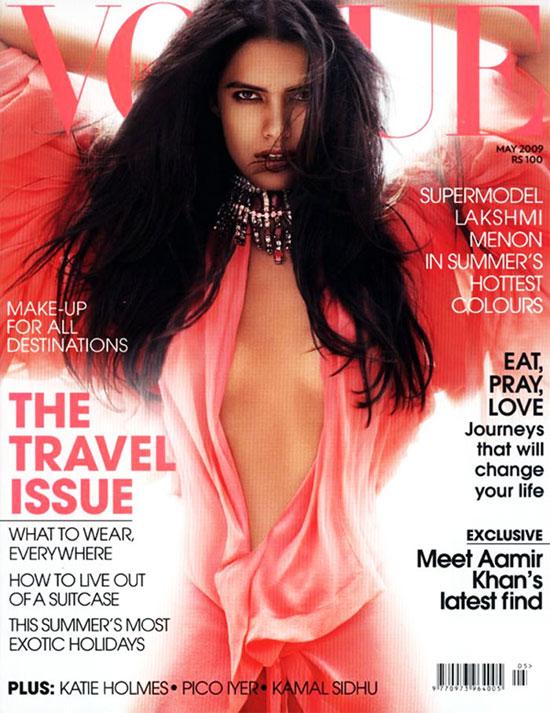 After working as a model in India for several years, Lakshmi Menon got a chance opportunity to walk for a Jean Paul Gaultier show in Paris. Since then she's never looked back.
The Bangalore-born and Goa-based model has since been going from strength to strength and has walked the runway for several international names and been featured in ad campaigns of brands such as Hermes, Givenchy and Max Mara among others.
However, the stunner is rarely ever seen on the Indian runways anymore, though she does put up occasional appearances on covers of Indian editions of Vogue, Harper's Bazaar and Elle.
Lisa Haydon
Last updated on: October 17, 2013 21:27 IST
Among the younger crop of models we miss sorely on the runway is Lisa Haydon. Sure she puts up an appearance every once in a while -- she stopped the show for Tarun Tahiliani earlier this year -- but we do quite wish to see her more often as a model rather than a showstopper.
Haydon who has been in India for some years now was a regular face on the runways before she tried her hand at cinema without much success. She has recently been engaged to her long-time boyfriend Karan Bhojwani.
So even though we do keep seeing her in the society circuit, we haven't exactly seen her on the ramp for a while.
Noyonika Chatterjee
Last updated on: October 17, 2013 21:27 IST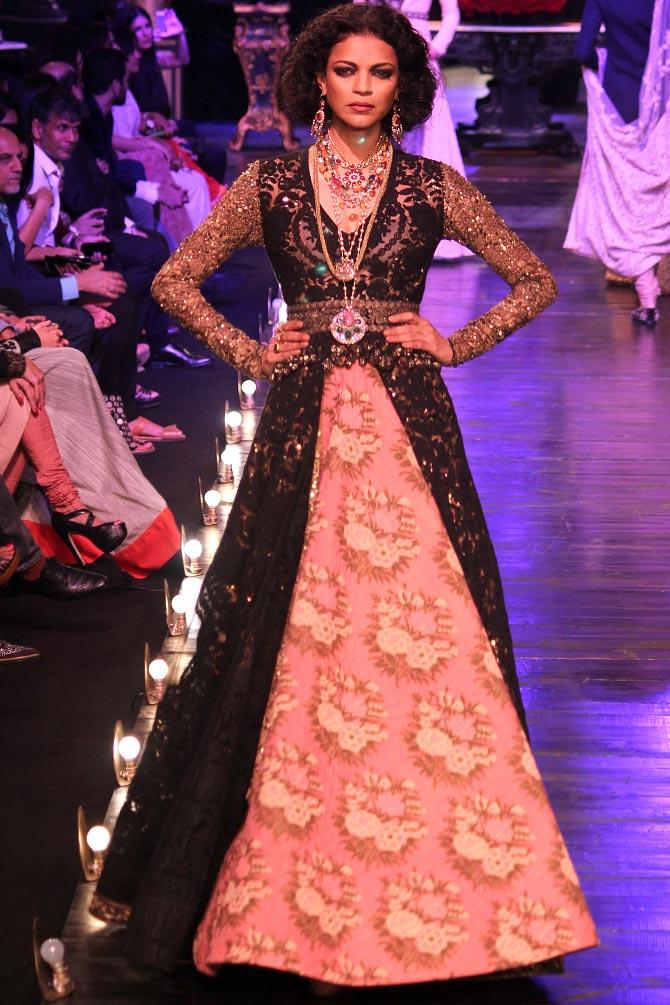 Here's yet another hottie who we see less of with each passing year. Somewhere along the way, Noyonika Chatterjee who ruled the runways through the '90s, decided to take a backstage role and chose instead to groom young models.
Among those who she mentored were Priyanka Chopra, Lara Dutta and Diya Mirza.
Chatterjee who entered the business when there were very few dark-skinned models pretty much led the brigade thereafter.
Like many models, Noyonika Chatterjee eventually got into choreographing too but perhaps one of her most high-profile assignment would be as the head of FTV in India, that lasted for about a couple of years.
Today, she moonlights for select designers (we saw her at Sabyasachi Mukherjee's show at the recent Lakme Fashion Week) but for most part remains off the ramp, which is what makes her all the more alluring for us, doesn't it?
Jesse Randhawa
Last updated on: October 17, 2013 21:27 IST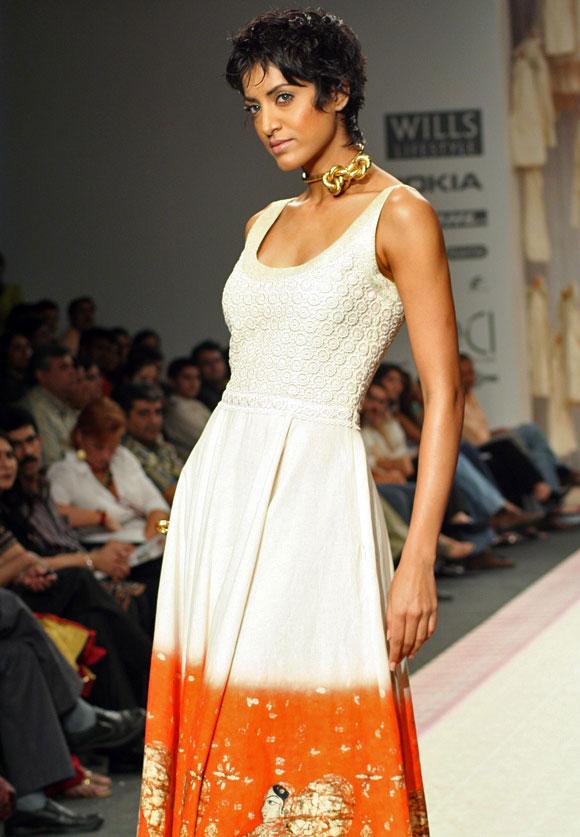 If you were a participant in the 1994 Femina Miss India pageant, chances are you'd have been overshadowed by two women who grabbed all the headlines -- Aishwarya Rai and Sushmita Sen. Jesse Randhawa was one among them.
The almost-six-footer, Jesse Randhawa stands taller than many other models and has walked for practically all the top designers in the country. Unlike most runway models, Randhawa also made a foray into television where she participated in Fear Factor: Khatron Ke Khiladi.
Even though her attempts at Bollywood haven't exactly made headlines, Randhawa proved herself as a fine actress in Anurag Kashyap's Gulaal.
Nina Manuel
Last updated on: October 17, 2013 21:27 IST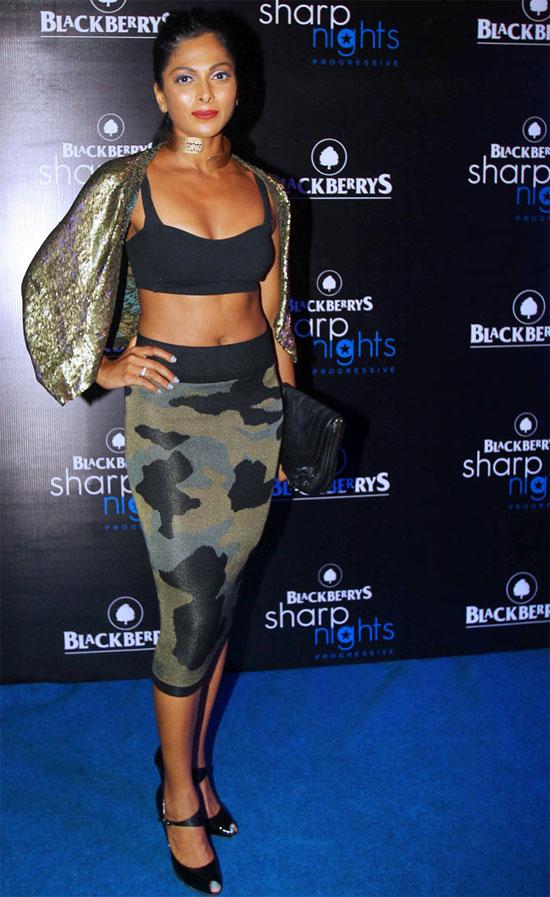 When she returned to Mumbai after completing her schooling in the Middle East, Nina Manuel thought she'd be a lawyer. She enrolled herself in a law school but following her mother's advice, participated in Femina Look of the Year. This was in 1995 and the fashion runway had some formidable names, including some listed here.
Even so, Nina Manuel held her own. After being spotted by Mehr Jessia, Manuel became a regular face on the Indian ramp and walked for several designers including the great Ritu Beri.
She would go on to become a successful television show host before settling into a life of matrimony.
Lately though, we've been seeing a lot more of Nina Manuel in the society circuit, making us tad more hopeful of seeing her on the runway too.
Vidisha Pavate
Last updated on: October 17, 2013 21:27 IST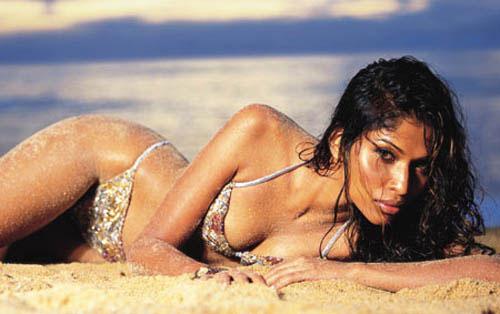 Vidisha Pavate is yet another stunner who we'd kill to see on the runway again. Spotted by Prasad Bidapa, the man who gave us several famous names including Deepika Padukone, Pavate also found a mentor in Mehr Jesia and went on to win the Ford Super Model Contest in 1996.
Among Pavate's many achievements are her assignments in Paris where she walked international runway alongside the likes of Naomi Campbell and Claudia Schiffer among others.
The stunning model has also featured in two editions of the Kingfisher Swimsuit Calendar though now she seems to prefer a quieter life.
Diandra Soares
Last updated on: October 17, 2013 21:27 IST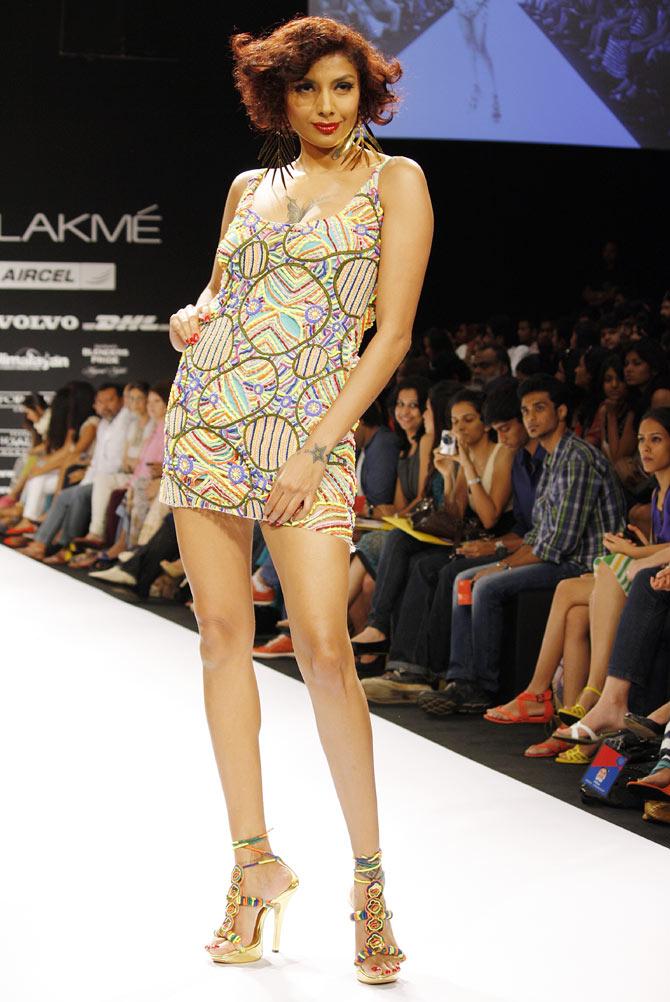 Diandra Soares is one spunky lady who we've missed most sorely over the last few years. Having started out when she was still in her teens, Soares was a participant in the Femina Look of the Year contest along with Ujwala Raut. (Raut would eventually win and become of India's first true supermodels, making a name for herself in the West.) After this, Soares continued modelling in India, walking for some of the best designers and being part of editorial shoots.
Some seasons ago, she shocked us all when she showed up at the Lakme Fashion Week with a shaved head... and then disappeared. About a season ago, Soares showed up again, this time her hair braided, but walked for just a designer or two and then wasn't seen again in any of the Lakme Fashion Weeks to follow.
Neha Kapoor
Last updated on: October 17, 2013 21:27 IST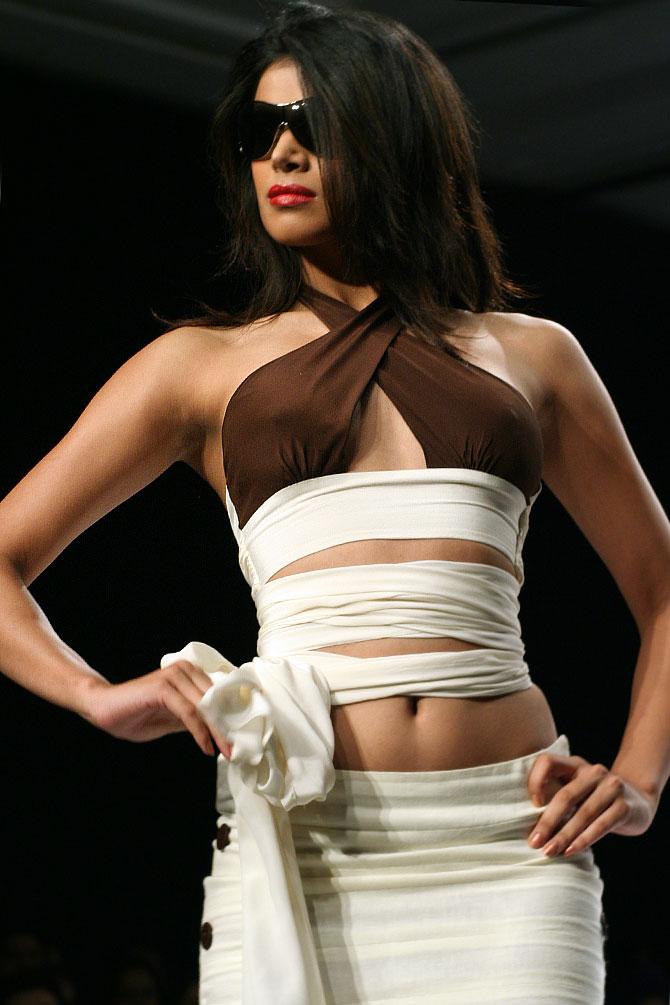 Neha Kapoor was the Femina Miss India Universe 2006 and a regular on several runways in the country before she quit everything and decided to marry Kunal Nayyar, the television actor best known for playing Raj Koothrappali in the CBS show The Big Bang Theory.
Kapoor has since moved to the US.
Monikangana Dutta
Last updated on: October 17, 2013 21:27 IST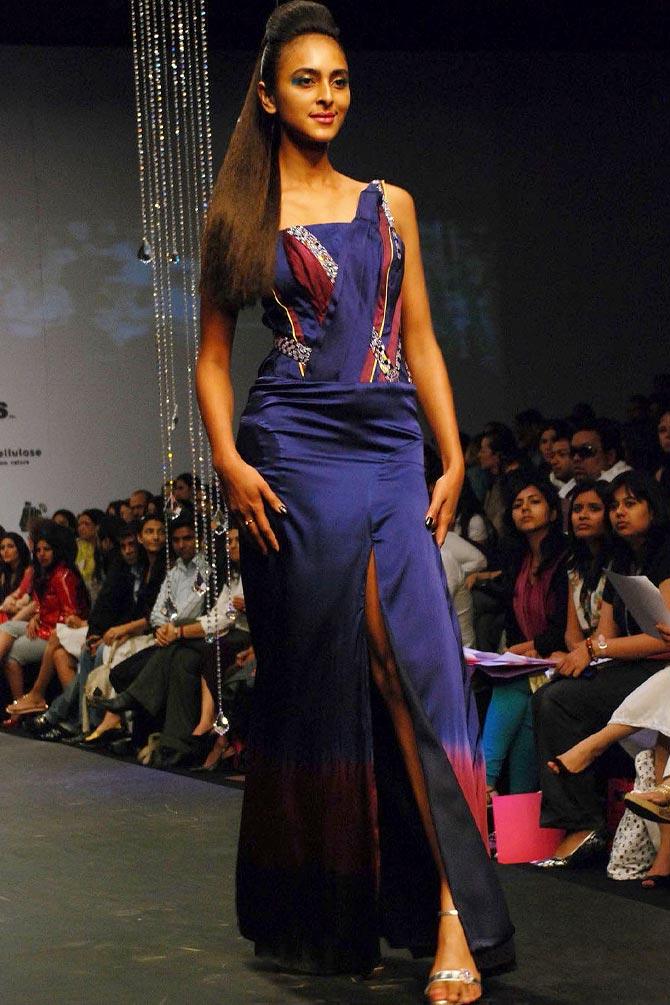 We started this list with one of our favourites, so it seems apt that we end it with another one.
The Assamese model Monikangana Dutta was discovered at 21 while she was out with her friends and though she remained sceptical, she was encouraged by the idea of being groomed by Noyonika Chatterjee. (Read her interview here)
After performing superbly at the French Metropolitan agency's 2003 Top Model Contest in Ecuador, Dutta bagged herself a modelling deal in Paris where she walked for several top designers including Vivienne Westwood, Christian Dior, Leonard and Chloe among others.
In India, she was featured on the cover of the inaugural edition of Vogue and walked the runway at fashion weeks in Mumbai.
After her brief flirtation with Bollywood -- she appeared in Sanjay Leela Bhansali's Guzaarish -- Monikangana Dutta has all but disappeared from the Indian fashion circuit, making her all the more enigmatic!