Work-life balance: 'You have to sacrifice, but never quit'
July 14, 2014 13:45 IST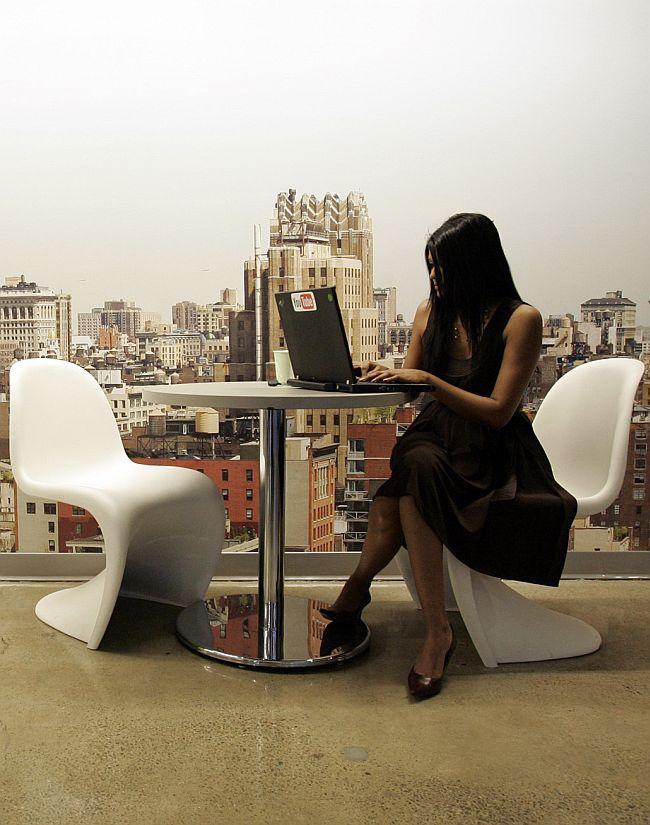 We'd asked you, our readers to tell us how you strike a balance between your personal and professional lives.
Dr Surya Ramachandran from Trivandrum tells us how she juggled her family and career post marriage.
In a society like ours where men are considered 'hard working' when they work overtime and woman 'irresponsible' for doing the same, it is too harrowing a task to maintain a personal-professional balance.
It is possible, perhaps, for the few fortunate ones like me who live in a joint family, with doting parents to look after my kids when they return from school.
Having said that, I have also sacrificed many ups in my career to be there for my ageing parents and young children whenever they needed me.
It was a conscious decision I had taken and something which I have never regretted.
Armed with a doctor of philosophy, it was the unwritten law to apply abroad for higher education for a minimum period of five years.
But the concern for my then three-year-old twin daughters and ageing parents made me opt for a fellowship within India, which unfortunately is a small job market in our country.
This decision landed my resume much below my equivalents, battering my confidence to level zero.
I have however, been blessed with wonderful mentors who recognised my talent and also understood my pain.
With their support, I have been slowly and steadily climbing up the career ladder.
I have been able to gain a stronghold in my professional life, which perhaps my counterparts abroad won't be jealous of, but I'm proud of achieving it in my home soil.
I do agree (with Ms Indra Nooyi) that it is not possible to have it all easily -- marital bliss, happy childhood for the young ones, contented career -- something or the other has to be sacrificed for the betterment of the rest.
The challenge is to maintain this balance, manage one's time effectively, prioritise as per the situation demands and be contented in whatever one achieves. And never QUIT!
ALSO READ Work-life balance: 'A woman is designed to multi-task'
'There is no work-life balance, only work-life integration'
Work-life balance: 'I feel both guilty and proud'
Are you a career woman too?
Do you, feel the guilt of not being around for your kids?
How do you cope with it?
How do you strike a healthy balance between your professional and personal lives?
Tell us! We want to know!
Share your experience and advice with working moms and moms-to-be.
Write in to getahead@rediff.co.in (Subject: Work-life balance) and we'll publish the best ones right here on Rediff.com!