Why a career as data scientist is hotter than ever
Last updated on: May 9, 2013 16:13 IST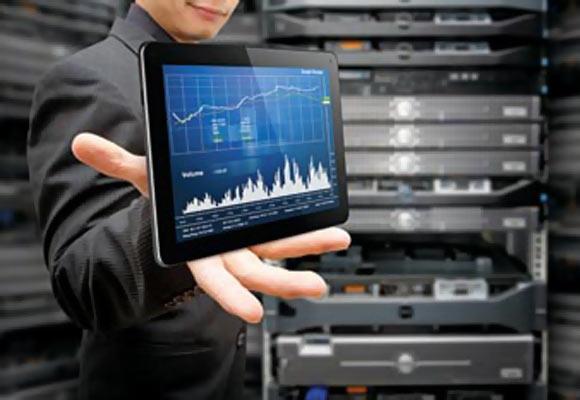 Professionals with multidisciplinary skills sift through large amounts of data everyday, to help organisations find solutions to complex problems
I have a Facebook account, and so do around 800 million others.
And like most Facebook users if not all, I am guilty of checking my account first thing in the morning!
I want to know who's gone on holiday and where, who went out for dinner last night and who's got engaged.
But wait, I have over 400 friends on Facebook; does that mean I want to know the happenings of all 400 of them? Not really.
Well, guess what? Facebook has understood that too!
My news feed, rather than being a mile long, comprises only updates from people whom I am in touch with. And that exactly is an example of data science in action.
The secret treasure
The term Data Science, which was coined in late 2008, has been generating a huge buzz in recent times.
With Forbes dubbing the 'data scientist' the sexiest job of the 21st century, CNN Money listing 'data scientist' as the best new job in America, and the team of data scientists being largely held responsible for the success of the Obama campaign, both the scientist and the science has been catapulted to unprecedented fame.
So what has led these fairly new terms 'data science' and 'data scientist' to cause such uproar?
The author, Maria Jose is business manager at Redwood Associates, which runs the Analytics Training  Institute, in Bangalore.
Please click NEXT to continue reading...
Information is power!
Last updated on: May 9, 2013 16:13 IST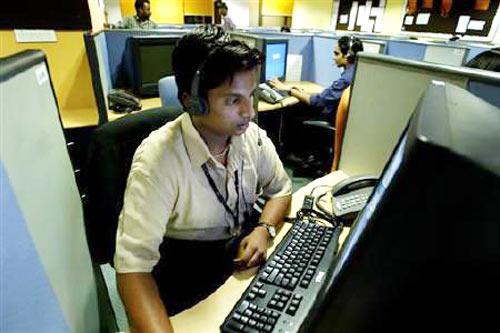 Organisations world over are waking up to the fact that the data or the information that they have collected over the years is in fact a treasure trove of insights that could give an organisation a competitive advantage.
But coaxing the treasure out of the Big Data -- as this trove of data is called -- requires a special skill set.
This led to the birth of the role we now know as the data scientist.
The Big Data movement
Organisations like Facebook, LinkedIn, Twitter, are at the heart of the Big Data movement with their users generating loads of information by the second.
Latest statistics reveal that we generate close to 2.5 quintillion bytes (or 2.5 billion GB) of data every day, with the data being generated in various forms such as the structured data (surveys, feedback forms etc) and unstructured data (videos, blogs, posts etc).
It falls on a data scientist to sift through these enormous amounts of data in its various forms, apply various tools and methods on the data to make sense of it.
Communicating results
Data scientists weave a story with meaningful insights that they gather from large data sets, and finally communicate this story effectively, either verbally or visually to all the stakeholders.
Therefore a data scientist is a programmer, an analyst, a statistician, an engineer, an artist and a storyteller all put together.
According to one thought leader, a data scientist is like a hybrid of data hacker, analyst, communicator and trusted adviser.
Those of you who have seen the movie Moneyball, think Peter Brand.
Based on a true story, the Yale-educated Economics graduate used numbers to choose baseball talent.
This methodology was initially rejected until it began to deliver the desired results.
Thus a data scientist's skill set cuts across disciplines.
Do you have the skills for it?
Last updated on: May 9, 2013 16:13 IST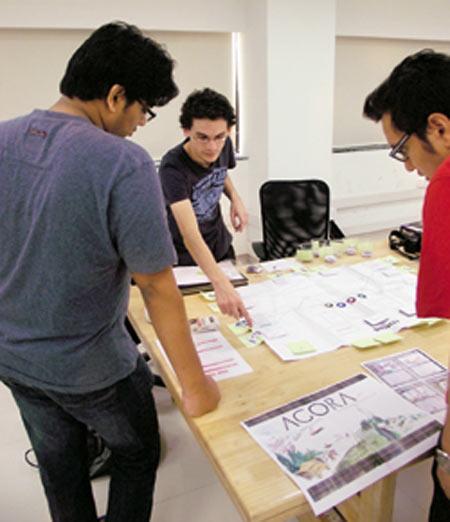 Statistics, the grammar of data science as one data scientist puts it, is a basic skill.
One must be sound in building statistical models and applying statistical analysis to large data sets.
Another skill that is considered basic at the moment is the ability to write code. But with the advancements in technology this may not be required in the coming years.
Data scientists should have strong computational and numerical skills.
They should also have very strong communication skills -- both verbal and visual -- along with a very good sense of the business environment. Hence, it needs a diverse skill set.
Top qualities
According to Thomas Davenport, an American academic, author and a pioneer in the field, "The dominant trait among data scientists is an intense curiosity, a desire to go beneath the surface of a problem, find those important questions and fish out the answers.
This probably explains why the word 'scientist' fits into this emerging role. Experimental physicists, for example, also have to design equipment, they gather data, conduct multiple experiments, and communicate their results."
According to various experts, the best data scientists tend to be physicists and other scientists or those who have been formally trained in computer science, math or economics.
Many roads lead to data science
Last updated on: May 9, 2013 16:13 IST
Data scientists can emerge from any field that has a strong data and computational focus.
For example, Carrie Grimes majored in anthropology and archaeology at Harvard and ventured to places like Honduras, where she studied Mayan settlement patterns by mapping where artefacts were found. But she was drawn to what she calls "all the computer and math stuff" that was part of the job.
This interest led to her to get a doctorate in statistics. She later joined Google where she worked as a statistician, using statistical modelling to improve the company's search technology.
Another school of thought says that entrepreneurship is an important part of the puzzle.
In addition to being physicists, programmers, mathematicians and artists, data scientists could have an entrepreneurial bent of mind.
Getting into the field
So how does one become a data scientist?
Although the demand for data scientists far exceeds the supply, very few educational institutions have begun formal courses that develop the holistic skill set required to become a data scientist.
But if you are an MBA, start developing your tech skills and get certified in a statistical software programme.
If you are in IT, consider getting an MBA, as being able to understand the business and being able to communicate the same is essential to a data scientist.
Developing a statistical skill set is also critical.
There are a few reputed analytics training institutes in India that provide training in various statistical tools such as SAS, SPSS and also provide a foundation in analytical and statistical modelling techniques.
Entering the community
Kaggle, the world's largest community of data scientists, offers innovative solutions for statistical and analytics outsourcing.
It aims at making data science a sport and allows anyone to get hands-on experience, work with live data and in many cases win prize money ranging from a nominal amount to rather substantial amounts.
But more importantly it gives budding data scientists a platform to showcase their skills and benchmark themselves against the best data scientists/Kaggle champions in the world.
Organisations the world over are increasingly looking at Kaggle to identify and recruit data scientists into their teams.
The future of data science
Last updated on: May 9, 2013 16:13 IST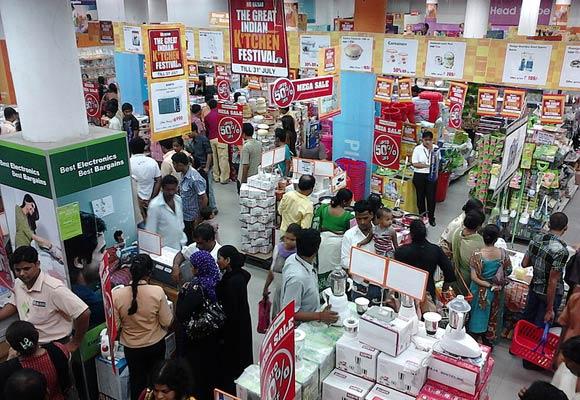 What does the future hold for the 'data scientist'?
We are only going to increase the amount of data we generate.
Sooner rather than later, a data scientist or an analytics team is going to be a must have rather than a nice to have option in every organisation.
At the moment the demand far exceeds the available pool of well trained data scientists.
The SAS institute, which develops analytics software tool for advanced analytics would have roughly had about four or five clients in Bangalore back in 2000. But in 2013 it is a totally different ball game!
The beauty of analytics is that it can be applied to any field, domain or industry.
FMCG edge
One among the sectors in India that use analytics extensively is the FMCG industry.
Have you stood in queue at a checkout counter, and picked a few odds and ends like a chewing gum or a lip balm or a magazine displayed at the counter even though it was not on your shopping list?
Chances are if you had to walk past the same products in an aisle you wouldn't buy it.
The different products displayed at the checkout counter may seem random to you, but believe me a lot of analysis has gone into it.
One of the success stories in the FMCG industry is that of the sachet revolution brought about by C K Ranganathan, CEO of CavinKare. 
The initial failure of the US cereal giant Kellogg's entry into the India market is also an example of the consequences an inaccurate analysis can have.
Today, organisations like Hindustan Unilever and P&G use analytics in every step of the four Ps -- price, product, place and promotion.