7 books every entrepreneur must read
April 18, 2014 16:13 IST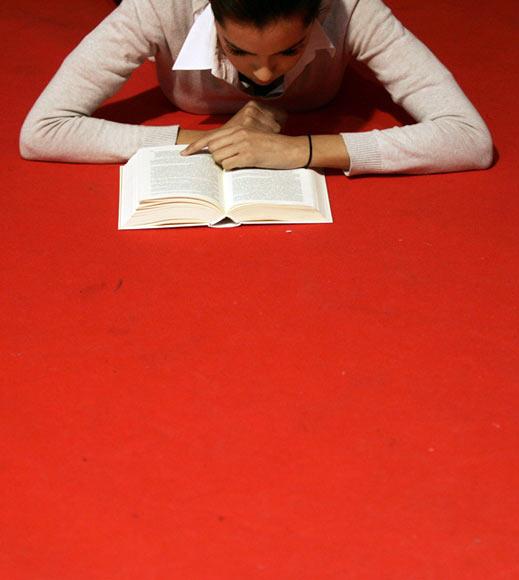 Get all the gyaan about how to face obstacles, motivate yourself and lead your start-up to success.
If you're planning to start your own business, you are about to enter a whole new world full of highs, lows and numerous challenges at every corner.
You could do with all the help you can to figure out how to get to the heart of the matter, clear obstacles, build relationships and push your start-up to success.
Here are seven books, we believe, every aspiring entrepreneur should read before starting up.
1. Purple Cow: Transform Your Business by Being Remarkable by Seth Godin
You're either a Purple Cow or you're not.
You're either remarkable or invisible.
Make your choice, Seth Godin writes.
The checklist of tired 'P's marketers have used for decades to get their product noticed -- Pricing, Promotion, Publicity, to name a few -- aren't working any more.
There's an exceptionally important 'P' that has to be added to the list. It's Purple Cow.
Cows, after you've seen one, or two, or ten, are boring.
A Purple Cow, though…would be something.
Purple Cow describes something phenomenal, something counter-intuitive and exciting and flat out unbelievable.
Every day, consumers come face to face with a lot of boring stuff -- a lot of brown cows-but you can bet they won't forget a Purple Cow. And it's not a marketing function that you can slap on to your product or service.
Purple Cow is inherent. It's built right in, or it's not there. Period.
In Purple Cow, Seth Godin urges you to put a Purple Cow into everything you build, and everything you do, to create something truly noticeable.
It's a manifesto for marketers who want to help create products that are worth marketing in the first place.
Please click NEXT to continue reading...

7 books every entrepreneur must read
April 18, 2014 16:13 IST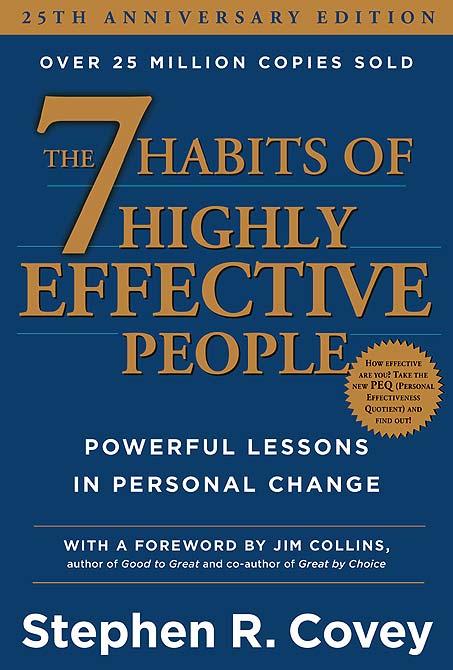 2. The 7 Habits of Highly Effective People: Powerful Lessons in Personal Change by Stephen R Covey
Even after decades since it was published, this book is full of wisdom and ideas that every entrepreneur could do with.
This book has been a top-seller for the simple reason that it ignores trends and pop psychology for proven principles of fairness, integrity, honesty, and human dignity.
Celebrating its fifteenth year of helping people solve personal and professional problems, this special anniversary edition includes a new foreword and afterword written by Covey exploring the question of whether the 7 Habits are still relevant and answering some of the most common questions he has received over the past 15 years.
The book first introduces the concept of Paradigm Shift and prepares the reader for a change in mindset.
It helps the reader understand that a different perspective exists, a viewpoint that may be different from his or her own, and asserts that two people can see the same thing and yet differ with each other.
Once the reader is prepared for this, it introduces the seven habits.
Covey presents an approach to being effective in attaining goals by aligning oneself to what he calls "true north" principles of a character ethic that he presents as universal and timeless.
Former US President Bill Clinton read the book and invited to counsel him on how to integrate the book into his presidency.
Please click NEXT to continue reading...
7 books every entrepreneur must read
April 18, 2014 16:13 IST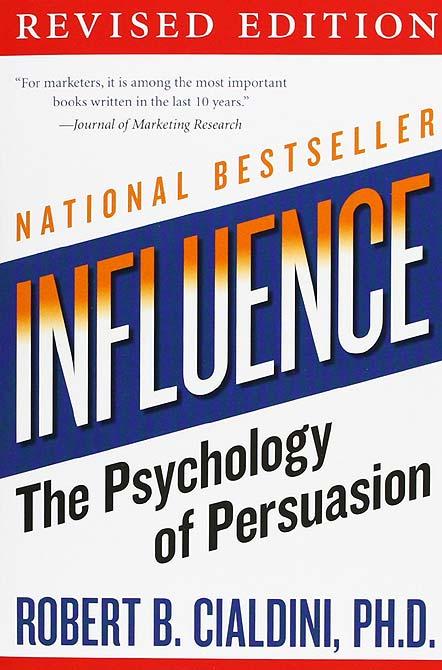 3. Influence: The Psychology of Persuasion by Robert B Cialdini, PhD
People skills are very important for an entrepreneur to succeed. For that he needs to master persuasion.
Getting people to say yes is one of the most challenging tasks an entrepreneur has to undergo.
Influence: The Psychology of Persuasion explains the entire psychology behind why people say yes and how to make them say it.
Dr Robert Cialdini presents us with his experience of 35 years of research and the three years of extensive study on this subject where the author applied for jobs at various organisations to get a first-hand experience of real-life situations involving persuasion.
The six universal principles which are the key to master the skill of persuasion are explained in detail.
It also provides the reader tips and tricks to defend oneself against a persuader.
These principles are designed in such a way that it can be used by people in all professions and also their personal lives.
This book also serves as a guide to people for bringing about personal changes in themselves and behavioural changes in those who need it the most.
Please click NEXT to continue reading...
7 books every entrepreneur must read
April 18, 2014 16:13 IST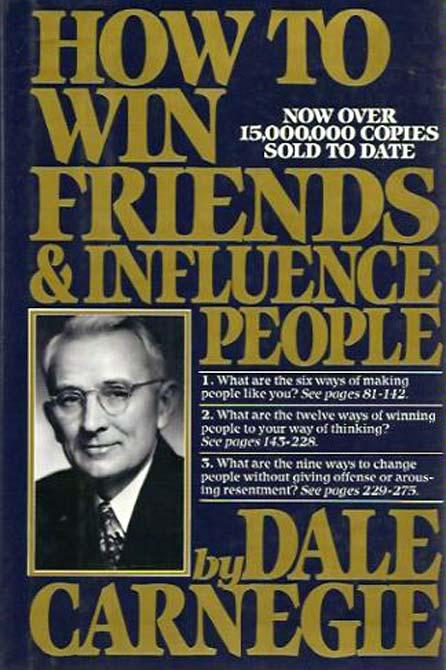 4. How to Win Friends and Influence People by Dale Carnegie
It is hard to believe that a self-help book written close to 100 years ago can still be relevant today.
Since its release in 1936, How to Win Friends and Influence People has sold more than 15 million copies.
It is packed with rock-solid advice that has carried thousands of now famous people up the ladder of success in their business and personal lives.
In it, he shares valuable insights about how to read, charm and influence people and couples them with historical anecdotes.
Thought leaders like Warren Buffet called it a life-changing read.
Warren Buffett took the Dale Carnegie course 'How to Win Friends and Influence People' when he was 20 years old, and to this day has the diploma in his office.
It's been reported that Charles Manson used what he learned from the book in prison to manipulate women into killing on his behalf.
Please click NEXT to continue reading...
7 books every entrepreneur must read
April 18, 2014 16:13 IST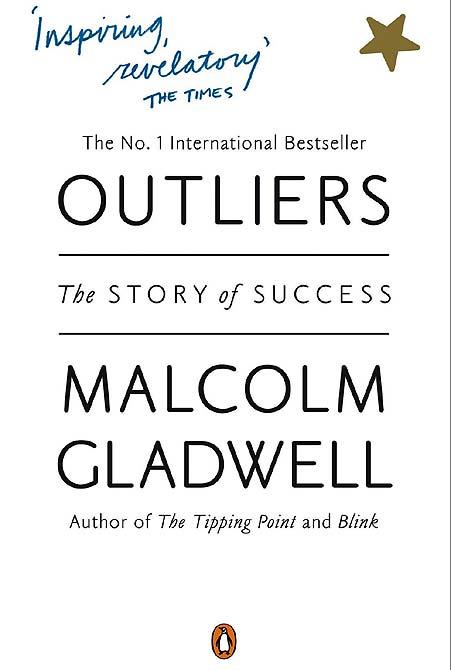 5. Outliers: The Story of Success by Malcolm Gladwell
This is one of the best books that will help you assess your aspirations and strategise.
In Outliers, Gladwell examines the factors that contribute to high levels of success.
To support his thesis, he examines the causes of why the majority of Canadian ice hockey players are born in the first few months of the calendar year, how Microsoft co-founder Bill Gates achieved his extreme wealth, how The Beatles became one of the most successful musical acts in human history, how Joseph Flom built Skadden, Arps, Slate, Meagher & Flom into one of the most successful law firms in the world.
Gladwell also explores how cultural differences play a large part in perceived intelligence and rational decision making, and how two people with exceptional intelligence, Christopher Langan and J. Robert Oppenheimer, end up with such vastly different fortunes.
Throughout the publication, Gladwell repeatedly mentions the "10,000-Hour Rule", claiming that the key to success in any field is, to a large extent, a matter of practising a specific task for a total of around 10,000 hours.
Please click NEXT to continue reading...
7 books every entrepreneur must read
April 18, 2014 16:13 IST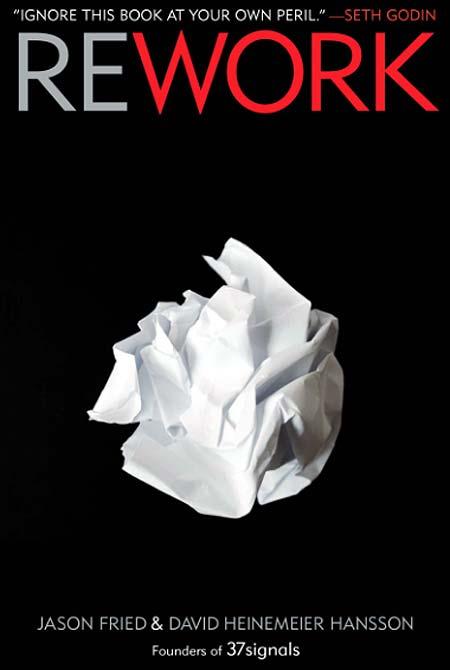 6. Rework by Jason Fried and David Hansson
Rework shows you a better, faster, easier way to succeed in business.
Read it and you'll know why plans are actually harmful, why you don't need outside investors, and why you're better off ignoring the competition.
The truth is, you need less than you think.
You don't need to be a workaholic. You don't need to staff up. You don't need to waste time on paperwork or meetings. You don't even need an office.
Those are all just excuses.
What you really need to do is stop talking and start working. This book shows you the way.
You'll learn how to be more productive, how to get exposure without breaking the bank, and tons more counter-intuitive ideas that will inspire and provoke you.
With its straightforward language and easy-is-better approach, Rework is the perfect playbook for anyone who's ever dreamed of doing it on their own.
Hardcore entrepreneurs, small-business owners, people stuck in day jobs they hate, victims of downsizing, and artists who don't want to starve any more will all find valuable guidance in these pages.
Author Seth Godin endorses it as one of his favourite books.
Please click NEXT to continue reading...
7 books every entrepreneur must read
April 18, 2014 16:13 IST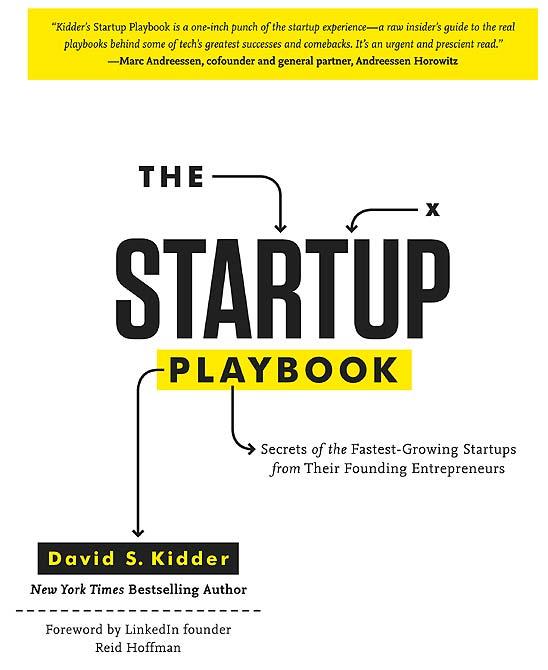 7. The Start-Up Playbook by David S Kidder
In this, Kidder interviews hundreds of glorified founders asking them about their path to success and how they managed to build their multi-million (or billion) dollar enterprises.
Going insider to insider with unprecedented access, Kidder, shares the hard-hitting experiences of some of the world's most influential entrepreneurs and CEOs, revealing their most closely held advice.
Face-to-face interviews with 40 founders give readers key insights into what it took to build PayPal, LinkedIn, AOL, TED, Flickr, and many others into household names.
Special sections include topics ranging from how to select the right idea to pursue to finding funding and overcoming inevitable obstacles.
In an economy demanding change, The Startup Playbook is the go-to book for entrepreneurs big and small.
The book is divided into mini chapters and offers invaluable advice on how to avoid pitfalls, scale responsibly, develop quality products, find innovative solutions and target the right audience.
All these seven books have powerful entrepreneurial know-how that has worked for countless entrepreneurs. Try them and tell us what you think.