When Rose McGowan, one of the actresses who triggered Harvey Weinstein's downfall, came to India...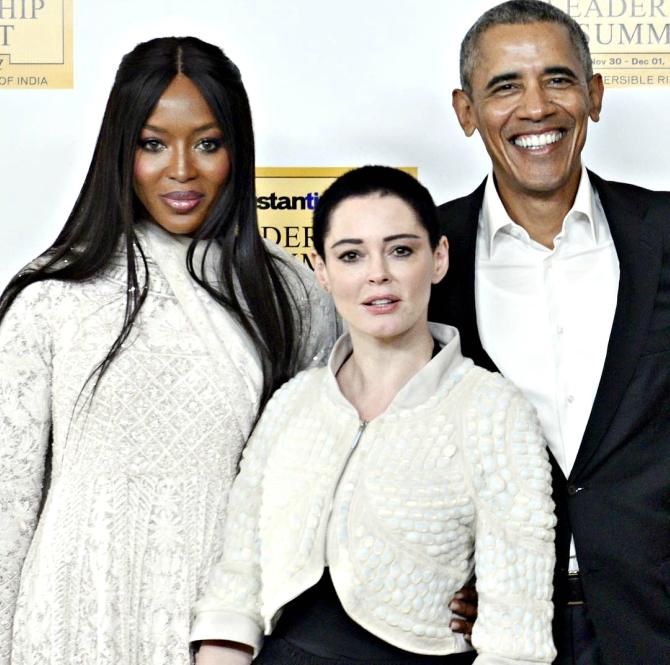 Actor-activist Rose McGowan, one of the first women to accuse Hollywood mogul Harvey Weinstein of rape, likened sexual assault to a 'theft' that stole her life and made her a 'passenger' in her own body.
The outspoken American actor is among the 50 women who levelled allegations of sexual harassment, assault and in some cases rape against Weinstein after The New York Times and The New Yorker exposed a 30-year saga of exploitation.
'Rape is theft. I was stolen. My life was stolen,' McGowan said at the HT Leadership Summit in New Delhi. 'It is a crime. For years, I became a passenger in my own body. And I am not the only one because after every #MeToo out there, there is a #IDidIt.'
McGowan, who was seen tearing up while recounting her experience, said it broke her heart that 'we have to teach girls how to walk safely to school instead of teaching boys not to rape'.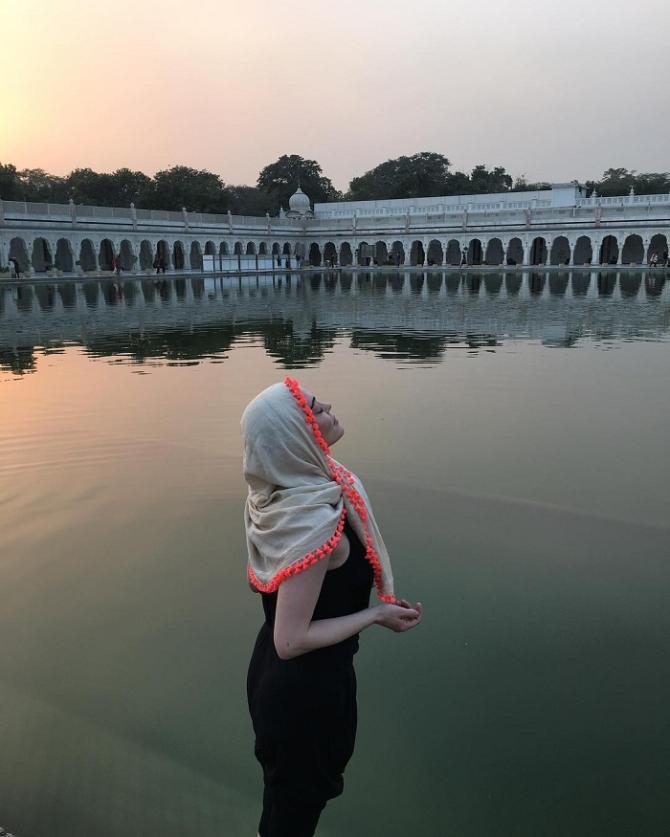 One of McGowan's first stops in India was a gurdwara.
Photograph: @rosemcgowan/Instagram.
After the expose on Weinstein, several other powerful men in Hollywood, including actors, filmmakers, journalists, comedians and talk show hosts, faced similar accusations.
McGowan, best known for her TV show Charmed and the film Scream, said, 'I believe this is a huge floodgate opening that will extend to the judicial process... I think the mindset is changing. I work in a heavily male-dominated field. It is not just the firing... When you strip them of the power, in their mind it is the worst thing.'
McGowan added that abuse is not just limited to showbiz because the film industry is a microcosm of the world.
'I try not to see myself through the gender lens that much but the world focuses on that. I have been through 20 years of playing with the big boys and they don't play nice,' she said. 'For me to affect cultural change, which is what I wanted for the last 20 years, I had to work very hard to stay alive long enough to get there. I had to go around the system sideways to get there.'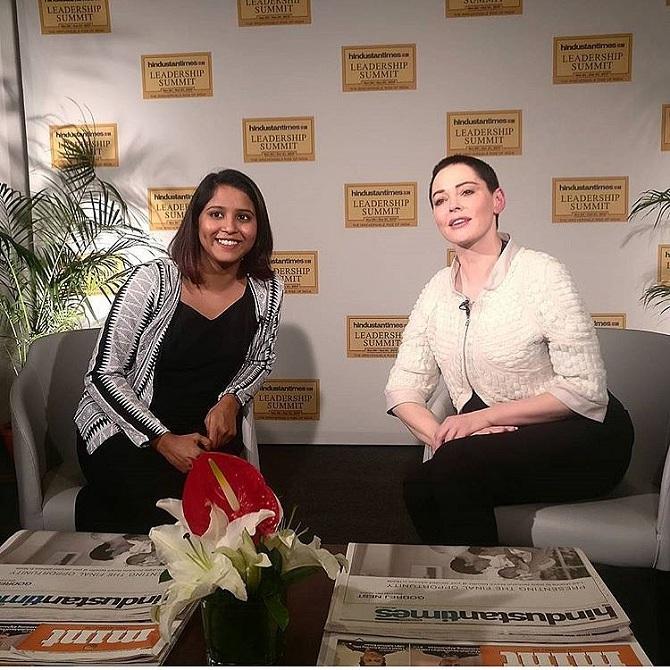 McGowan said, 'I would love everyone to get us being beyond male and female and get us back to humanity.'
Photograph: @rosemcgowan/Instagram.
Asked a specific question about Weinstein, McGowan said people in the media are equally complicit in propagating a false narrative.
'He bought a lot of them off and they ran a very false narrative that affected women all over the world,' she added. 'It is so important that we see through it and see what the propaganda machine is telling us.'
According to McGowan, injustices of the world must be dealt with at the ground level and go right to the top: 'It is not just a Hollywood problem, this is upper management problem at all levels. It is anybody with power and who abuses it.
'In a house, there is a woman running a family, would it not follow that she would be effective in running a board room. It is just the exclusionary practices. You just need to look at people for their skill set.'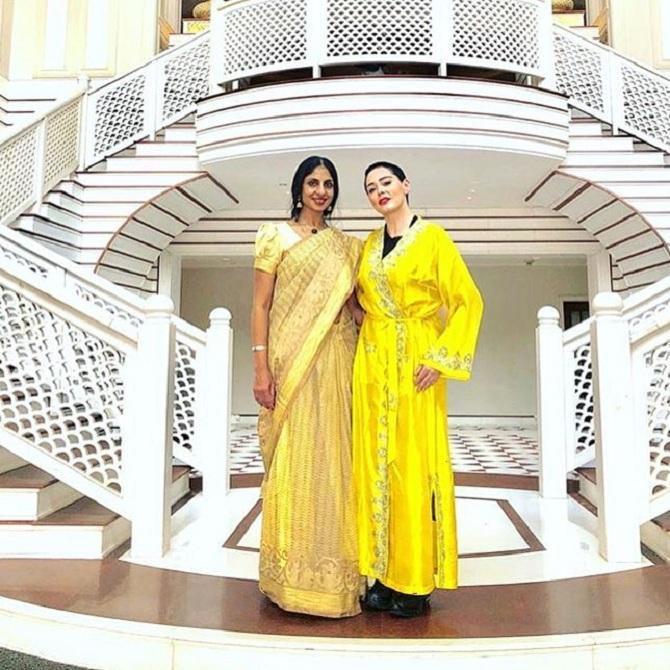 McGowan, whose sister is married to an Indian from Jaipur, said she wants to return to India soon and stay longer the next time.
Photograph: @rosemcgowan/Instagram.
The actor said the only solution was a real dialogue.
'I would love everyone to get us being beyond male and female and get us back to humanity. The only way we can do this is to address things, have real conversations, and I just wanted to have a conversation with the world so let us... I know we can change things, I believe in us,' she said.
The session also included speakers Dr Rola Hallam, who works in war-ravaged Syria, and Farah Mohamed, an advocate for girls rights and the CEO of Malala Fund.
© Copyright 2023 PTI. All rights reserved. Republication or redistribution of PTI content, including by framing or similar means, is expressly prohibited without the prior written consent.