With a lively screen and fabulous watch faces, this is Samsung's best effort at a smartwatch yet, says Abhik Sen.
The Samsung Gear S3 Classic (Rs 28,500) looks much like the S2, with its rotating bezel, heart rate monitor and Tizen OS.
But there's added girth because of a bigger battery, the addition of GPS, an altimeter-barometer combo and a speedometer.
To take it through its paces, I wore the S3 as my primary watch on a recent trip to Manali. One can make and receive calls on the S3, at the risk of looking like a character from Star Trek.
The screen is a delight to read in all light conditions.
The interface is intuitive and zippy, but the screen seemed to take a second longer to wake up after I flicked my wrist.
Besides the usual stuff such as pedometer, notifications et al, the alti/barometer also worked well in displaying the local conditions.
And I checked the weather widget every day before setting out.
I felt the rotating bezel provided better tactile feel than the S2, while the magnetic charging cable is possibly the most non-cumbersome one I've seen in a smartwatch.
I could get through nearly three days without charging the watch, of course without keeping the screen in always-on mode.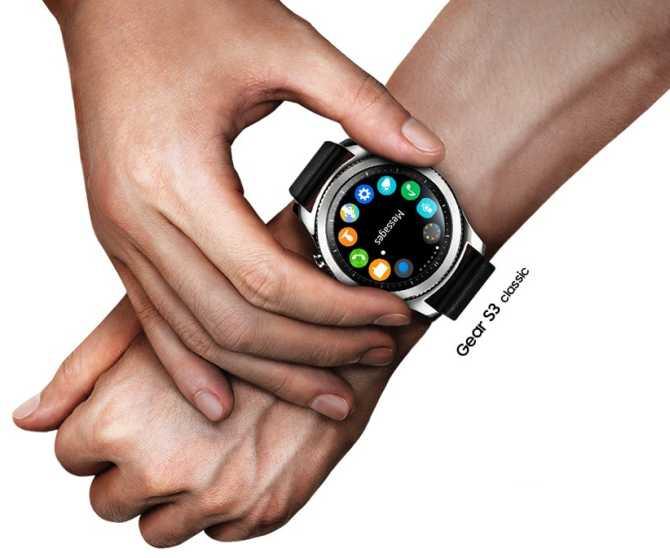 The thickness of the S3, though, made it difficult to access it while wearing heavy jackets; also, the steel and plastic case tends to get caught when you're putting on clothes/jackets.
Another thing I liked about the S3 was the constant encouragement via notifications, and the speedometer making one aware of one's pace, a feature I put to good use while walking/jogging once I returned to Delhi.
Special mention must be made of Samsung's S Health app, which has a pretty detailed interface on the watch and doesn't depend too much on the phone for read-outs.
Also, after I was back in Delhi, I forgot my phone while going for a jog once, and still, the GPS quite accurately tracked my path.
Lock-in time is pretty decent as well. But heart rate monitoring is iffy, especially during exercise.
The Achilles' Heel for the S3 remains its operating system.
When compared with Android watches or Apple's watches, there are just not enough apps.
There are, of course, some good apps and fabulous watch faces, but the hardware seems begging for more apps.
That said, this is Samsung's best effort at a smartwatch yet.