We'd asked you, dear readers to share your love stories.
Chitra Singh Maddan from Ghaziabad tells us how she met her partner Vikas 15 years ago: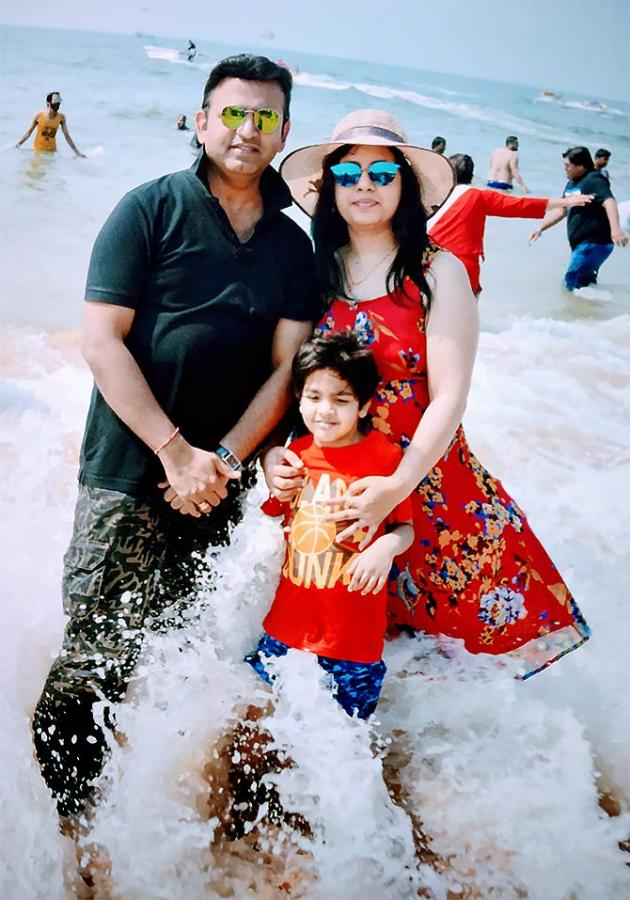 Vikas and I met in 2003.
Our common friends played cupid and got us together.
It wasn't really love at first sight but slowly and gradually we became friends.
One day, he proposed marriage. I said yes and and we decided to become partners for life.
In 2013, exactly a decade after we met, we got married.
A year later, we were blessed with a son.
After spending 15 years together I can say that patience is the key for a successful marriage.
---
You too can share your love story with us.
How and where did you two meet?
Was it love at first sight?
Did you have sleepless nights, feel butterflies in your stomach?
Who said the magic words first? Who played cupid?
How long have you two been together?
Also, what's the secret to your happiness?
Tell us all about it.
Write in to us at getahead@rediff.co.in (subject line: 'Our Love Story'). You can also include a photograph of you and your partner and we'll publish the best entries right here on Rediff.com.