In Toilet Ek Prem Katha, Akshay Kumar is willing to break age-old traditions by building a toilet in his house for his wife.
Did you do something to impress your better half? Tell us now!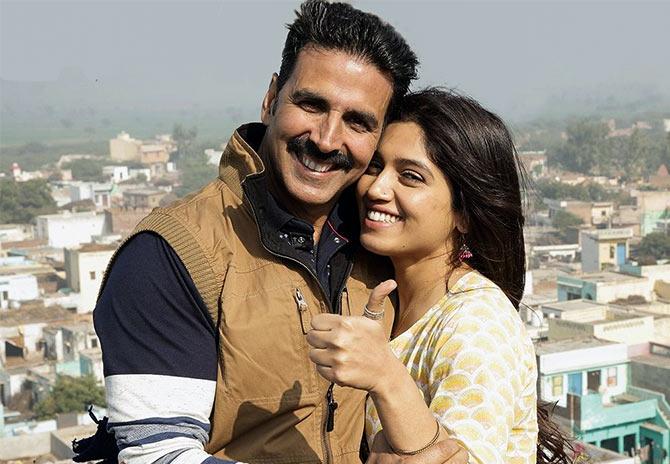 Valentine's Day is not around the corner. But then who needs an occasion to celebrate love?
For some people everyday is Valentine's Day.
Something similar is the case with Akshay Kumar in Toilet Ek Prem Katha.
He plays the doting husband, who is willing to pull all stops to build a toilet in his house for his wife.
Akshay is on a mission to win back his love by fighting against age-old traditions. Sounds very impressive, right?
But just like this reel life hero, there are real life heroes among us who have something similar daunting tasks to please the love of their life.
Heroes who have stood up for their partners and at times even gone against their parents and the society to change a regressive tradition.
Are you one of them? Then we want to hear your story.
What was it that your partner wanted you to do?
Why was it such a huge challenge?
Did you face opposition from the society and your parents?
Did you complete the task successfully?
If you failed, what did your partner do?
Write in to us at getahead@rediff.co.in. You can also include a photograph of you and your partner and we'll publish the best entries right here on Rediff.com.