Pornhub's 2017 review reveals startling truths about India's deepest, darkest desires.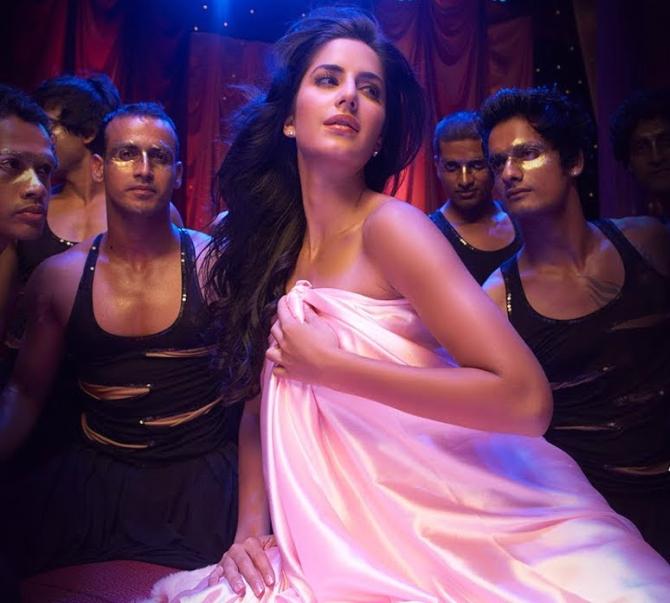 Over the course of 2017, it is now clear, India's appetite for Porn grew. A lot.
According to Pornhub's 2017 Year in Review, India went from being the country generating the fourth highest traffic to Pornhub in 2016 to being the third highest traffic generator on the site last year. The top slots are taken by the United States and the United Kingdom, respectively.
Indians tend to spend an average of 8 minutes and 20 seconds per visit to the site.
The data also reveals that India hasn't lost its taste for Sunny Leone, who remained the most searched pornstar in the country for the third year in a row.
The surprise on the list of the most searched porn stars is Bollywood star Katrina Kaif at No 3.
Second on the list -- and also worldwide -- is Mia Khalifa, while Kim Kardashian (fourth on the worldwide list) and Dani Daniels trail Kaif at No 4 and No 5, respectively.
Pornhub pointed out, 'The correlation is debatable, but the "Celebrity" caegory is also viewed 97 per cent more than the rest of the world in India… so it makes sense that searches for celebrity sex videos are also on rise, by 160 per cent there.'
While Katrina Kaif only figured among the top searched porn stars in India, Sunny Leone maintained her position at No 5 on the worldwide list. Pornhub revealed, 'Known for her ultra-hot lesbian scenes, more than 126 million videos featuring Sunny were viewed over the course of the year.'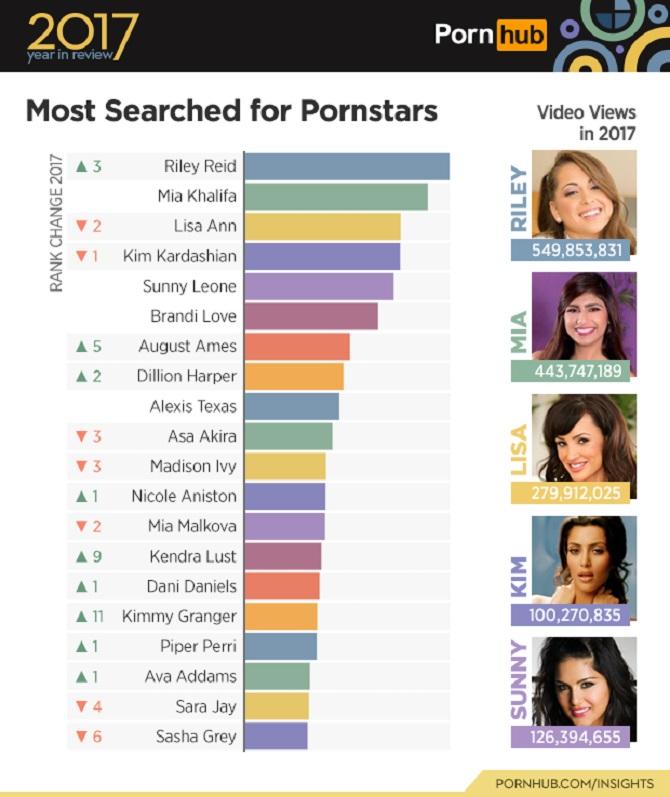 'Lesbian', incidentally, is the most searched term for 2017 across the world.
About India, Pornhub added, 'The "Arab" category is also viewed 165 per cent more in India than elsewhere on the planet.'
Notable trending searches here include "cheerleader', up 2513 per cent; 'hd hindi' video, up 1822 per cent; and 'indian hd' sex up 1273 per cent.