Designer Masaba Gupta wrote these inspiring words on her Instagram page and you have to read it!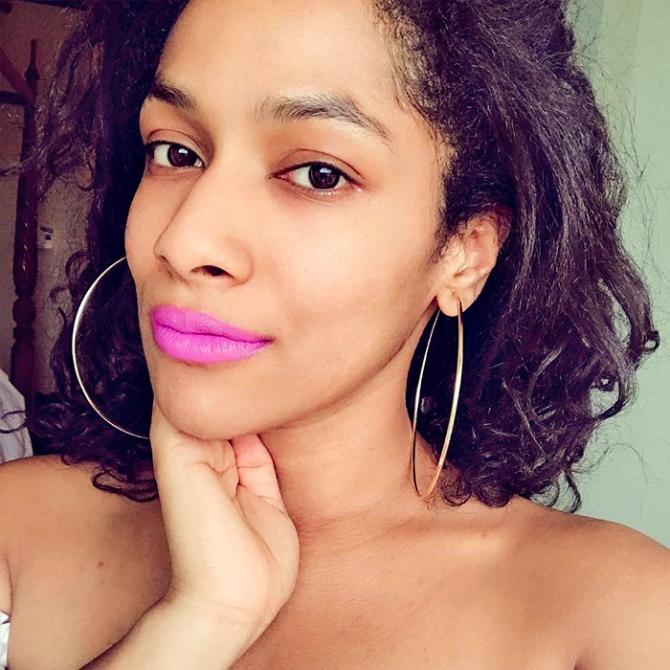 Photograph: Kind courtesy Masaba Gupta/Instagram
'The biggest drug of this generation is 'instant gratification',' she wrote.
'You can agree or disagree but it's a tough, tough world out there.
'How else do you explain young, talented, intelligent, wonderful people not being able to cope?
'And if you must take drastic steps to preserve your mental well-being, then so be it.
'If you must say no more often, then so be it.
'Stand up against bullshit.
'Tell people how you feel and most importantly realise it's okay to not even bother looking in the direction of someone who doesn't help you grow.
'Our time is limited and people who are kind, invested in you and can teach you something are the best kind of people.
'We are a smart generation that's growing up so fast, but forgetting to stop and stare.
'I may be too young to make changes in my work life, but I choose to... everyday... I am good with landing up with one smaller deal or three less dinner invitations.
'But I really want a full life.
'One that I remember as a happy one where my heart and soul didn't end up in a ditch in the fear of missing out or trying to please people.
'Of course sometimes , the grass is greener on the other side.
'But this is your side and it's wonderful too.
'Protect it. Cherish it. Own it.