Take the poll and let us know!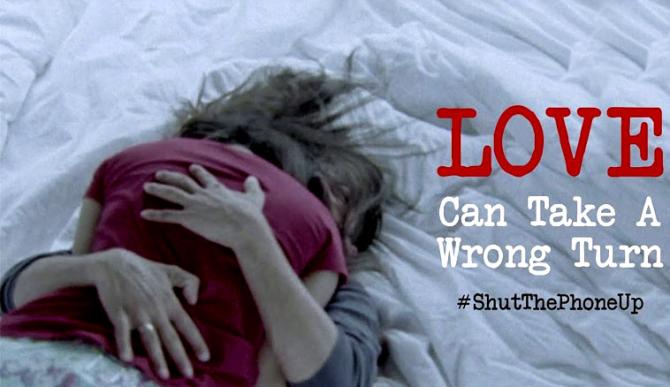 Manforce Condoms recently released a digital video, which goes with the tagline: #ShutThePhoneUp.
The video, which features a newly married couple on their honeymoon, highlights the fact that love can take an unfortunate turn if you are careless.
During their honeymoon, the husband realises that he has lost his phone.
While the wife frantically tries to trace the phone, the distraught couple suddenly realise that the phone contains a recording of their intimate moments shot the previous night.
To add to their woes, the phone is not protected with a password too!
The video ends with a couple of hair-raising facts from an India Today Sex Survey 2017.
According to the survey, one out of 5 couples in India admitted to having filmed their moments of intimacy on their smartphones, making them vulnerable to voyeurism, illegal pornography and blackmail.
Condom ads often highlight the need to be safe while having sex. However, this particular ad threw light on the need to be 'digitally safe' too.
We ask you, dear readers while phones have made recording intimate moments a lot more easier, is it the best thing to do?
Is it a dangerous thought to experiment and capture a private moment, which when in the wrong hands can only spell doom?
Take the poll and let us know.