Not Khal Drogo or Aquaman, the star wants to be remembered as a 'great father'.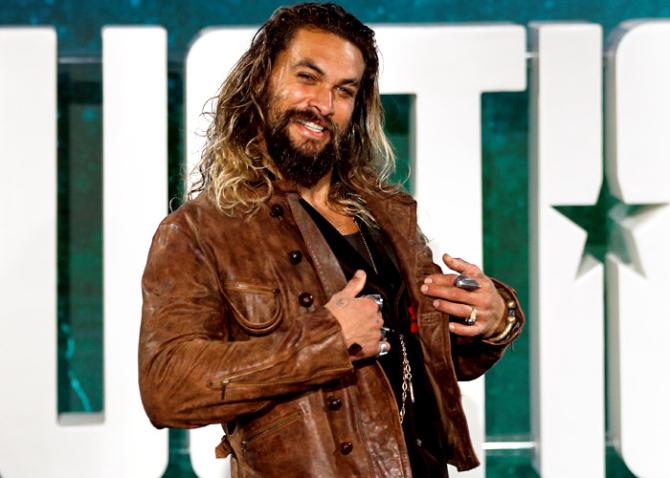 Jason Momoa will be in the theaters this month with Justice League.
Photograph:

Peter Nicholls/Reuters

.
'Jason Momoa put in the work to make it big in Hollywood, but his passion for being a husband, dad, friend, climber, surfer, and all-around rascal makes him the man he is today,' reads Men's Health's introduction to the actor, who features on the magazine's latest cover.
Momoa and his wife actress Lisa Bonet -- partners for years, the two got married recently -- have two children, aged 8 and 10.
And those kids changed his life; he calls them his 'greatest piece of art'.
'I really can't tell you what the hell I was doing before I had kids,' he told the magazine. 'Just f***ing off. Wasting time. I think I was pretty reckless and definitely a bit out of control. Now I'm more focused. I probably love myself more and take care of myself more because I want to stick around.'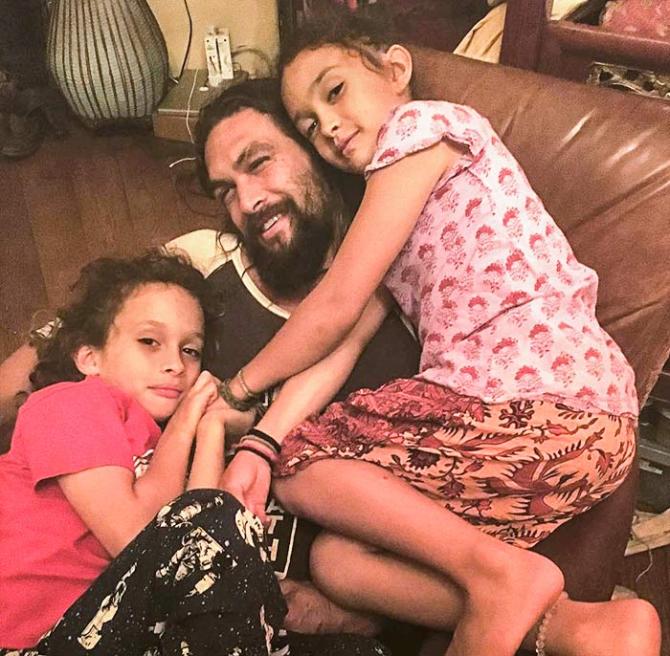 Just being their 'Papa'.
Photograph: @prideofgypsies/Instagram.
Momoa was an only child raised by a single mother.
But he draws fatherhood lessons from his mother's brother, who 'was the main male figure in his life.' The actor told Men's Health, 'He was kind of like my dad growing up… He took care of his family, he was kind, he was strong, he was really funny. He was definitely the man I looked up to.'
He also gathers parenting tips from his closest friends and fellow fathers 'and just talking about being a good dad.'
He said, 'Sometimes you don't learn it from your parents. You learn it from your best friends. Instead of just, 'This is what a man's supposed to be' and all the bullshit stuff out there, you can make something really positive. The truth is we're all searching. We're all looking for guidance, for mentors.'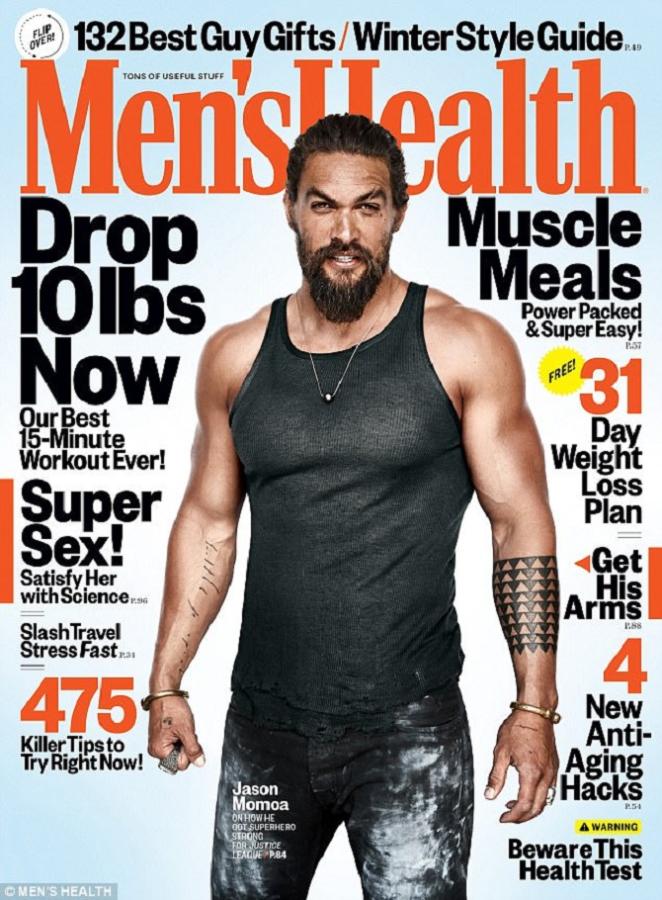 Jason Momoa also tells Men's Health how he became as fit as a superhero.

But Momoa is uncomfortable being looked up to for parenting advice: 'I'm a degenerate too, you know? I have my ups and my downs like anyone. All I can do is be me.'
Being him means being a 'rascal, fun, misfit'. But, increasingly, it also means wanting to be remembered as 'an amazing husband and a great father.'
The proud papa says, 'They're already way smarter and just way better than me. God, I love it. It's beautiful. I want it to be the greatest thing I ever do: make good humans.'