The couple shared his photograph and announced his name on Instagram.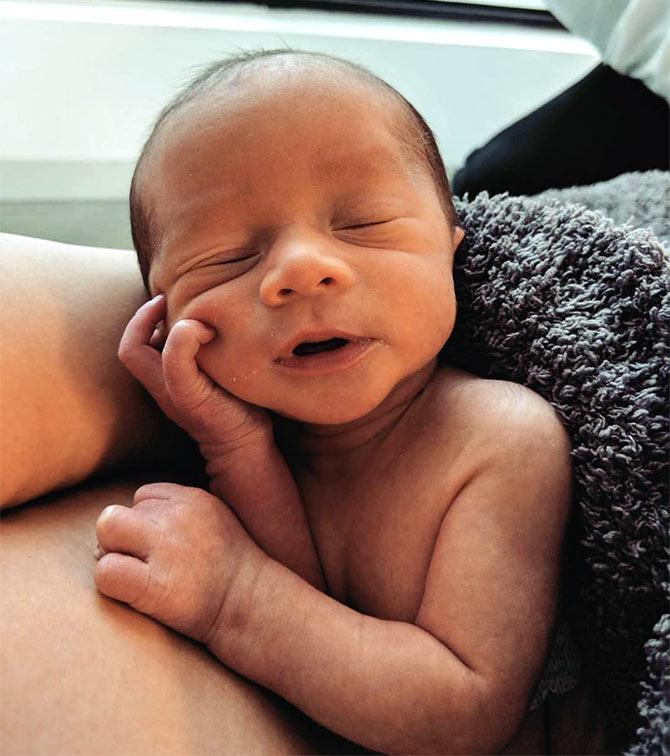 New parents John Legend and Chrissy Teigen took to Instagram to share an adorable first picture of their baby boy.
The couple took even shared the name of the newborn.
'Hello, world! This is Miles Theodore Stephens -- We are drowning in his little peeps and nuzzles,' the proud mom wrote on Instagram.
'Our household feels overwhelmed with love. Thank you for all your well wishes!"
Ahead of attending the 2018 Billboard Music Awards, John told E! why he named their son Miles.
'We named our first daughter Luna Simone Stephens, and every name we give to our kids will have a little bit of musical history to it," Legend said.
The singer was referencing civil rights activist and singer Nina Simone.
'Miles is, of course, the same name as the great Miles Davis (American jazz trumpeter),' Legend said.
Last week, Chrissy took to Twitter to announce the arrival of the couple's first son. 'Somebody's herrrrrrre!' she had tweeted with a series of baby bottle emojis.
Teigen and Legend's elder daughter Luna Simone is two.