We'd asked you, dear readers to share your father's best advice.
Heera Nawaz, 59 from Bengaluru, Karnataka writes about her late father Mohammed Khader Nawaz.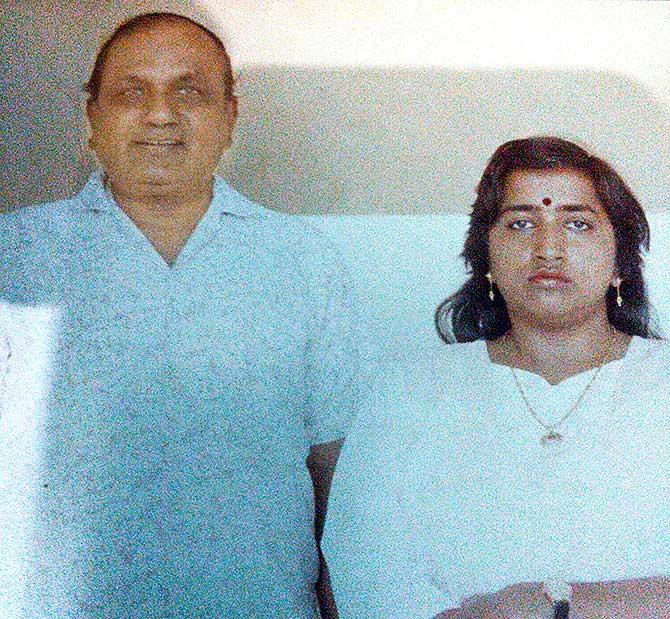 This year Father's Day fell on June 16, two days after my birthday.
My father passed away on January 31, 1998. He was 69.
I regarded him as the epitome of goodness and parental affections.
Perhaps, movies like Kabhi Khushi Kabhi Gham only fueled my love for my father as well as for my mother while reinforcing the fact that at the end of the day, it is truly parents' advice that takes the cake.

My father made us realise that in India, academic success and good marks are essential for admission in college which will give better access to good jobs.
He made us draw up study time-tables for exam well in advance.
This was the reason why we didn't feel the pressure of last-minute 'mugging up' but we were quietly confident.

My father didn't expect us to be the proverbial and impractical bookworms who believed only in all work and no play producing dull Jacks and Jills.
He always used to say that mere academic qualifications without an all-round personality was not conducive to producing well-balanced individuals with a holistic approach.

He encouraged us to have a dream in our lives.
Never one to encourage triteness, he instead wanted each of us kids to be unique and different.
To me, he would say, 'Heera, your name means 'diamond' in Hindi.
Always be like a diamond, which shines and sparkles due to its inner strength and outer glamour.
However, his greatest lesson was to be always ethical and honest.
He said that it is always better to be a good person than an accomplished one.
He encouraged us to read informative books and watch good movies about great people like Harishchandra.
I still remember how my father once said, forcefully, with his eyes twinkling like stars, 'It's good to be great, but it's any day, greater to be good.'
Love you, dad. This one is for you. RIP.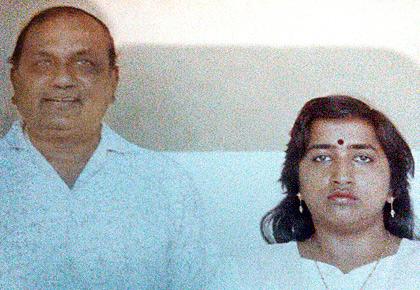 MUST READ: Inspiring Life Lessons from Fathers
---
Invite
What is the best piece of advice your father ever gave you?
It could be an inspiring quote, a life lesson or an incident from his own life.
Share your father's best advice with us.
Write to getahead@rediff.com (subject: Dad's Best Advice) along with your NAME, AGE, LOCATION and a photograph of your father and you.
We'll publish the best responses right here on Rediff.com.