We'd asked you, dear readers to share your father's best advice.
Rediff reader Tushar Kulkarni, 40 from Dombivali, Mumbai tells us what he learned from his father.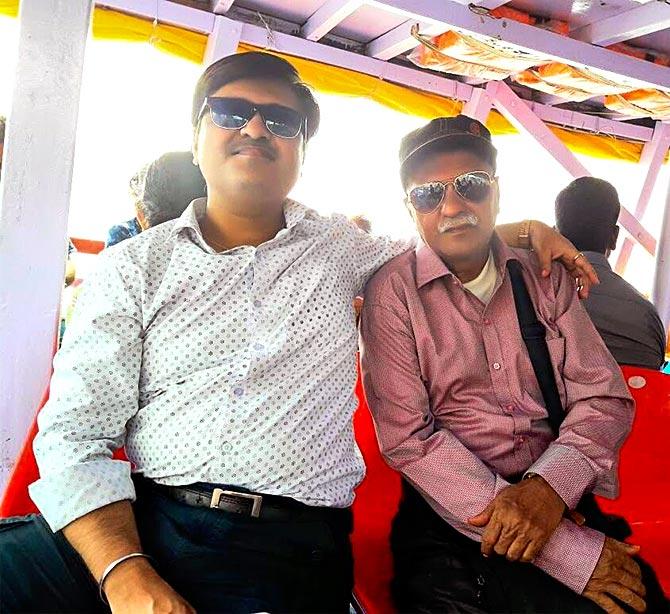 My dad is my idol. His life is like a book which I can refer to whenever I come across any sad or happy moment in my life.
I grew up in a middle class family with an elder and younger sister.
We were raised equally with no restrictions or bias.
Academically though I was more successful, I was never treated differently than my siblings. I realised the importance of this only when I became a father.
I realised that no amount of intelligence and/or mediocre behaviour would distinguish the feelings a dad might have for his children.
He would have the same blessings and advice for all of us.
It was my dad who believed in my intelligence and based on whatever exposure or knowledge he had, he encouraged me to choose computers.
It was challenging and at the same time, an upcoming sector during the late 90s which very well aligned with my pursuits.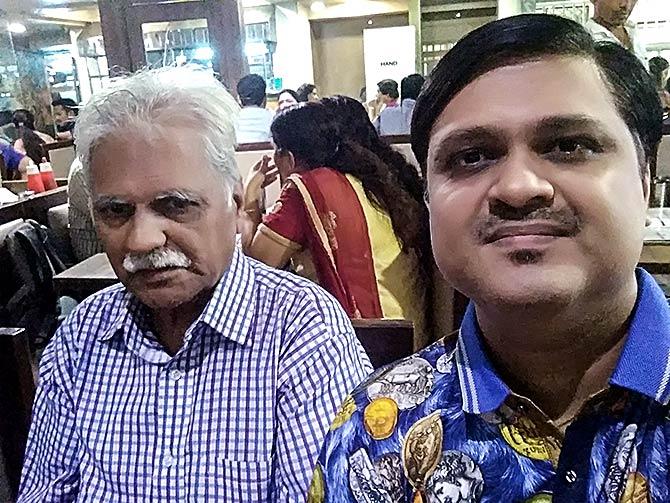 When I was in class 10, he fell ill for a brief while. After he gained his consciousness, he regretted how I might have lost a few study hours because of his condition.
He suggested that no matter what happens, I should not lose my focus in the path of life.
During those days, he'd pretend that nothing had happened. I would discover much later that he was suffering from brain hemorrhage.
I successfully completed bachelors in engineering specialising in computers. When I struggled to start my career, he had complete faith in me.
He told me: 'It's (just) a bad patch' 'Tera bhi time aayega.'
At the time, it felt his advice was very bleak considering we were struggling with recession. A few years later, I got a valuable break and became successful in my career.
There are numerous incidents when he gave me strength and advice from his experiences.
He is a common man but he is also very confident, positive, energetic and lively. No matter what the circumstance or situation, he has taught me to find solutions to problems.
He is very quick to notice if i am silent or feeling low.
'This is how life is... It goes on... you are not alone, there are many like you,' he'd say.
His words would make me realise that there has to be a solution, that there is no rocket science.
He was very fond of mythological serials and stories. He bestowed on us the virtue that any current affair/issues can be resolved by deducing either Ramayana, Mahabharata or Gita.
He retired as a government servant from zilla parishad.
He always imbibed on us the importance of honesty, sincerity, loyalty and working with self respect in any field professionally.
He treated our mother -- also a retired government employee -- with respect, and taught us to respect every person without any gender bias.
It's due to his guidance and timely advice that I got on the right track.
His advice enabled me to excel in life and achieve whatever I am capable of.
I pray to god for him to be blessed with good health and his presence be with all of us forever.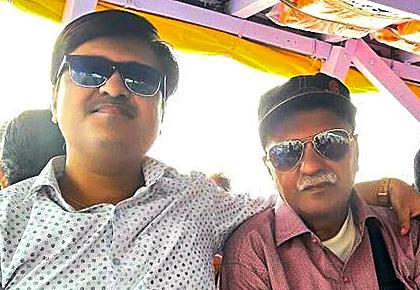 MUST READ: Inspiring Life Lessons from Fathers
---
Invite
What is the best piece of advice your father ever gave you?
It could be an inspiring quote, a life lesson or an incident from his own life.
Share your father's best advice with us.
Write to getahead@rediff.com (subject: Dad's Best Advice) along with your NAME, AGE, LOCATION and a photograph of your father and you.
We'll publish the best responses right here on Rediff.com.