What happens if you genuinely fall in love with a Tinder date? Shriaa Chugh reveals how she met her husband on the dating app.
For some it's hard to believe that one can actually find love on Tinder.
However, Delhi-based Shriaa Chugh, 24, not only found her perfect match on the location-based dating mobile app, she also ended up getting married to him.
She got married to him on February 5, 2018.
Here she gives a few tips on how you could find the man/woman of your dreams on Tinder.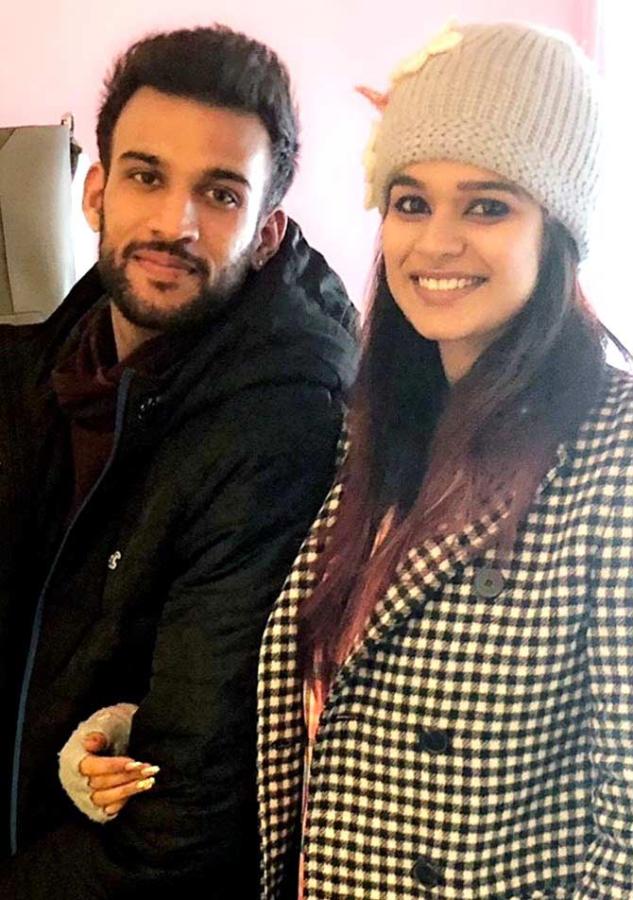 An English Literature graduate (Hons), Shriaa got on Tinder two years ago.
"I was just out of a relationship. To divert my mind I joined Tinder," she reveals.
Shriaa met a few guys and also went out on a couple of dates. But nothing materialised.
"Then suddenly one day, Anmol swiped me right and we started talking. I didn't join Tinder to find the love of my life. So I wasn't expecting it."
"The thing that attracted Shriaa to Anmol was that he was a Cancerian, and they shared similar family backgrounds.
"Anmol and I share the same star sign,' reveals Shriaa who follows astrology religiously. "That was something I was looking forward too. In the past, I have often wondered what would it be like dating someone from the same star sign. What was a Cancerian male like? Would there be any similarities? Would we bond?
"But then when we started talking to each other, I figured that there were more similarities between us.
"One meeting led to another and I couldn't be happier. We had a lot in common.
"From our late night talks about life to bonding over Punjabi music, everything just led me to believe how we really were the perfect 'match'. And I knew he felt it too.
"Things escalated and finally, it was the day we both decided to take this relationship to the next level. We were ready to have 'the talk' with our parents."
1. Expect the unexpected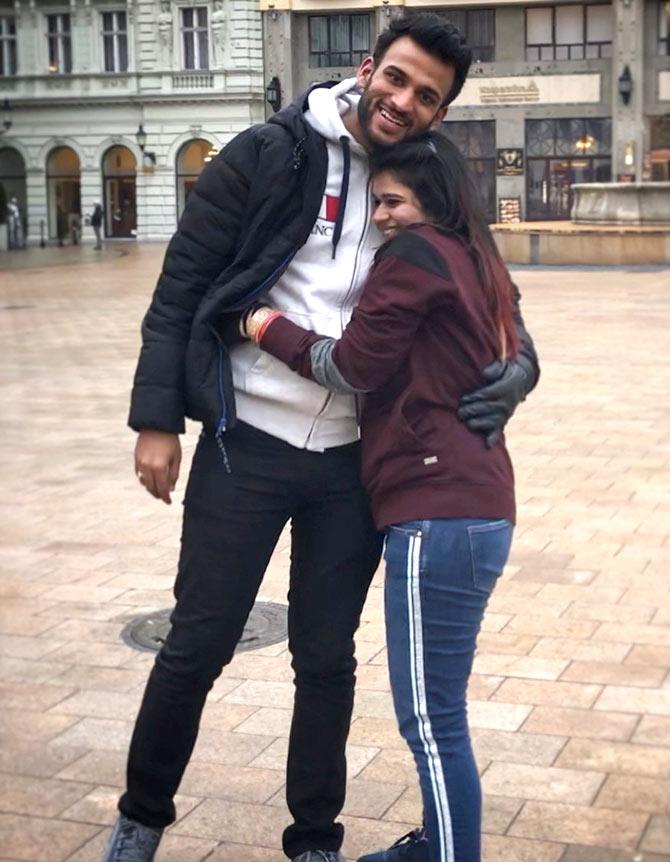 After all those days spent chatting, when Shriaa met Anmol for the first time, they barely spoke
"We met within five days of getting to know each other and I was nervous."
Anmol on the other hand was very comfortable because he had been using Tinder for months.
"We were unable to talk to each other. Despite having shared so much, we were blank," she says.
"We just sat there, staring into each other's eyes and having our own coffee.
"I still remember it rained on that day. I thought to myself, 'Is it raining because two water signs have met.'
"I was dressed shabbily on that day because of the rains. I didn't think Anmol would want to meet me again after seeing me in those shabby clothes.
"But to my surprise he messaged me later saying, 'It was nice meeting you and let's catch up again."
After that day, the two continued meeting for a few months before they decided to give their relationship a name.
2. Find a common ground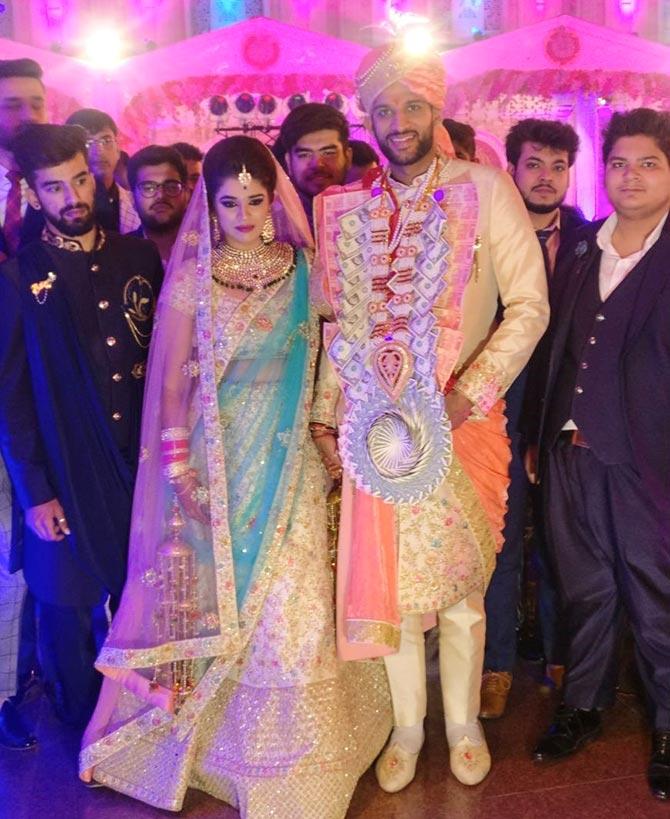 When Shriaa told her mother about Anmol, she first wanted to know what Tinder was.
"I had to explain the entire Tinder concept to my mother. She was okay with me having met Anmol on Tinder as long as we were happy.
"But his parents didn't know about it for a long time. They thought that the two had met through some common friends at a wedding.
Shriaa's parents too believe in horoscopes. So they felt that it was the right time for their daughter to get married, and it didn't take much time to convince them.
"My parents went to his (Anmol) place and spoke to his parents. They then took their time to get to know me through Anmol. Then after a month, they visited my place and agreed for the marriage."
In less than a year from the time they first swiped right on Tinder, Shriaa and Anmol were married.
"It was a lot easier for us because we come from the same family backgrounds and values. Anmol was attracted to the fact that I could easily be a part of his family.
3. Know when to unmatch
When Shriaa started out on Tinder, she didn't expect to find love. She was there to meet new people. "College was over and everyone was busy with their lives. So it was a good place to meet someone new."
"I had 40-50 matches on Tinder. But you end up getting good vibes from some people, and others just end up asking you to hook up. You eventually have to unmatch them.
4. Stay focused
"People think that Tinder is a platform on which you can hook up -- you can get all your one-night stands done right there.
"At times, I have been asked that if I didn't want to hook up then why was I on Tinder.
"Guys think that if a girl is on Tinder, she wants to get laid.
5. Be real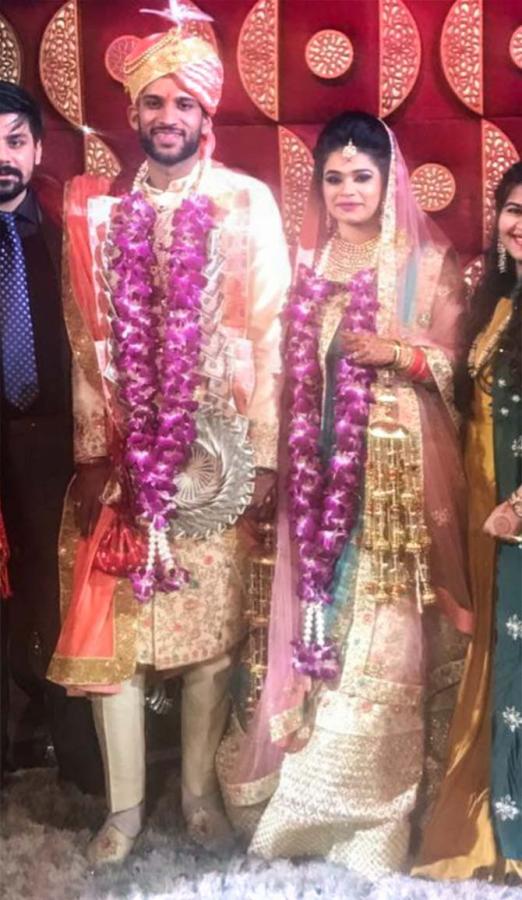 "My advice for people looking for love on Tinder is that they should keep it natural. Just portray who you are and don't put up an act.
"You need to keep your focus right on Tinder. You're not getting any marks nor is someone judging you, so don't be fake. Be real."
Talking about the unwanted attention one gets on Tinder, she adds, "If you feel that there is somebody who is bothering you, then the simple option out is to unmatch"