Jitendra Shah, assistant pastry chef at Mumbai's Sahara Star hotel, presents his recipe for a sophisticated raspberry dessert.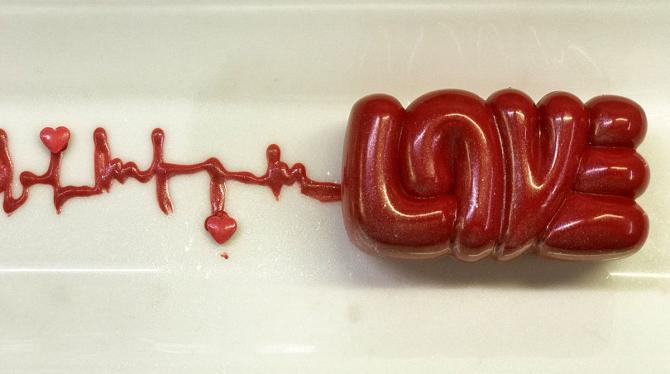 Raspberry Cremeux
Ingredients
800 gm raspberry puree, if using fresh raspberries, puree in a blender and strain through a fine-mesh sieve
240 gm castor sugar (a kind of finer sugar manufactured by top baking brands)
300 gm egg yolks
300 gm whole eggs
500 gm unsalted butter, brought to room temperature, easily available in grocery stores and online
20 gm gelatine or a gelatine substitute for vegetarians
For the glaze
150 ml water
300 gm castor sugar
300 gm liquid glucose
200 ml condensed milk
20 gm gelatine or a gelatine substitute for vegetarians
2 gm raspberry pink colour
Method
Boil 2-3 inches of water in a pot.
Pour the raspberry puree into a saucepan, which can be balanced over the first pot, and cooks like a double boiler.
Make sure no water enters the saucepan.
Once the raspberry puree is cooked, take off heat and let it cool down to 30-35°C.
Soak the gelatine in water in a small bowl and when it softens, drain and keep ready.
In another bowl, beat whole eggs, egg yolks and castor sugar with a whisk.
Add the cooled raspberry puree to the egg mixture.
Whisk continuously.
Add the butter and slowly blend the mixture with a hand blender.
Once the mixture has a smooth and creamy texture, add the gelatine and pour into a funky mould.
For Valentine's day festivities opt for a heart-shaped mould or a LOVE mould (both easily available online) and place it in the refrigerator to set for more than 1-2 hours.
For the glaze boil the water in a saucepan.
Add the castor sugar and liquid glucose. Once the sugar has melted, add the condensed milk slowly.
Add the colour and mix well.
Soak the gelatine in water and when it softens, drain and add to the glaze mixture.
Once the raspberry mixture sets, unmould and glaze properly.
Serve chilled.