These crispy pita chips are perfect as an appetiser or a tea-time snack. Check out Bethica Das's recipe.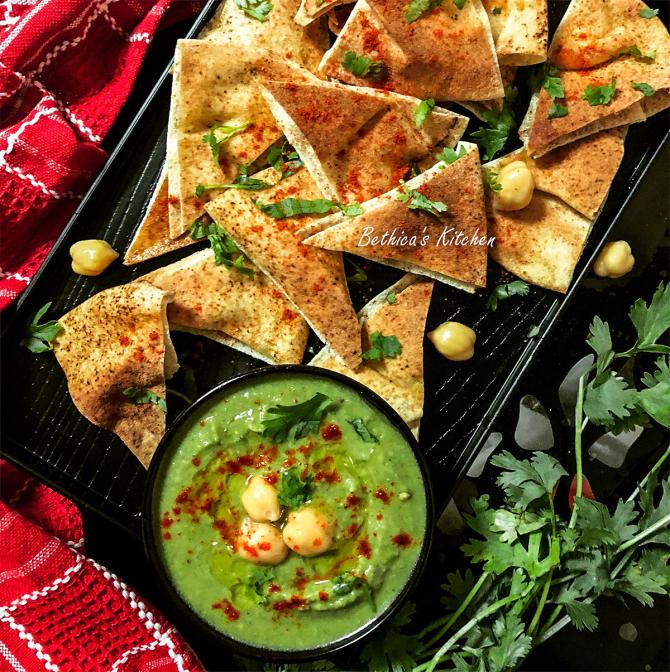 Ingredients
3 leftover pita bread
2 tbsp olive oil
Hummus/dip/chutney/salsa to serve
Method
Cut each pita bread into 8 triangles.
Place them on a greased baking tray.
Brush each triangle pieces with olive oil.
Grill for 4-5 minutes or till they turn crisp. Serve as an appetiser or snack with hummus, any dip, chutney or salsa.
Note Any leftover chips can be added to your salad or soup for an interesting fusion food.
Grilling the pita bread is much simpler and easier than baking it.
They can also replace papad and can be relished as an accompaniment with your sambar/rasam rice or dal chawal.