Succulent, restaurant-style Achari Chicken Tikka by Chef Ajay Thakur, corporate chef at the restro-bar chain Hitchki, is made with pureed mango pickle and basted with melted butter.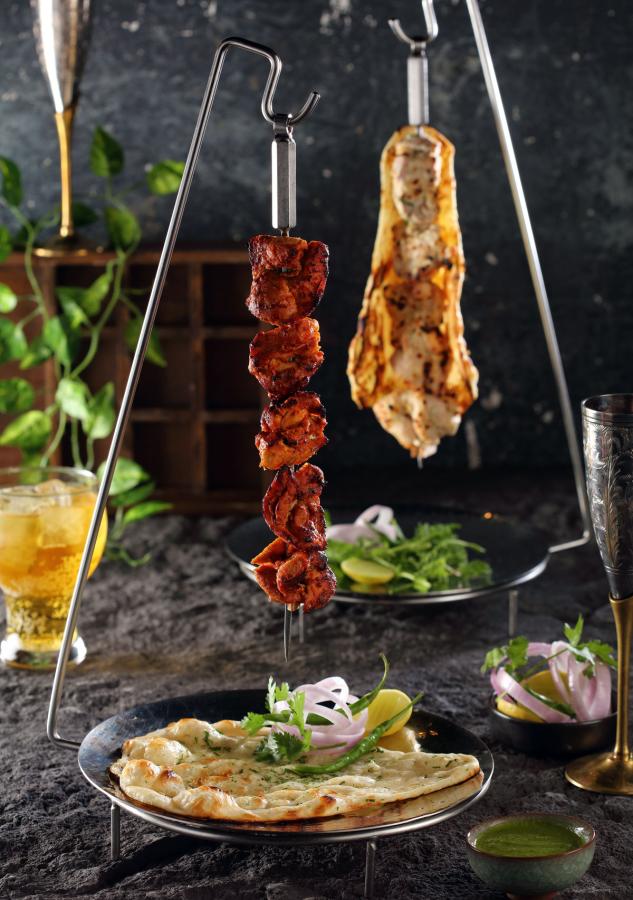 Achari Chicken Tikka
Serving: 1 portion
Ingredients
150 gm chicken legs, boneless
30 gm hung curd
5 gm Kashmiri chilly powder
10 gm mustard oil
15 gm ginger-garlic paste
Salt to taste
3 gm dhania or coriander powder
3 gm jeera or cumin powder
20 gm mango pickle, pureed
20 gm butter, melted
Oil for greasing the baking tray
Green chutney, to serve
Onion slices, to serve
Lemon wedges, to serve
Method
Cut the chicken into medium-sized pieces.
Preheat the oven to 250°C. Grease a baking tray.
To make the marinade
In a bowl, combine the hung curd, chilly powder, mustard oil, coriander powder, jeera powder and mango pickle puree.
Add the salt and mix well.
Add the chicken pieces to the marinade and let it rest for 20 minutes.
Place the marinated chicken on the baking tray and cook it in the oven for 15 minutes or until done.
Once the chicken is cooked, baste it with melted butter and serve warm in a plate or on skewers along with green chutney, sliced onions and lemon wedges.