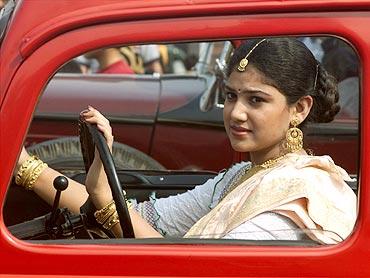 Do you think its advisable for the fairer sex to travel alone within the country? We ask readers to share their experiences and advice.
We recently brought you an account of a few intrepid young Indian women who have travelled the length and breadth of the country alone.
Now, ladies, we want to hear of your journey experiences within India.
Have you ever made a go of it alone? What was it like?
Were you at any point intimidated or amused by the behaviour of fellow travellers?
Do you think it's safe for ladies to undertake journeys alone with a few precautions in mind and if so, what are those precautions?
Any interesting travel stories and anecdotes to share in this regard?
We want to hear all about it, so write in to getahead@rediff.co.in (subject line: 'When I travelled India alone') and send along a photograph too, if possible -- we'll publish the most interesting entries right here.
Photograph: Jayanta Shaw/Reuters