We'd asked you, dear readers, to tell us how you are dealing with the ban on use of plastic.
THANK YOU for the responses.

Here are some of the best ones we received from you.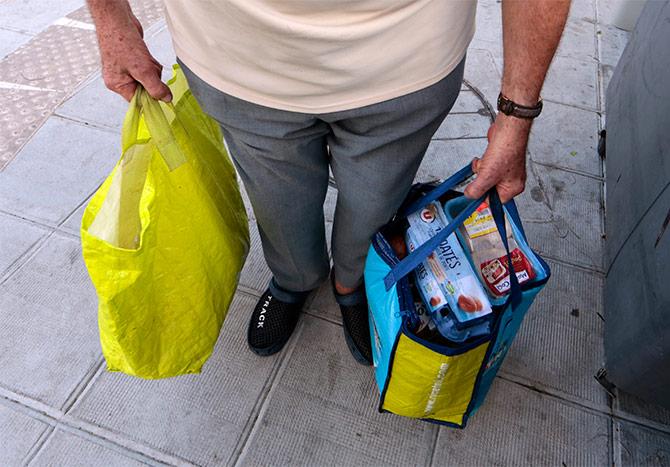 Photograph: Eric Gaillard/Reuters
Sajjad Ali Pagarkar shared his experience:
Thank you for allowing us to write our views on plastic.
1. I am trying to ensure that cotton bags are always placed in my scooter and car
2. I will buy curd using the steel tiffin boxes and steel utensils. Milk can be purchased using steel cans or glass bottles.
3. I bought mutton taking a plastic container along (good quality plastic grade 7). I bought the vegetables and fruits and placed them all in my cotton bag.
My challenge is to find out an alternative for wet and dry garbage; especially for wet garbage.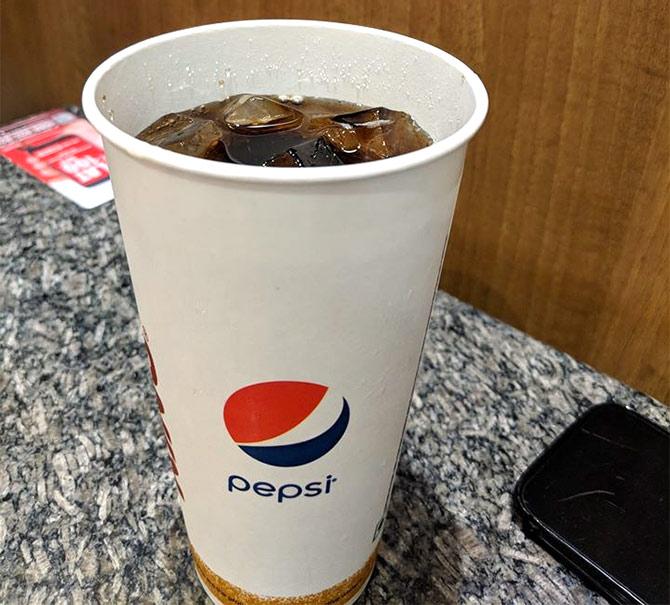 Photograph: Kind courtesy Hari Prasad Sridhar
Hari Prasad Sridhar shared this photograph, above and wrote:
"I was at Burger King today. Ordered some food and a drink.
"I was not provided any straw nor any plastic cup lid.
"Maharashtra has now banned plastics, apparently completely. Way to go!" he shared.
---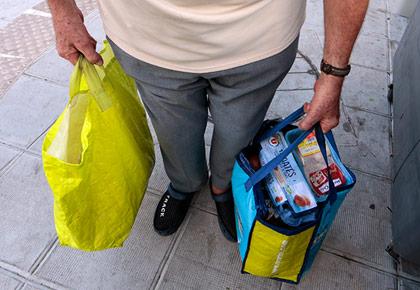 Dear Readers, have you been able to completely get rid of plastic from your daily routine?
Tell us about your interesting ways and methods to deal with the plastic plan.
You can also share photographs of how you support the plastic ban. Your views and suggestions can be helpful for other readers too.
E-mail your stories, experiences and challenges you are facing to getahead@rediff.co.in (subject: I Support Plastic Ban) along with your NAME, AGE and LOCATION, if possible. We'll feature the best responses on Rediff.com