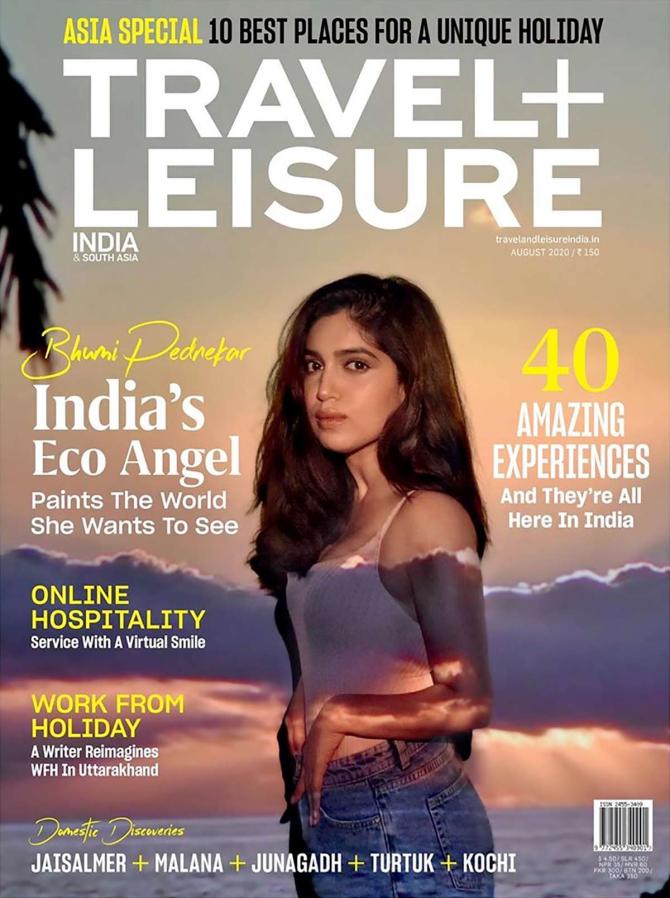 Bhumi Pednekar is on the cover of Travel and Leisure magazine's digital cover.
The actor looks radiant in the magazine's cover shot using projection photography at home.
'India's eco angel,' the August issue describes its cover star who is wearing a tank top and denims posing against a backdrop of orange-pink skyline.
'Actor and climate warrior Bhumi Pednekar graces our first projection photography cover and offers tips to travel more responsibly,' the magazine wrote on its Instagram.
The cover is conceptualised and photographed by Laksheta Modgil, Bhaktee Modgil and Nimisha Tiwari.
In two other pictures shot at Bhumi's home, she's wearing a plunging top and sporting a cute hat against a rose tinged sky giving us travel goals.
Check them out below!