Remember those scenes in Zindagi Na Milegi Dobara where Abhay Deol, Farhan Akhtar and Hrithik Roshan run ahead of rampaging bulls in Pamplona?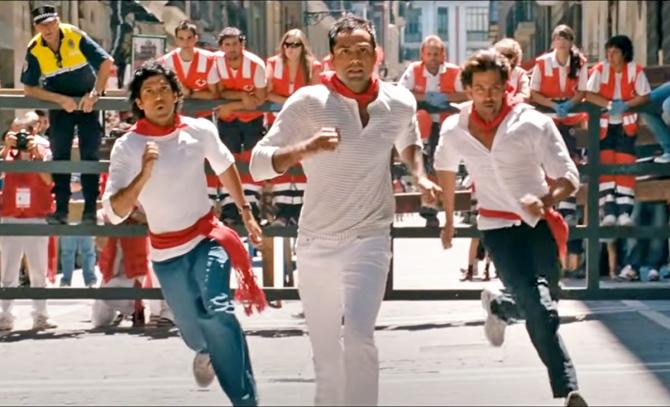 The Running of the Bulls fest -- the Festival of San Fermín -- resumed in Pamplona, Navarre, Spain on July 6, 2022, for the first time in two years since the pandemic interrupted lives.
The festival, which was first celebrated in 1400 AD, honours the memory of Fermin, a 3rd century Pamplona bishop who was martyred for his beliefs and dragged through the streets in front of bulls.
The week of festivities, which ends on July 14, sees chupinazo or fireworks and world-famous encierro or running of the bulls and ends with the singing of Pamploneses, Viva San Fermín, Gora San Fermín or People of Pamplona, Long Live Saint Fermín.
Glimpses from Day 1 of the fiesta: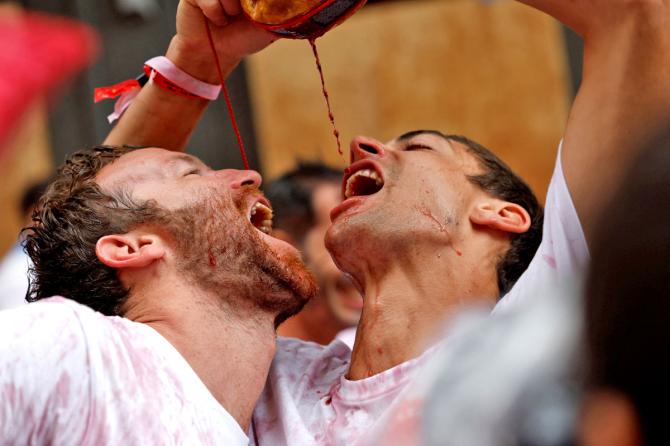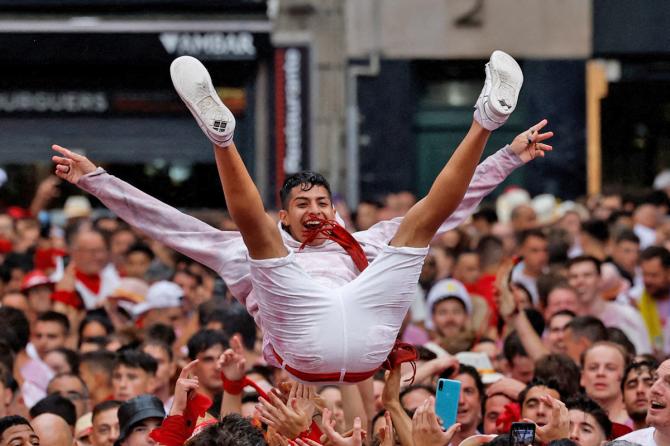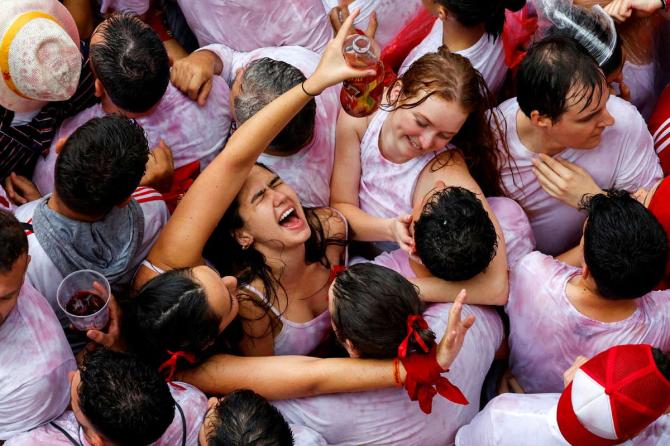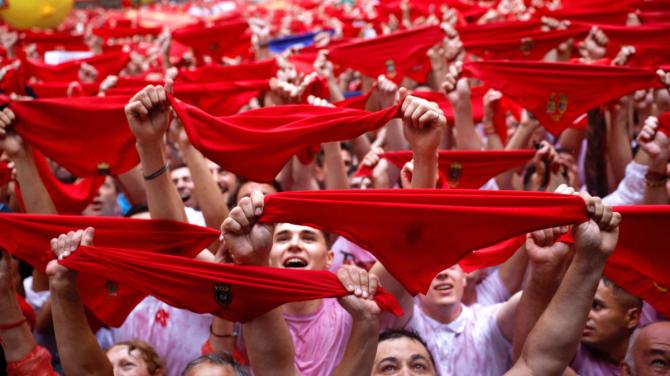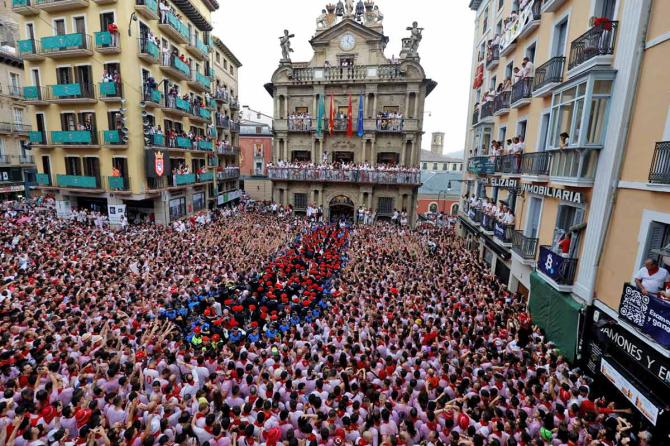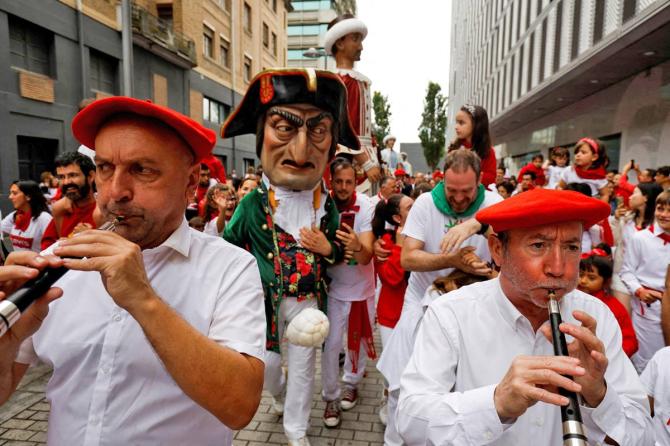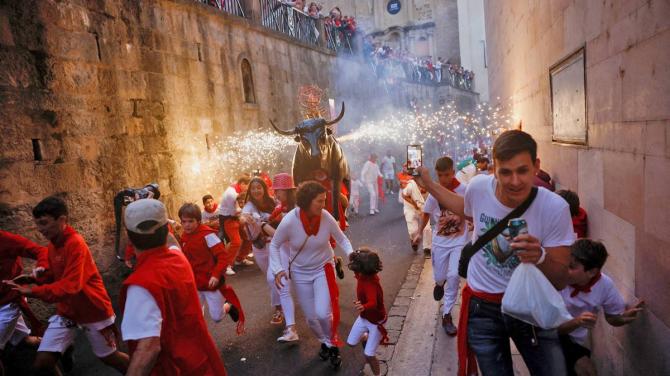 Photographs curated by Manisha Kotian/Rediff.com
Feature Presentation: Ashish Narsale/Rediff.com