Come stretch your body and your imagination.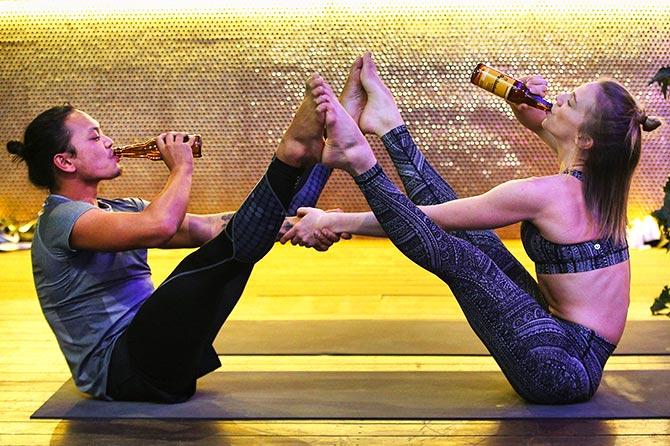 Photograph: Michael Dodge/Getty Images
Trust the Germans to come up with Beer Yoga. And trust beer lovers all over the world to follow suit.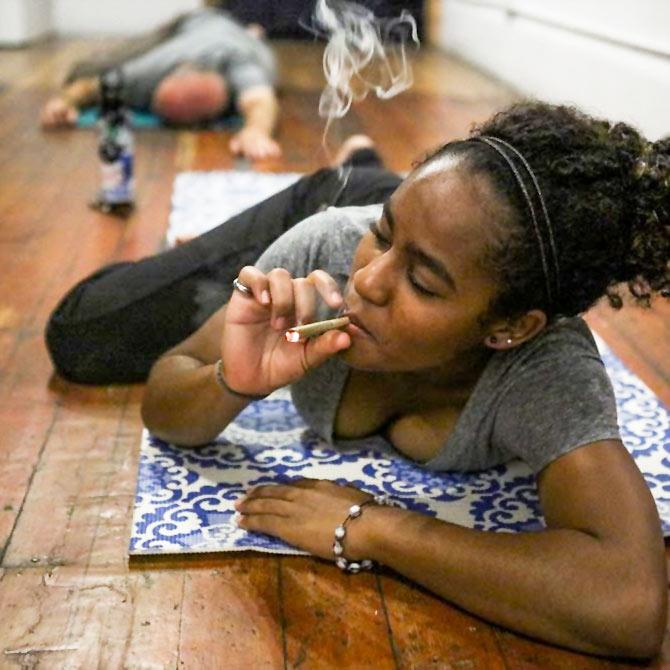 Photograph: @ganjayoga/Instagram
Beer Yoga too tame? Try Ganja Yoga. But preferably in a place where cannabis is legal.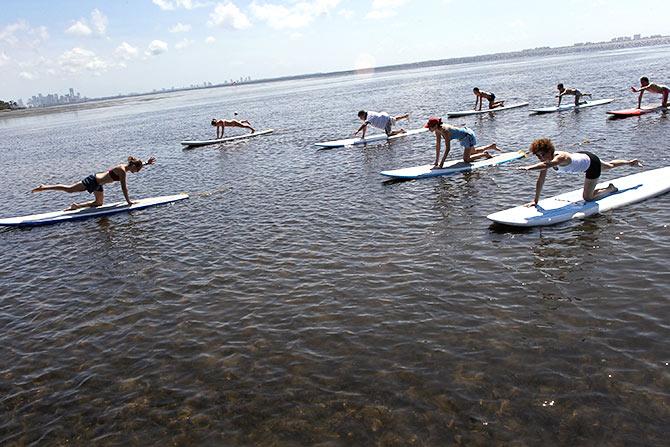 Photograph: Joe Raedle/Getty Images
Paddleboard Yoga -- the scenic route to a beach body.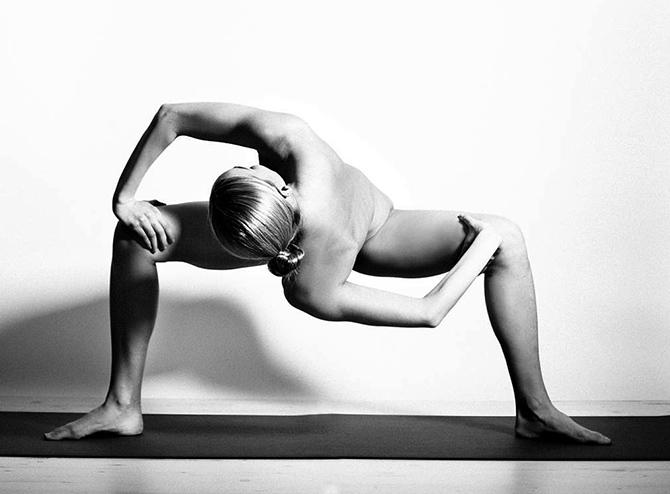 Photograph: @nude_yogagirl/Instagram
Welcome to Nude Yoga. Check all your issues at the door.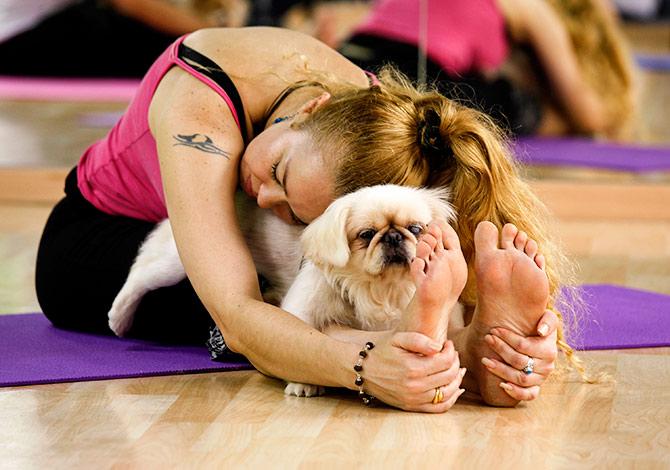 Photograph: Bobby Yip/Reuters
Dog Yoga or 'Doga' -- it gives the downward facing dog whole new spin.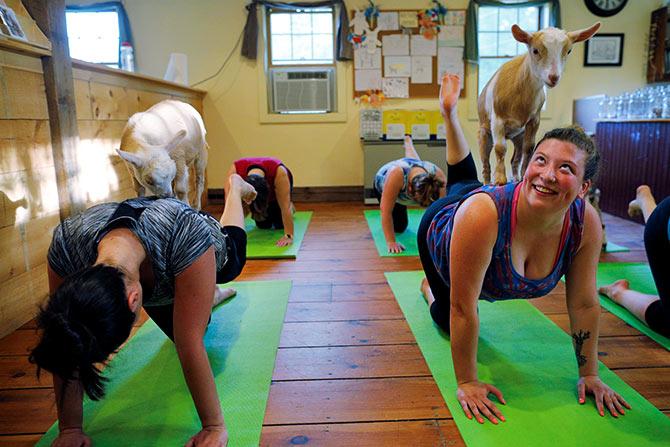 Photograph: Brian Snyder/Reuters
Believe it or not, there are waiting lists full of people wanting to try Goat Yoga in American farms.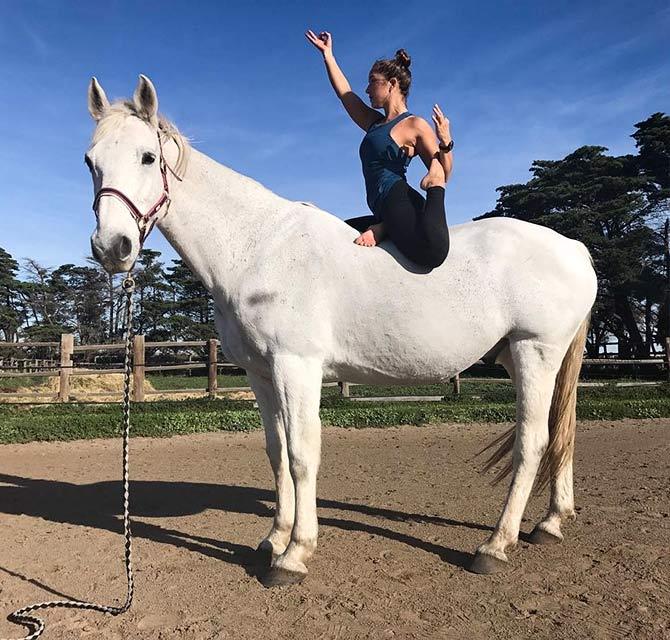 Photograph: @radiantsolyoga/Instagram
And then there is Horse Yoga. Enough said!