Bogged down by social distancing?
Lethargy is no excuse.
Get up, turn to the Internet and exercise those muscles, says Amrita Singh.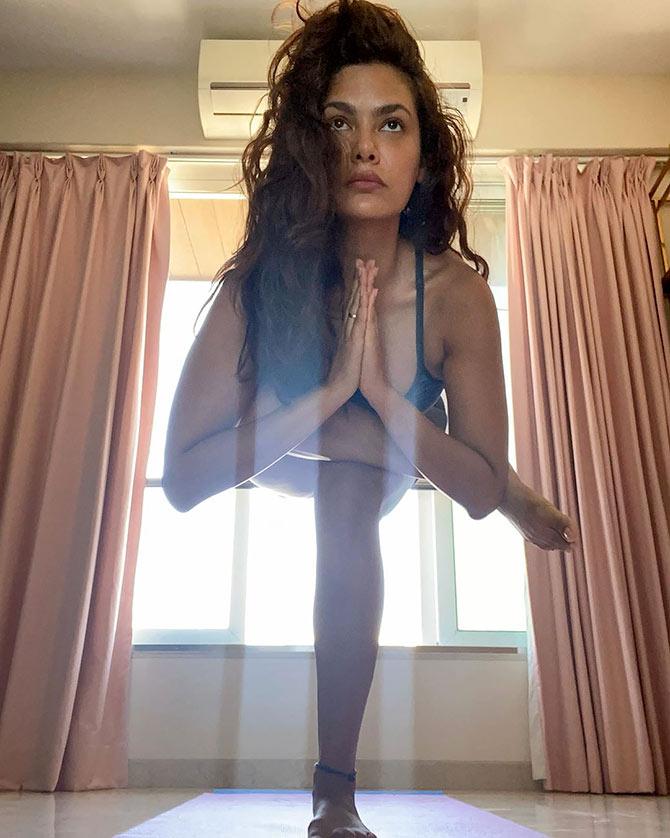 Like everything else, the fitness industry, too, has been hit by the coronavirus.
Gyms are closed and while for some this might seem like the most legitimate reason to skip the exercise regime, the sedentary lifestyle resulting from forced social isolation will begin to get to us.
Thankfully, there is technology to the rescue.
Many fitness centres and trainers have put themselves out on free platforms such as YouTube, allowing people from all over the world to follow their workout regimes and stay fit.
Here are some of the best workouts and health tips that are easy to follow and keep up with in these challenging times.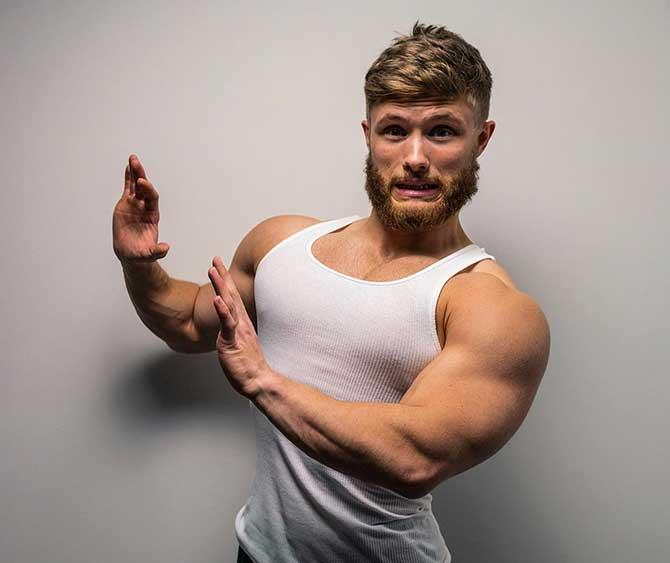 Jeff Nippard
This Canadian professional bodybuilder is an internationally qualified powerlifter with a degree in biochemistry.
His videos are both informative and easy to follow.
He makes it a point to inform his followers why he is giving the nutrition tips that he is and why he wants them to follow a particular exercise.
Nippard has been training for 12 years, and has 1.86 million subscribers on YouTube and 14.1K followers on Twitter.
A few days ago, Nippard uploaded a video that specifically addresses dietary and exercise adjustments that one can make while stranded at home.
For all those who are afraid of losing muscle mass, this video is beneficial.
Nippard spends the first five to seven minutes on busting myths about muscle loss while equipping you with tips to keep your protein intake high and muscles lean.
He then moves on to training while explaining the kind of mixed workouts one must do, focusing both on the body as a whole and on individual body parts.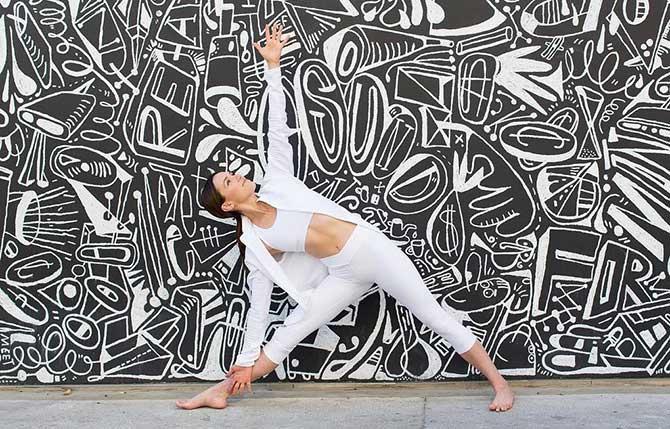 Yoga with Adriene
This YouTube channel has been active since August 2012 and helps teach yoga to about 6.26 million subscribers.
Crisp, under 30-minute videos offer simple at-home meditation and yoga lessons to fight stress and anxiety and keep oneself fit.
The channel's 'Yoga for Beginners' and 'Foundations of Yoga' videos are great for those starting out.
There are also videos that focus on problems such as vertigo, back pain, PMS, cramps and trauma.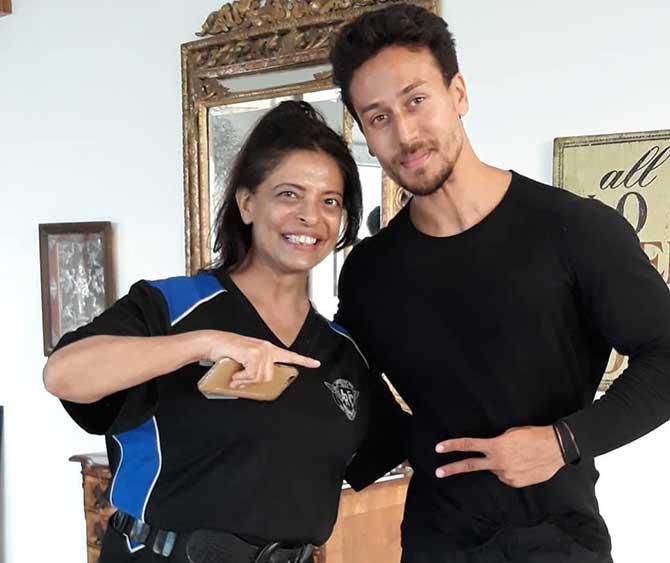 Walking at home
According to Mumbai-based celebrity fitness trainer Leena Mogre, the time being spent at home should be used to recuperate and rejuvenate.
"People who work out regularly often forget to take adequate breaks for their muscles to recover from the stress of exercise. So, even lighter exercises at home will prove to be beneficial at this point," she says.
Mogre, who is the director of Leena Mogre Fitness, recommends following the channel 'Walk at Home by Leslie Sansone' on Youtube.
The channel has 1.57 million subscribers and the videos are largely focused on walking routines that don't really require you to move but to walk on the spot.
As you walk, Sansone encourages you to twist, squat, lunge, jump between the on-the-spot walking session to boost the intensity of the workout which can be anywhere between five and 30 minutes long.
Sansone is an animated personality and manages to keep you engaged as you do various zumba-like exercises while walking on the spot.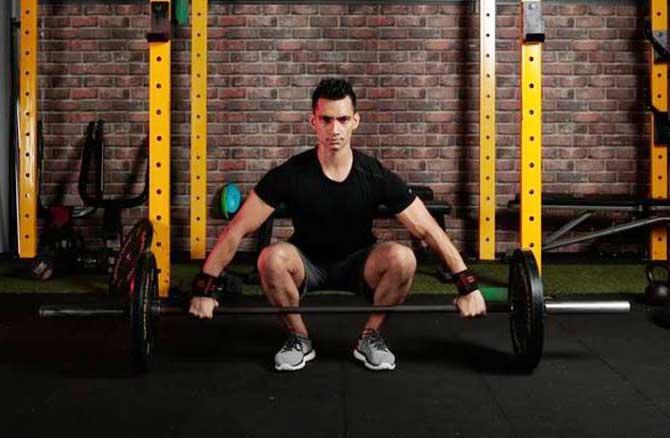 Cult.live
Cure.fit, the Bengaluru-headquartered fitness venture founded by basketball player Rishabh Telang in 2015, has managed to get many gym-averse people to start exercising.
Besides the gym, it offers boxing, dance fitness, strength and conditioning, and two celebrity-patented workouts: HRX (by Hrithik Roshan) and Prowl (by Tiger Shroff).
Since gyms have been asked to close, Cult has introduced Cult.live, an online schedule of workout sessions that anyone can join, even without an existing Cult membership.
It offers yoga, cardio and various 30- to 45-minute-long strength-building exercises.
All you need to do is download the Cure.fit app, which comes equipped with an energy meter that detects your movement through your phone's camera.
(Cult claims this camera access does not allow it to see the user.)
The user can accumulate energy points and compete with the hundreds of people who might also be participating in these sessions from within their homes.
Towards the end of the session, you are assigned a rank, encouraging a better performance the next time you sign up for one of its at-home sessions.
A lower-leg workout video that I exercised to had three trainers, one of whom was for beginners.
It is recommended that you choose your trainer based on your fitness level.
The live sessions are well-crafted and are bound to make you feel the burn.
For those looking for light-intensity workouts, there are live yoga and dance fitness sessions.
Luke Coutinho
Mumbai-based lifestyle coach Luke Coutinho is popular on Instagram for his simple at-home remedies and tips.
For this exceptional period, when people are working from home, he suggests doing body-weight exercises like squats, push-ups and planks along with wholesome exercises like the surya namaskar, a yoga exercise that incorporates 12 asanas.
"There is something for everyone in this department of exercise. You can even do pranayama if you're not feeling well. But it's important to keep doing something," he says.
He suggests making judicious use of the Internet while focussing on nutrition to keep energy levels up.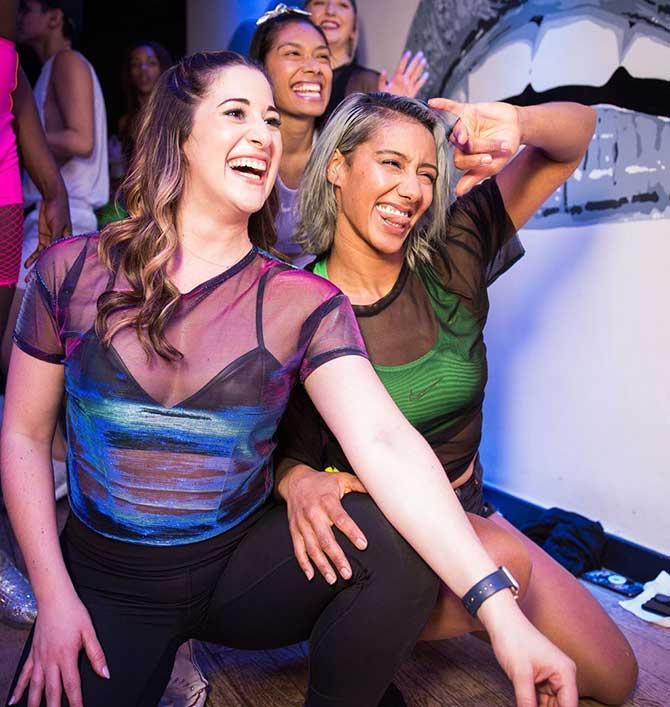 305 Fitness
A cardio-based dance class with studios spread across the United States: New York, Washington DC, Boston...
The chain of studios has always put up short dance videos on its YouTube channel, which has 17.8K subscribers.
Now, with people's movements being heavily restricted, full-length videos of the dance sessions are also being uploaded every day.
You can set a reminder while signing up for a session that interests you, and join the live class at the given time, all on YouTube.
Hip hop, reggae, pop and EDM are some of the genres you can groove to while burning away those calories.
The in-class studio sessions are accompanied with a live DJ, so you can expect some great music for your cardio workout.
Since she too is in quarantine, Sadie Kurzban, founder of 305 Fitness, plans to give her video-recording space a studio-like look.
Eat healthy, and better
Home-cooked meals such as khichdi are light and easy to digest, and are also a great source of energy.
Stock up on nuts such as almonds and walnuts as they have a long shelf life and are a good, healthy snack.
For those who have decided to turn vegetarian during this period, lentils and chickpeas are essential sources of protein and must be included in the daily diet.
Avoid eating uncooked food.
Drink lemon and ginger tea; they help boost immunity.
Opt for fruit and vegetables containing vitamins A, C and E. These are high in antioxidants.