Most people have made plans to travel over the long Independence Day weekend.
What about you?
Planned something exciting for the I-Day weekend?
No? Fret not! Rediff.com's Anita Aikara is here!
Meaningful things you can do over the long weekend without burning a hole in your pocket.
1. Catch up on sleep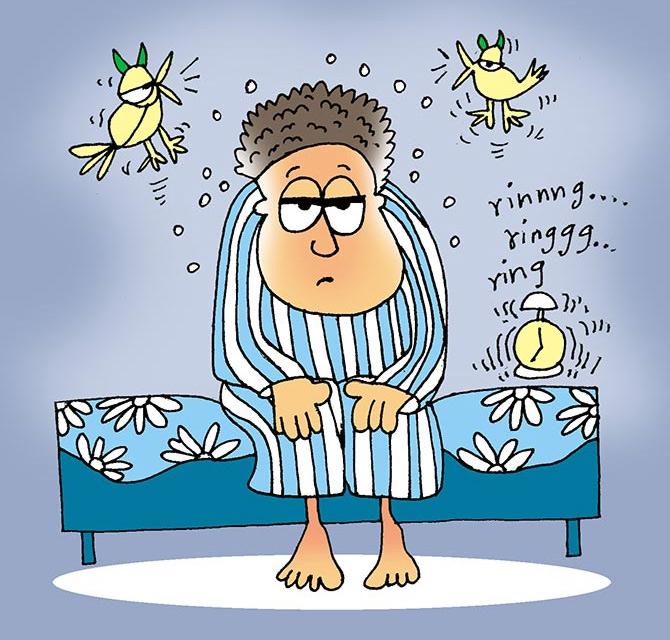 IMAGE: Sleep like there is no tomorrow. Illustration: Uttam Ghosh/Rediff.com
Because no holiday can be complete without sleep.
Miss those summer vacations we enjoyed as children when we could sleep till 10 am.
No stress about making it to work on time.
No need to switch off that annoying alarm clock.
Here's your chance to get all those stolen minutes of sleep you have missed out on during the week.
Trust us, you won't regret it.
2. Plan a movie marathon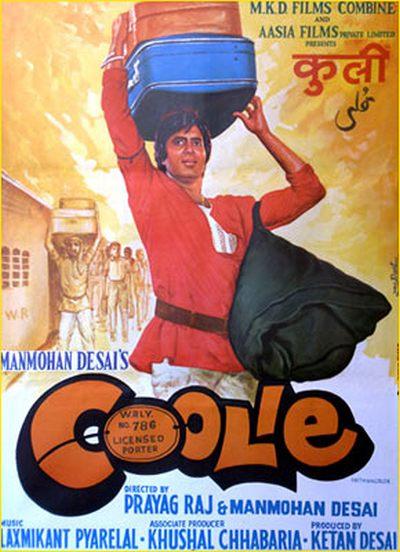 IMAGE: You can watch back-to-back movies of your favourite Bollywood star. Photograph: A movie poster of Coolie, starring youknowwho.
Given the rains, it won't be a surprise that you may be stuck at home during the I-Day weekend.
So plan wisely. Invite friends over for a movie marathon -- it could start with a lazy weekend brunch, then snacks and go on post dinner.
The best way to plan a movie marathon is list a theme and then stick to it.
You can choose:
Horror
Comedy
Action
Adventure
Sci-fi
Bollywood
Classics
A movie marathon means you watch at least three movies in a day.
Make sure you stock up on plenty of food, so that you can take long breaks post every movie.
Pizza, burgers, chips and popcorn definitely need to be in the house.
Or you could binge watch a television show you have missed out on -- maybe, the latest season of Game of Thrones or House of Cards.
3. Visit grandparents or school friends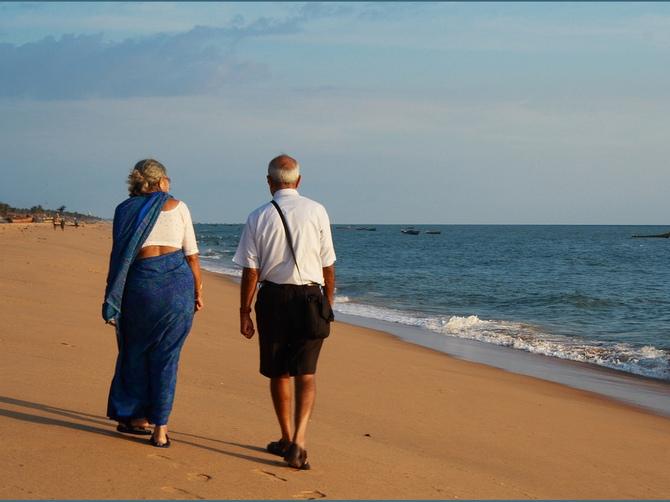 IMAGE: Parents and grandparents would love your company over the weekend. Photograph: Kind courtesy Nagesh Jayaraman/Creative Commons
You don't need an excuse to visit someone special.
If you are too busy at work to meet folks you adore, this is your chance.
Just go meet your grandparents and parents.
There's nothing like home, no joy greater than hugging your mom/dad and no food tastier than ghar ka khanna.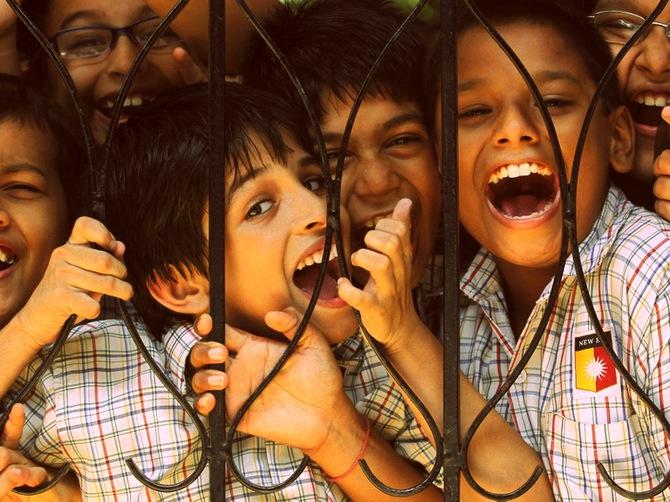 IMAGE: We all had best friends growing up. Still in touch with them? Photograph: Danish Siddiqui/Reuters
You can also meet a long forgotten childhood friend and rekindle some special memories.
And for those of you who have no one interesting in the city to visit, you can always cheer up children at an orphanage or senior citizens at an old age home.
Ek jadoo ki jhappi de daal aur baat katham.
4. Cook something special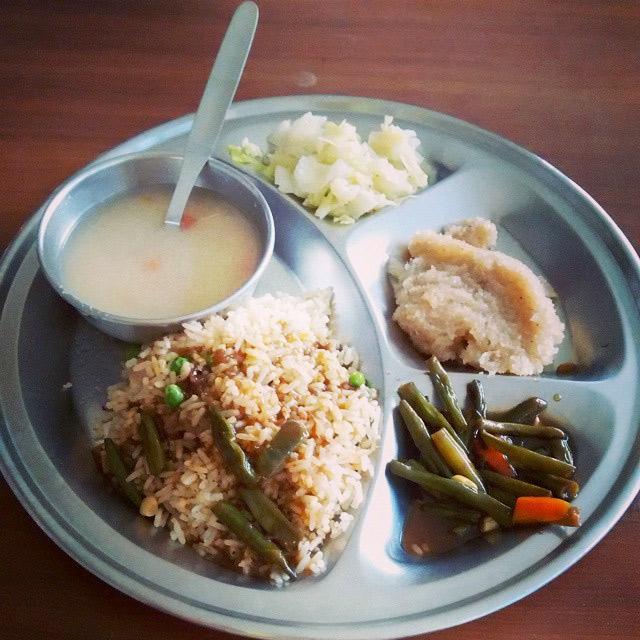 IMAGE: Ditch restaurant food and try some home-cooked, healthy treats. Photograph: Anita Aikara/Rediff.com
Think about all the delicious food you can cook over the weekend.
You can spice up your romantic life with a bowl of warm stew or soup.
The weekend is a great time to bake. We suggest you start small by baking cookies. A chocolate cookie is always a safe bet, and you can't go wrong with chocolate.
For folks who don't plan to kick start their weekend sweating it out in the kitchen, you always have the option of making a simple French toast for breakfast.
Try it out and tell us how you fared.
5. Give a thought to that fitness plan you have been itching to try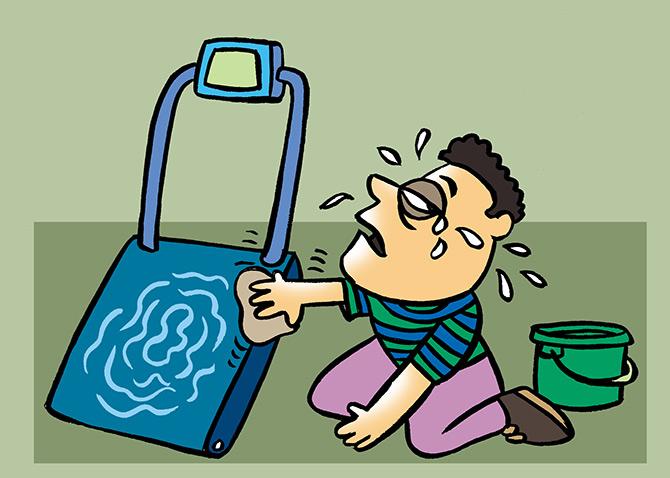 IMAGE: Stop using the treadmill as a clothes rack. Start using it. Illustration: Uttam Ghosh/Rediff.com
Do you have an alarm for 6 am to workout, but end up switching it off because you're too lazy to wake up that early?
No worries. The long weekend will give you plenty of time to catch up on your fitness.
If you are not the early morning sorts, you always have the option of waking up later and working out.
Go to the gym, jog, run or just walk. You have all the time in the world to concentrate on your fitness as you don't have a train or bus to catch.
6. Go museum hopping or take your kids to the park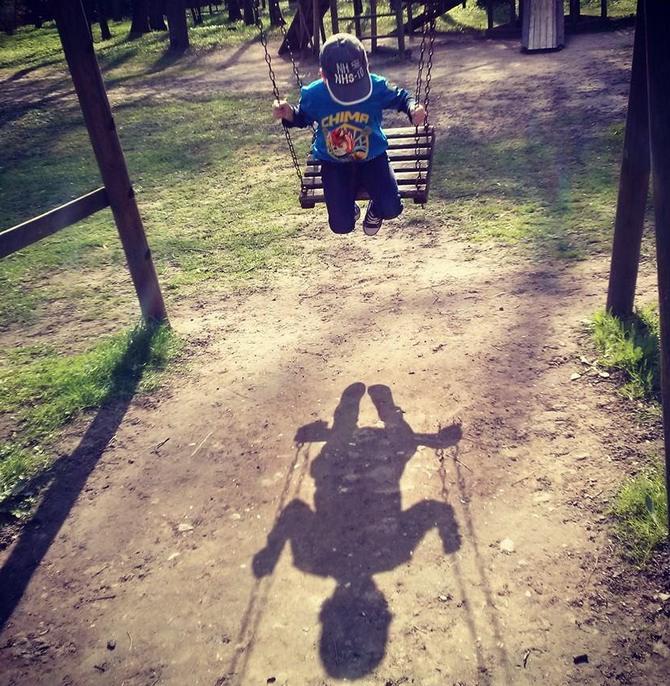 IMAGE: Take a trip down memory lane and revisit your childhood with your children. Photograph: Kind courtesy Mindaugas Danys/Creative Commons
Given the appeal malls have, do you think kids the next generation will know what a museum or park is? We doubt it!
It's time you visit a museum and get exposed to a new side of your city. Every museum has a beautiful story to tell.
If you are a parent, ditch the mall and take your children to a park. Give them a chance to breathe unpolluted air.
If you live in one of our metros, you can go museum hopping. You and your kids will love it.
7. Sow a seed, plant a life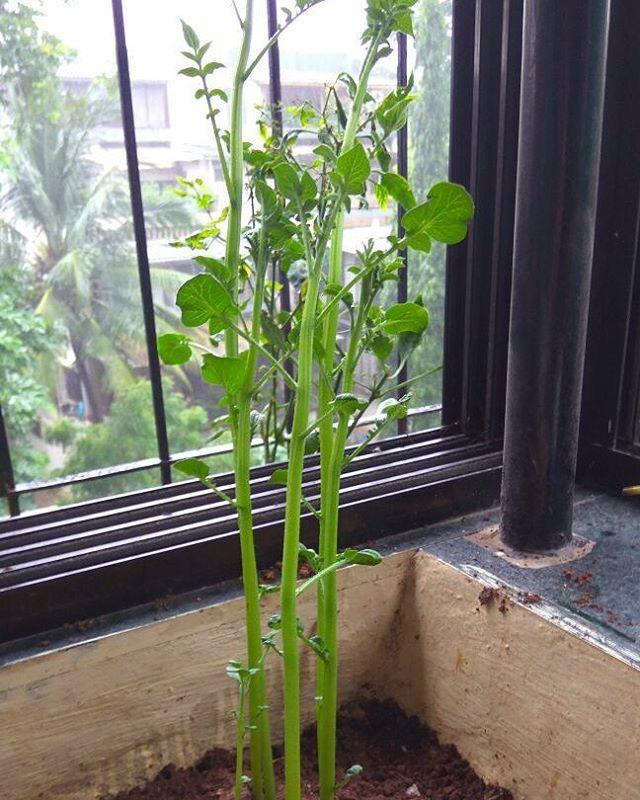 IMAGE: There's something soothing about gardening. Photograph: Anita Aikara/Rediff.com
You don't discover the joys of gardening until you get your hands dirty.
People think you need a big terrace flat or balcony to raise plants in the city. Not true.
You can start planting money plants at home.
These plants don't need a lot of sunlight. Have a spare glass bottle? Great! Clean it and it can serve as a pot for your plant. You can always buy acrylic paints and paint the bottle in a beautiful shade.
You can also grow vegetables at home. A ginger plant doesn't require a lot of space. Herbs like mint, thyme, basil, chive can be easily grown too.
All you need is the inclination. There are plenty of videos online to help.
8. Read a book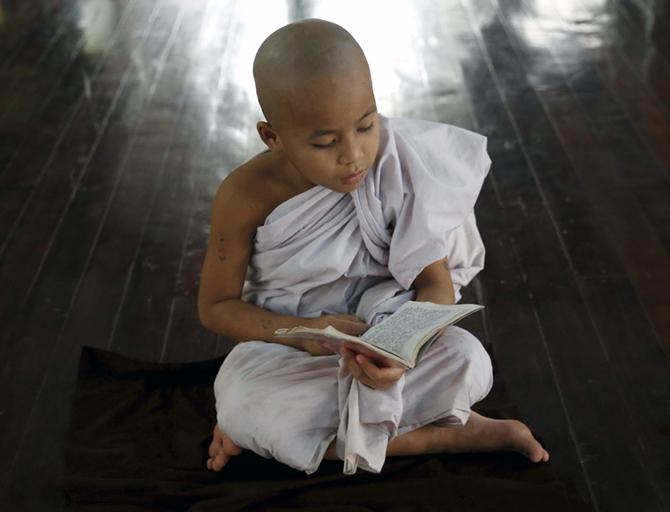 IMAGE: Pick a book you haven't read yet. Photograph: Olivia Harris/Reuters
The long weekend gives you the perfect excuse to curl up on the sofa with a page-turner.
Need help choosing a book to read. We could help you out.
Take your pick:
Harry Potter and the Cursed Child.
Jaya: An Illustrated Retelling of the Mahabharata.
Yann Martel's fourth novel, The High Mountains of Portugal.
Chronicles of a Corpse Bearer by Cyrus Mistry.
The Illicit Happiness of Others by Manu Joseph.
The Lost Flamingoes of Bombay by Siddharth Dhanvant Shanghvi.
9. Play cricket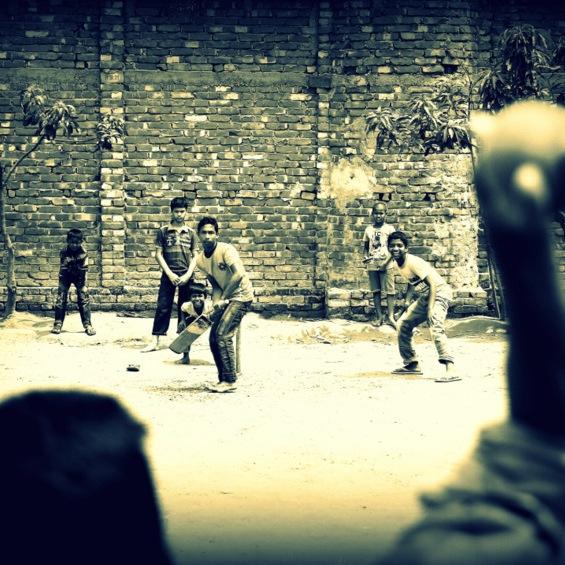 IMAGE: Rain or sunshine there was nothing that could stop you from playing cricket as a child. Photograph: Scott Barbour/Getty Images
Remember the cricket you played with your buddies growing up.
Yelling and screaming your lungs out every time someone was out.
Running away when a six you had hit had crashed a window nearby.
Hey, there is a lot of fun trying to see if you can still scamper around playing the lovely game of cricket.
Is there something we missed and you'd like to add? Please do share your thoughts on the message board below.