Jamie Walker, Diageo Reserve brand ambassador shares his specially curated cocktail recipes.
Have a party at home and want to play bartender?
These signature cocktail recipes will make you the star of the night.
Spiced Tanqueray Cider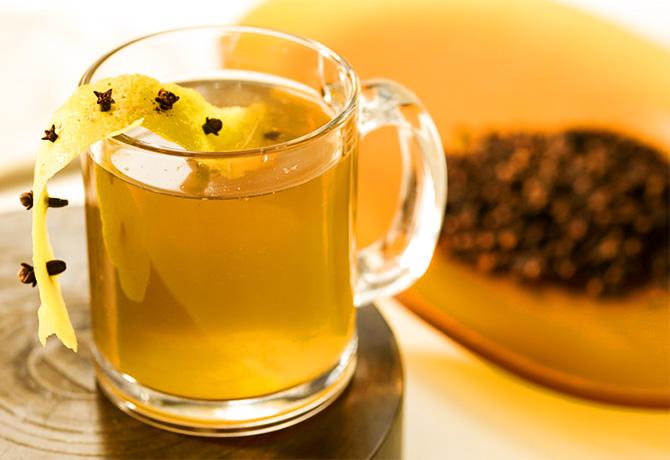 Welcome guests into your home with this cup of warm, spiced cider.
The infusion of the spices with the white wine and apple mix and citrusy notes of the Tanqueray gives you a delectable cocktail with multiple layers of flavour.
Glassware: Hi-ball glass
Ingredients
45 ml Tanqueray No 10 gin
20 ml fresh lemon juice
20 ml honey
1 piece star anise
1 piece clove
100 ml of hot white wine and apple mix
Method
Take equal measures of apple juice and white wine and heat on the stove.
Add other ingredients to a hi-ball glass.
Top with the heated wine and apple mixture.
Garnish with a twist of lemon peel and serve.
Highland Embrace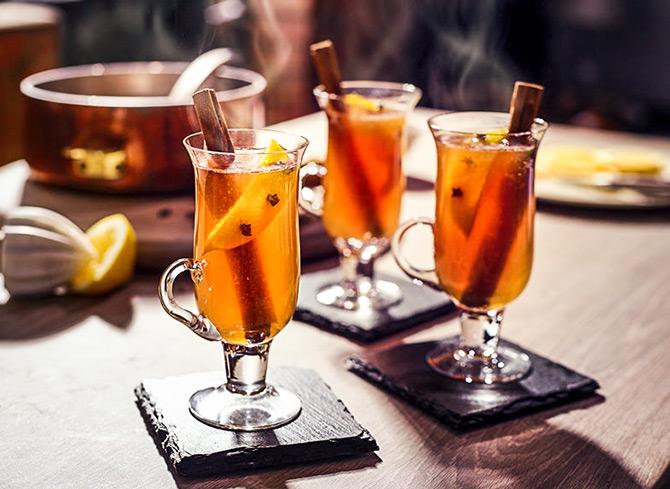 The rich, warm flavours of the singleton coupled with the zesty juices and sweet honey notes make this the perfect drink for the season.
Glassware: Mug

Ingredients
60 ml singleton whisky of Glen Ord 12-year-old
30 ml honey
20 ml freshly squeezed lemon juice
20 ml freshly squeezed orange juice
1 piece star anise
100 ml boiling water
Method
Add all ingredients into a coffee mug.
Top with the boiling water.
Stir the mixture together and serve.
Garnish with a wedge of fresh citrus
From London with Love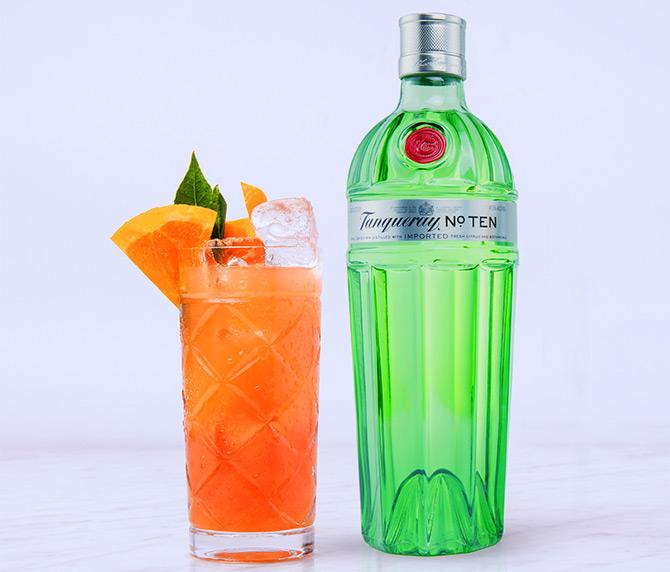 A perfect balance of sweet and sour with Tanqueray as the backbone, this is a drink that Jamie has been creating for over a decade!
The smooth sherbety flavours of the gin, married to the freshness of the passionfruit and lime juice makes this the perfect cocktail for an evening spent at home with your partner.
Glassware: Julep cup

Ingredients
60 ml Tanqueray London dry gin
20 ml passionfruit pulp
20 ml grenadine
10 ml fresh lime juice
10 mint leaves
Method
Add all ingredients to shaker and shake hard.
Strain over crushed ice in a julep cup.
Garnish with fresh mint and serve.
All photographs: Diageo Reserve