From Lohri to Magh Bihu and Pongal, any winter harvest festival is incomplete without them.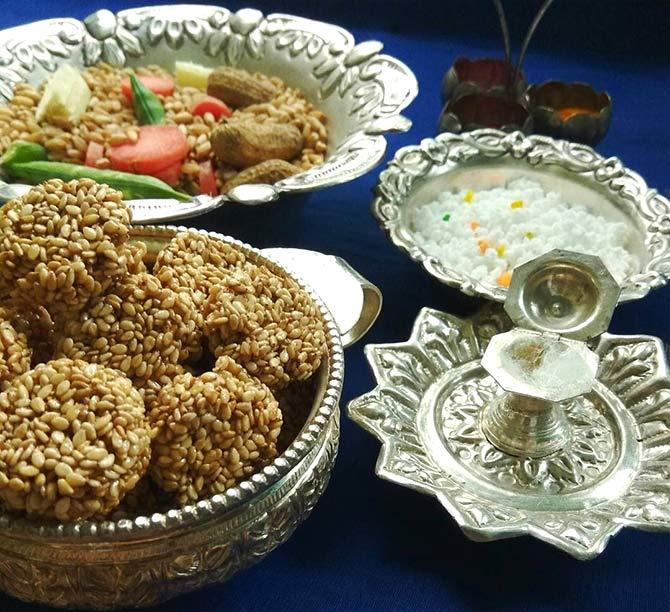 The combination of til (sesame seeds) and gud (jaggery) are essential to Makar Sankranti celebrations. While Maharashtra celebrates with Tilgul laddoss, the combination pops up as chiki, gajak and more across India.
Interestingly, the Assamese make Til Pitha out of the combination to celebrate Magh Bihu.
Don't miss: How to make til ladoos and chiki
Photograph: @shradhamadurwar/Instagram.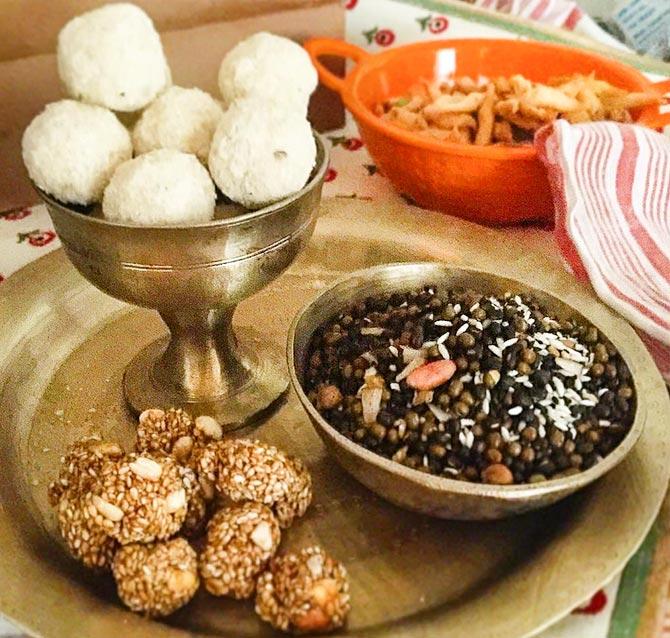 Magh Bihu is also known as Bhogali Bihu (literally the Bihu of eating and enjoyment).
Bihu sweets include (centre) narikol laru (coconut sweet), and sesame sweets.
Photograph: @nanditambarua/Instagram.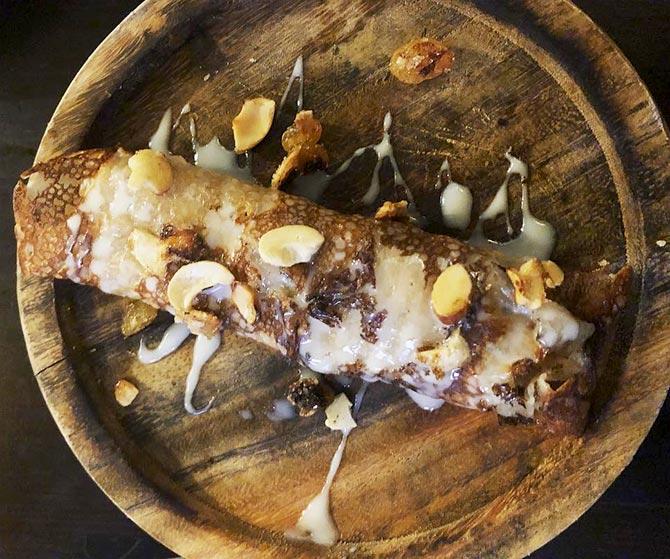 In Bengal and other parts of the eastern belt where Makar Sankranti is marked as Poush Sankranti, patishapta -- traditionally rice flour crepes stuffed with a coconut and jaggery mix -- is a must have.
Here's how you can make patishapta.
Photograph: @ocktailsbeforecake/Instagram.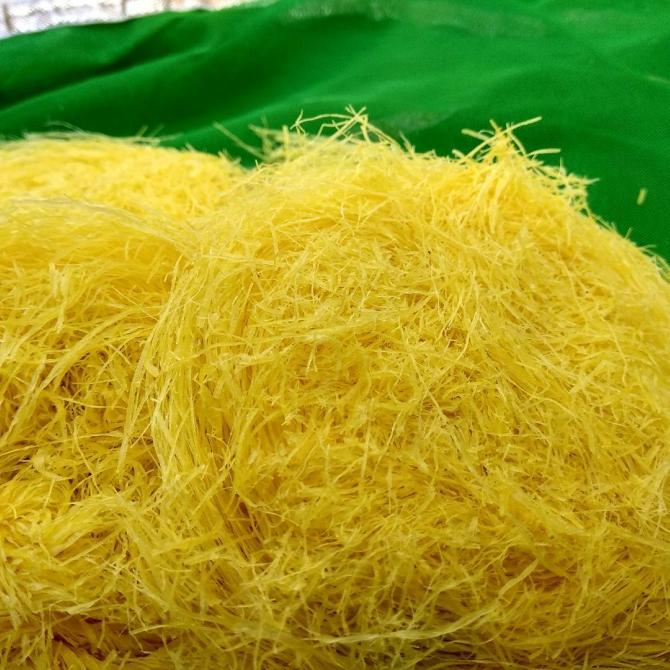 The Rajasthanis can't do without their Phini on Makar Sankranti.
Photograph: @fervour.hunt/Instagram.
Down south, in Andhra Pradesh, Appalu (sweet crispy rice and wheat cakes), which is also a combination of rice, jaggery and sesame, is popular.
Photograph: @mycravesandraves/Instagram.
Sankranti celebrations in the east are also not complete without a variety of pithe -- like ranga alur puli pithe! Ranga alur puli pithe is made with sweet potatoes, flour and a coconut filling. The dumplings are deep fried and then dunked in a sugar syrup.
Photograph: @myfridayfoodswings/Instagram.