We'd asked you, dear readers, to send us a photograph of you and your mother and tell us what she means to you.
Here are some interesting responses we received from you.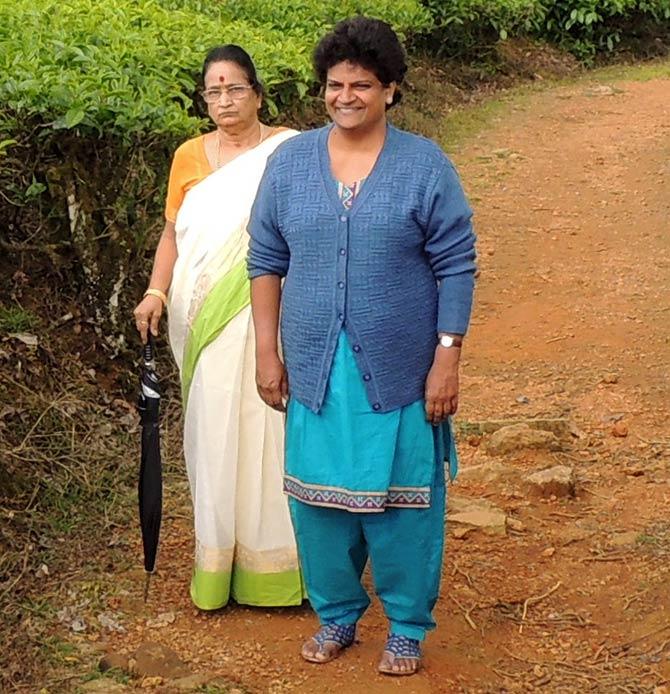 Annapoorni from Coorg writes about her mother Dr D Leela Devi:
My mother means the world to me. She is my first friend, my best friend and my forever friend.
She has been able to be a hands-on mother as well as a career woman -- a scientist with a doctorate -- at the same time. She has excelled at both because of her dedication and determination.
Life they say, does not come with a manual; it comes with a mother.
She has always been a role model because she has always been God-fearing, honest, sincere, optimistic and selfless.
Her unfailing enthusiasm and her will power in tackling difficult situations have always fascinated me.
She has taught me, time and again, never to give up hope or stray from the righteous path when the journey of life is thorny.
She made me understand the maxim 'when the going gets tough, the tough get going.'
I believe that I am a strong woman today, because, a strong woman like her raised me.
These words of Abraham Lincoln, best express what I want to say about my mother: All that I am, or ever hope to be, I owe to my angel mother.
She is God's gift to me. I am thankful to the Lord for giving her to me. I love her unconditionally. May the Lord bless her with a happy and healthy life for all her sacrifices.
Happy Mother's Day my dearest Amma!
---
Priyanka Nandi from Port Blair also shared her thoughts about her mother Papiya Chatterjee:
My world my God, holding my precious daughter in her lap at Durga Puja pandal.
This picture (above) will be my memory till eternity.
Lost myself, my mere existence, my best friend, my most reverend, my mother, my teacher only to find hope in my daughter's eyes.
You always said a child gives immense happiness.
Love, to me, is my maa.
I know you are watching me and so I don't miss you. I know you are in me always forever.