With wedding budgets ranging from Rs 20 lakh to Rs 20 crore, it is important to insure the event for any mishap that can cause major financial loss to the aggrieved parties. Mukesh Kumar, Executive Director, HDFC ERGO General Insurance Company, explains all that you want to know about insuring weddings.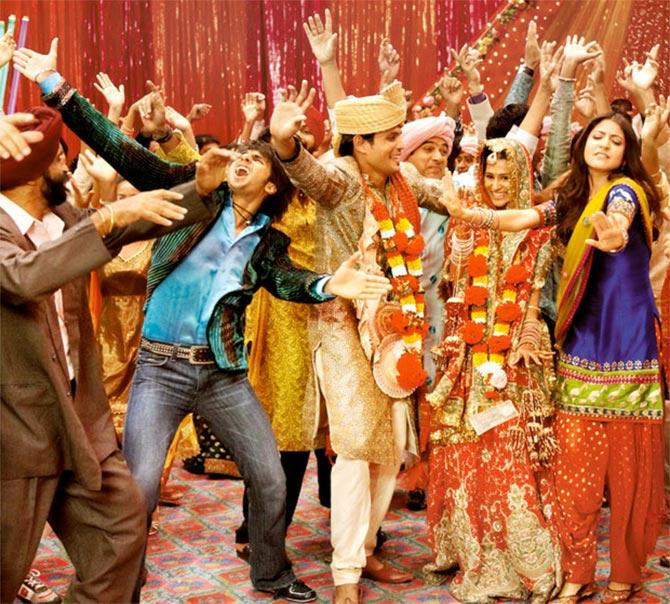 Weddings might be made in heaven, but because they are celebrated on earth, they are vulnerable to --like most things in life --disruptions.
For all individuals, wedding is one of the most cherished milestones of their lifetime, involving lot of emotions, aspirations, and above all, they involve huge costs. It is a crucial day for the involved families in terms of high financial stakes.
A setback at the outset of the journey of the lifetime is unthinkable amid the celebration of the marital bliss.
Weddings are becoming grander and more expensive with innovative new themes getting introduced. Stakes are going up with big budgets and destination weddings becoming commonplace.
Event of such scale necessitate meticulous planning and error-free execution. Amid the celebratory mood, a mishap is the last thing one would think of.
Yet mishaps do occur despite precautions.
With wedding budgets ranging from Rs 20 lakh to Rs 20 crore, it is important to insure the event for any mishap that can cause major financial loss to the aggrieved parties.
Wedding insurance is an effective and inexpensive tool that can protect the newlyweds and families against possibilities of any unpleasant incidence, and is gaining popularity in India.
Typically, the wedding insurance cover is taken for the big-budget weddings, but with rising costs of wedding, it is only the matter of time when wedding insurance will be a checklist key item for most weddings.
There are two types of wedding insurances that are available for those looking for protection: Cancellation Insurance and Liability Insurance.
While the buyers have choice to select the type of cover from the two options, families should ideally opt for both types to make sure that there is adequate coverage and to avoid any unexpected financial liabilities.
Cancellation Insurance is beneficial in the event of the wedding getting cancelled. There are number of possibilities that can result in a wedding getting cancelled and a wedding insurance can be an ideal protection cover for those scenarios.
Many of the expenses could have been already made before the cancellation event takes place. A part of this investment can be covered through a Wedding Cancellation Insurance.
Weather plays a big role on the wedding day and couples struggle to maintain peace of mind when the weather plays spoilsport, especially if it is a beach or outdoor wedding. Unexpected events -- like the bride or the groom falling sick -- can also upset wedding ceremonies.
Wedding is a big day for the couples and the entire family on both side of the family. Lots of gifts are arranged for the big day. However, there is a risk that these gifts can be misplaced or stolen. Sometimes, while traveling for the purpose of wedding, luggage or costly gift items like jewelry can be misplaced.
Wedding Liability Insurance can help you in this case by reimbursing your jewellery costs.
Wedding Liability Insurance provides the crucial financial coverage for damages to venue caused by the guests.
Most wedding insurance providers offer this liability coverage that make the insured parties feel secure and relax financially.
For wedding -- especially outdoor ones -- one need to factor in natural calamities, burglary or thefts as such mishaps don't depend on the size of the wedding, they just happen.
A wedding insurance also takes care of potential mishaps such as re-scheduling due to unforeseen events like natural calamities, damage to the venue due to cyclones, floods or even fire, cancellation due to a major accident involving the bride, groom or immediate family member, insurance can be extended to mishaps such as burglaries or thefts, involving money and other valuables or any legal liability arising out of bodily injury or illness to a third party individual or property can also be insured.
A public liability cover can bail you out in case of any legal liability arising out of injury to a third-party or property. There is cover against food poisoning too, which also comes under the public liability clause.
Premium for such events are based on the type of venue, contingency plans, duration of the event, the organising costs, etc. Wedding insurance can be taken for the duration of the wedding and can be taken up to a week prior to the wedding.