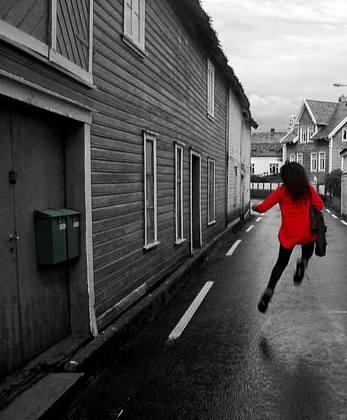 Though reward points should not be a primary concern while opting a credit card they do hold some monetary value. Be sure to redeem your points on time and make the best use of your card.
Whether it is the supermarket where you buy your monthly groceries or the club where you have a membership or your favourite brand of clothing, they all try to woo their customers with reward points. Reward points are a way to encourage customers to stay loyal to the brand or store by offering some benefits which they collect as a result of shopping at a particular brand outlet.
Similarly credit card companies offer reward points to their customers in order to encourage them to continue using the same card and if possible use it more!
How do credit card reward points work?
Rewards points are offered for every rupee you spend when you swipe your credit card. One rupee spent is not equal to one reward point. This depends on the credit card company policy and the card type; thus the same company may offer a different reward structure for different card variants it offers. These rewards points can be exchanged for one of the options that the company offers; these options can be in the form of vouchers, waiver of fees, and contribution to a charity or a gift.
The customer has to choose from a pre-decided list that the company has.
Let's understand this with the help of an example:
If you have a credit card variant that offers two reward points for every Rs 150 spent then by spending Rs 75,000 you will accumulate 1000 points. Depending on the reward you choose these 1000 points could be worth Rs 250-500. Thus when you spend Rs 75,000 you get a reward worth Rs 250-500.
The above is just an example and the reward points may vary; they may be higher or lower. This is from the perspective of the customer; how do reward points work for the credit card company.
Credit card companies take a fee that is called an interchange fee from the merchant establishment; apart from this the annual fee or interest paid by the card holders on delayed payments are the main source of income for the credit card companies.
A part of the earnings mainly from what is taken from the merchant establishment is passed on to the customers in the form of reward points.
What should you know about reward points?
When you apply for a credit card that offers reward points do look at their charge structure. Cards that offer reward points usually charge higher rates of penalty on delayed paymentswhich makes the card expensive in case of a default when compared to a normal card.
If reward points are not used within a stipulated time period they may expire; check with the credit card company about their policy on reward points.
Since you have to choose from a limited list of options, it's better to choose cards that let you exchange points for tickets or annual fees. This way you are not saddled with things that you do not require.
So how important are reward points?
Reward points should not be considered as a primary factor when choosing a card. Always remember these points should be considered as an auxiliary benefit you derive due to using your card or staying loyal; reward points should never become an inducement to spend more.
In the above example we saw that on an expenditure of Rs 75,000 you get rewards worth Rs 250-500 which is 0.33 to 0.66 per cent of your total spend; so think really hard if it make economic sense to spend extra to get rewards.
Having said that, if you do use your credit card frequently, and are a prudent user who does not splurge or delay her/his payments then reward points can be useful for you.
If you travel frequently then you could choose a card that has travel miles in its rewards option. If your fuel expenditure is high then you could use co-branded card that offers benefits of getting fuel and so on.
Photograph: Jarle Refsnes/Creative Commons
The author is a credit expert with 10 years of experience in personal finance and consumer banking industry and another 7 years in credit bureau sector. Rajiv was instrumental in setting up India's first credit bureau, Credit Information Bureau (India) Limited (CIBIL). He has also worked with Citibank, Canara Bank, HDFC Bank, IDBI Bank and Experian in various capacities.