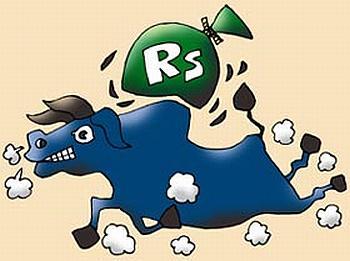 Why should I invest in mutual funds? Why cannot I invest in equities directly? Here are 7 simple reasons
Let me clarify that mutual funds NEED NOT MEAN only equity mutual funds; they can include liquid funds to Gilt funds (debt mutual funds), and in equities concentrated funds to index funds.
1. You can buy a big portfolio with a small sum: In say HDFC Top 200, if there are say 80 shares, you get a small portion (scientifically apportioned) in each of these shares that the portfolio holds. You can never achieve this with your own money. It is far, far too expensive -- and you may not have the expertise to handle 80 shares.
2. You may not have the time, expertise, and money to build a portfolio. Why bother when you can get all these skills for say 2 per cent per annum or thereabouts?
3. Equity, and equity alone will protect you from that monster called inflation.
4. This is very convenient. You can do a SIP (systematic investment plan) of say Rs 5000 and at the end of the month if you find you have say Rs 12,000 more to spare just move it into a liquid fund. From the liquid fund do a STP (systematic transfer plan) of say another Rs 5000. So your liquid fund will keep accumulating from your contributions (Rs 12,000 per month) and reduce from the STP (Rs 5,000 per month) amounts. The big balance should be your emergency fund.
Suppose you decide that Rs 200,000 is what you want to accumulate in your liquid fund and you find Rs 243,000 -- transfer Rs 43,000 to an equity fund. Such amazing things are difficult to do in direct equity and debt investing.
5. Just as investing through a SIP is convenient, your withdrawal also can be timed and regulated.
6. Remember that in the past 36 years of Sensex history it has been down 12 years and up 24 years... so chances are that you will grow your money, participate in the India growth story, and be able to meet your goals. What more can you want?
7. Asset allocation is more about discipline. That you NEED TO DO IT YOURSELF. Fund management is about skill, IQ, EQ, and regulation. So learn asset allocation and discipline. Power of compounding will work for all of us. Outsource fund management for a fee.
Illustration: Uttam Ghosh/Rediff.com