Is your planner promising you 'highest' returns? Beware! says Amar Pandit.
Photograph: Kind courtesy Pixabay
Who manages your money?
Your parents, neighbour or a customer care executive on the other end of the bank?
If you have a personal advisor, do you know her/his credentials?
It is very important that you entrust your money, your life savings in the right hands.
Here are some questions you must ask your financial advisor.
1. Is he a qualified advisor?
Don't trust just anyone to look after your hard earned money.
Seek help only from a Chartered Financial Analyst (CFA) or a Certified Financial Planner (CFP).
2. What is his motivation to work?
Most of the private banks and mutual fund/insurance distributors give you free advice.
These are primarily sales people who are always on the lookout to sell more products to earn higher commissions.
Choose a planner who takes a more holistic approach for your finances.
3. What is he promising to deliver?
Is your planner promising you 'highest' returns?
Beware!
A good financial planner should instead tell you not to believe in theories of 50 per cent returns and help you focus on achieving your financial goals.
4. Will he create a written financial strategy?
Instead of adopting a product-centric approach of directly advising in stocks, mutual funds or insurance policies to invest in, a good planner will first create a financial roadmap for you.
This will give you a clear picture of what you need to save and invest to achieve your goals.
5. Is he available at my beck and call?
A good financial planner will not only be available whenever you have any doubt with respect to your finances and investments but will also conduct periodic reviews to ascertain your progress and evaluate the performance of your investments.
6. Will he act as a guardian of my wealth?
Most MF advisors only look at MFs. Stock brokers will take care of only stocks. And insurance agents will only advise on insurance.
A good planner will take the role of a family doctor -- look holistically at all investments -- insurance, MF, stocks, loans, real estate, fixed deposits etc and advise you what is best for you, even if s/he isn't directly handling them.
7. Will he follow a process?
Just like a doctor who first diagnoses and then recommends a treatment, a good planner will do the following:
Ask questions about your family, your goals, income, expenses, insurance, investments, tax situation, wills, nominations etc.
Conduct a financial fitness check to understand your current financial scenario and risk appetite.
Recommend how and where to invest your money to achieve your goals.
Without this process, it's just like a doctor recommending medicines without doing a diagnosis.
With almost everyone using similar designations in the finance industry, differentiating between the noise and the real deal is becoming increasingly difficult.
Make sure you understand your financial needs and consult only an expert for handling your hard-earned money.
When you keep in mind the life-cycle and unique financial requirements in each phase you can plan your finances better.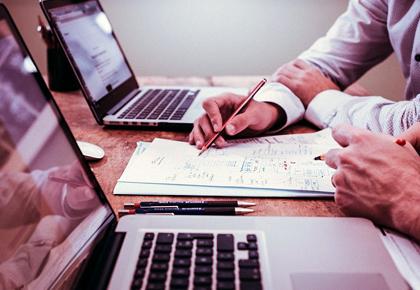 Amar Pandit, CFA, is the founder, HappynessFactory, a wealth solutions company.