These four options are by far the best available to migrate to a less-cash world, says Anil Rego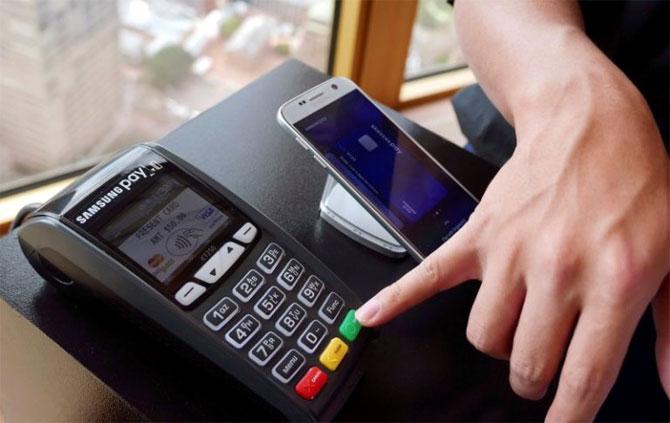 We have been dramatically changing from being a cash-driven economy to a digital economy. Our money and the way we are handling it today, has become different.
In such a scenario, how do you seamlessly migrate into a cashless economy?
What are the best payment options which can help you in this journey?
1. Credit and debit cards
The easiest of options which will help our move towards using digital cash are credit and debit cards. Anyone with a bank account will have at least one of these cards.
One can also purchase add-on cards for one's family members, so that the payment is linked to the primary account holder.
Cards are easy to use and almost everyone has a POS (point of sale) machine these days. So, swiping the card to use for one's needs is not difficult at all.
The only flip side is losing one's card. Even though most cards need authentication, sometimes theft or loss of credit or debit cards leads to huge monetary losses.
Keep the card safe, and you are golden!
2. Internet banking
Internet banking accounts are given to every account holder and can be used for payments online these days.
Of course, one cannot use an Internet banking account to transfer money when one is buying things across the counter of a shop physically.
For other important payments like utility bills, payment of income tax premiums, online shopping, etc., Internet banking is the best bet.
It saves the hassles of standing in a queue and helps you go cashless in comfort!
The only flip side here is that one needs to beware of internet frauds and phishing.
3. E-wallets
Paytm, Freecharge, Ola Money, etc., are examples of e-wallets. One can recharge their payment wallet and use it for their everyday transactions and payments.
The best aspect of e-wallets is that even small kirana stores and street hawkers accept them. This enables hassle free transaction at more places than even the credit or debit cards!
There is also no threat of losing the card. Of course, the threat of losing one's mobile or having issues in network connectivity do exist.
These, though, have a smaller chance of happening.
Furthermore, there is a two-step authentication which makes hacking tough and hence there is added security on the money being held in the account!
4. Aadhar linked payments
The Government has introduced merchant payment through Aadhar linked bank accounts using the Aadhar Pay Merchant App.
For this, one has to link their bank account to their Aadhar card and verify their finger print.
Once this is done, then an individual can simply make payments using their Aadhar card number by using their fingerprint as the verification.
No need to carry cards or bother about recharging the wallet!
Of course, this mode is just catching up. However, it is surely a very convenient way to make payments!
These four options are by far the best available to migrate to a less-cash world.
Most people have, by now, used at least one or two of these to tide over their payments since November 8, 2016.
In the days to come, there will be higher adoption of such electronic payments taking us closer to the dream of a cashless society!
Photograph: Matt Siegel/Reuters
Anil Rego is the founder and CEO of Right Horizons, an investment advisory and wealth management firm that focuses on providing financial solutions that are specific to customer needs.