As Prime Minister Modi completes a year in office, we asked you, young job-seekers, to share stories of your job struggles.
In the third part of the series, K Selvapriya, an engineering graduate from Thiruchendur, Tamil Nadu, tells us how she is struggling to find work a year after graduation.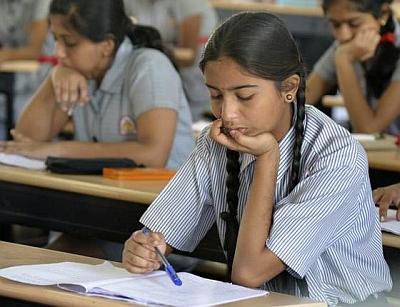 I studied electronics and communications engineering from the Dr Sivanthi Aditanar College of Engineering in Thiruchendur, Tamil Nadu.
I completed my graduation last year and got 67.5 per cent aggregate marks.
While in college I attended an on campus interview conducted by the Elcot Company.
This was for a teaching job where we had to teach students about electronics, robots and computers.
I cleared three rounds of interviews, but was not selected in the final round.
After that I attended an off campus interview in Kalasilingam College in neighbouring Tirunelveli district.
There I attended one round of interview, but was not selected.
I then got in touch with an agent whom I paid Rs 1,500.
He arranged two interviews, but the companies did not seem to offer good job growth.
So I did not take the offer.
Currently, I am attending Hindi language classes as I think it will help me if I get a job in North India.
I also took short-hand and typing classes after college.
I attended a day-long coaching class on how to write banking entrance exams.
I appeared for recruitment exams held by the Tamil Nadu Mercantile Bank, but the results have not come yet.
In December 2014, I took the Railways Recruitment Exam for the post of junior engineer, the results for which is yet to be declared.
I am trying on all fronts and hope I can find a suitable job soon.
As told to A Ganesh Nadar/Rediff.com
ALSO SEE
#JobSearch: 'I believed securing a job would be a cakewalk'
#JobSearch: 'It's been two years and I am struggling'
Dear young job-seekers, have the achche din arrived for you in terms of finding a job? Or is finding a job as difficult as it was earlier?
What have been your greatest challenges in finding a job?
Tell us! Write to getahead@rediff.co.in (Subject: My job search) and we will publish the most relevant responses on Rediff.com
Image published only for representational purposes.