Share your memories of what you ate on train journeys.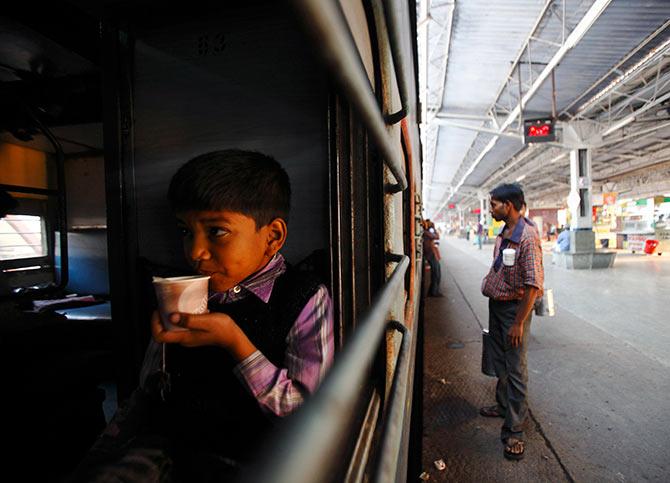 Meals! Meals! Meals!
Remember that call on your long distance train journey?
The excitement of deciding what you would eat?
If you were to name one dish you relished every time you travelled by the Indian Railways, which would it be?
Vegetarian Cutlets? Railway Mutton Curry? Deep Fried Pooris served with potato curry? Egg Biryani and Egg Curry?
Tomato Soup? Or an Omelette placed in between two slices of buttered bread and served with your morning cuppa?
Does the mention of these 'meals' (a term every long distance train traveller has heard!) bring back fond memories?
When it was time for lunch or dinner, families rolled out newspapers on the seats and waited for the food they had ordered to arrive. They would carefully open their silver foil packets and dig into their Biryani or top their rice with Dal and curd, tear open packets of pickle and begin their meal.
All this will soon be just a memory.
The Indian Railways have already started withdrawing pantry cars from trains after the Indian Railway Catering and Tourism Corporation gave the nod for 'e-catering'.
We, for one, are going to miss this typical 'train meal'. What about you?
Share your memories of the meals you have had on Indian trains. If you have pictures, send us those as well. Mail us at getahead@rediff.co.in and we will feature the best entries on Rediff.com and India Abroad. Don't forget to mention your NAME, AGE and the place where you LIVE.
IMAGE: A boy drinks tea inside a train at Agra Cantt Railway Station in Agra. Photograph: Navesh Chitrakar/Reuters