Relationship problems? Let Love Guru help.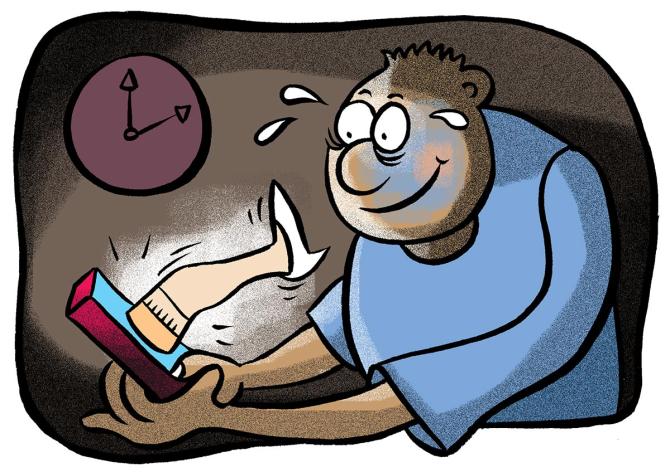 If you are facing relationship issues -- and if you are in a relationship, you're facing issues -- we have someone you can discuss them with freely.
Meet Rediff.com's Love Guru, who says, 'I've been told I give some pretty great advice. And some people think I'm funny, so if I can give you a laugh or two after your girlfriend stuck a fork in your face, why the hell not?'
So if you feel you want some personal advice, do write in to getahead@rediff.co.in (Subject: Ask Love Guru).
If you wish to remain anonymous, do let us know and your name won't be disclosed when publishing responses to your queries.
Dear Love Guru,
I want to say that I was married in January 2021.
Everything was going fine.
But my mother is unnecessarily harassing my wife when I am at office.
So, after two months, she went to her home.
Now my mom says she cannot come back.
Moreover, she is pregnant. So she said let us stay separate in a rented room.
What is the solution so that we all live happily and peacefully?
Thanks and regards,
Animesh Chakraborty
What! Are you nuts?
Neither of them wants to live with the other. And this is within two months of marriage, so it's safe to assume there's zero compatibility between your mother and wife.
The solution to living happily and peacefully is to move out!
Relations between them have no chance of improving unless you do so.
And your wife is pregnant to boot... don't you want to support her during this time?
Let me tell you also, Animesh, your mother sounds like quite an ogre -- you yourself have stated that she harassed your wife and isn't even allowing her to move back home! Grow a pair and move out!
Dear Love G,
We got married in February. We met through an ad and didn't date much.
When we have sex, he prefers anal sex mainly.
He won't talk about sex.
I feel he is gay and doesn't know it.
What should I do?
Thanks,
K
Why oh why would you not date much and marry someone you hardly know? Because it's safe to assume that you'll live happily ever after for the rest of your life with a virtual stranger?
Won't talk about sex? You talk about it. Express your doubts and see what he has to say.
I don't think he doesn't know he's gay, I think he just may not want to admit it. And he may not be, either -- sometimes anal sex can also be a straight man's fetish.
Whatever the issue, healthy dialogue is the order of the day. And if he won't open up, visit a counsellor together.
Dear expert,
Need your advice on what magic effect can bring back my husband.
He has left home multiple times after fighting with me.
He has filed a court case too, asking for divorce.
But I love him and fear to stay alone.
It's been three years of an unhealthy relationship and one year of separation.
Regards,
Anonymous
Dear Anonymous,
At the end of the day, a marriage is not defined by a piece of legal paper; it is defined by the relationship between two people.
I am sorry to hear that you love your husband and that he has left you and is demanding a divorce.
But from where I stand, you seem to be better off without him; you have mentioned he has walked out on you several times before and also say that it has been an unhealthy relationship. He seems to want to break free from the marriage and you deserve much better.
I don't know why you fear living alone, but this is not the end of the road for you.
Give him the divorce and know that you will find love again, maybe with a better person this time around.
Dear Guruji,
Boss, I had a drinking problem.
Wife refused sex till alcohol issue solved.
For a year now, have not touched a drop. I swear on my mother.
She is still refusing intimacy in bed. Or anywhere.
I kept my end of the deal.
She has not.
We never had any problems in our marriage till I started increasing my drinking.
Now I feel like going back to drinking.
Need your help.
Thank you,
Tejbir Kohli
That does sound unfair, Tejbir.
I think you need couples's therapy.
Your marriage has obviously been through a lot, what with your former drinking problem and your wife denying you any form of intimacy.
Please don't hit the bottle again; visit a therapist instead.
Hi Love Guru,
My husband always watching porn stuff.
Too much.
Porn not getting translated to real life action.
Can't too much porn be an addiction?
I am afraid one of my daughters might see him watching.
Need your guidance.
Fatima Zaidi
Dear Fatima,
A lot of people watch porn, but an addiction is a different matter.
It's when one cannot stop watching and does so every chance s/he gets, even in risky environments like the workplace or when one's family is around.
Explain to your husband that you think that this is getting out of hand and that you're worried for both his mental wellbeing as well as your children's exposure to porn.
He needs to be discreet and also ensure that it's not getting out of hand.
Such an obsession is not healthy.
Moreover, do you have a good sex life? Maybe if you're more adventurous with him in the bedroom he may not feel the need to rely quite so much on watching sex instead of having it!
---
This column is not for the psychologically disturbed, or those who need professional help for severe mental trauma. It's for those who can't discuss their issues freely with parents, or friends, or partner. Or dog. Or just want a fresh perspective from an unbiased, objective-thinking individual.
Maybe your partner is the problem? Or maybe you are the problem and just don't know it. And need Rediff.com's Love Guru to tell you just that.
So if you feel you want some personal advice, do write in to getahead@rediff.co.in (Subject: Ask Love Guru).
If you wish to remain anonymous, do let us know and your name won't be disclosed when publishing responses to your queries.