Gaurika Sharma shares an interesting story behind her outfit.
The Lakme Fashion Week is full of interesting people and stories.
Delhi-based designer Gaurika Sharma shares the story behind outfit she is wearing.
Rajesh Karkera/Rediff.com listens in.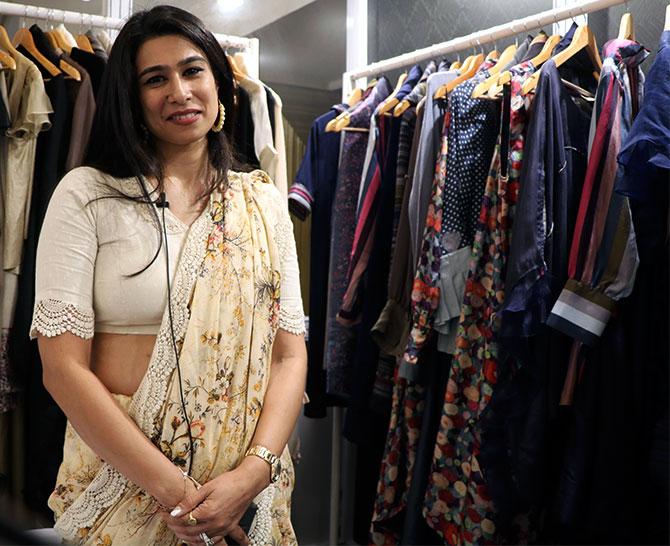 I started my export business with my husband.
I have two children. They are all in Delhi.
My daughter is 19 and in college. My son is still in school.
It (entrepreneurship) has been a journey and an exciting one!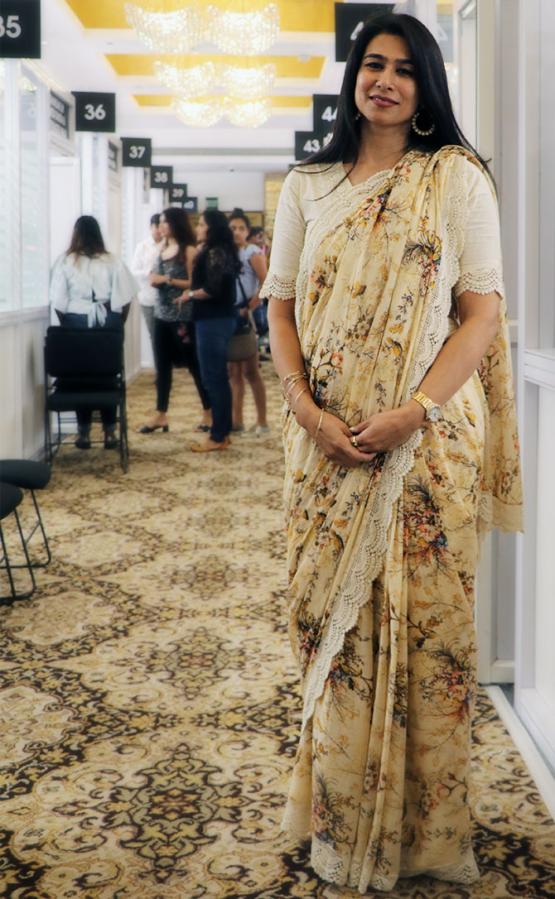 I'm wearing a vintage floral print saree with a lace edge all around.
I wanted to wear something that spoke of my collection last season and also because this one wasn't ready on time last year!! :))
I just wanted to wear it :). And well, I have got a lot of compliments on it this morning.. So it's made my day!
Fashion is an extension of me. It's always the first impression that always lasts.. and what you wear is how you are noticed.
What you are as a personality will always come in later. It's called image portrayal.
VIDEO: Watch Gaurika Sharma talk about her design inspiration.