'I admire Kareena's sense of style. She has always been herself and she rocks everything she wears.'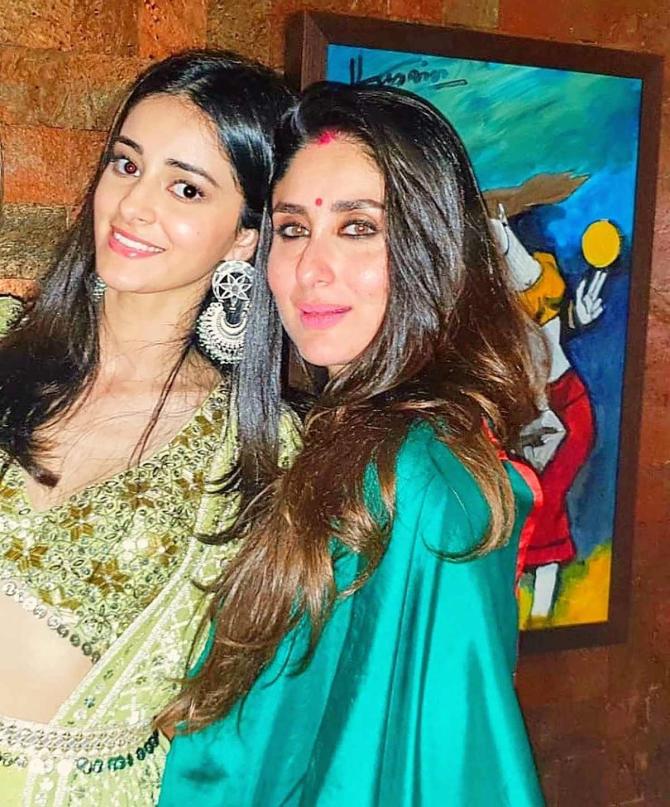 Looking stunning in beige separates that flaunted her incredible abs, Ananya Panday was a gorgeous showstopper for designer Ruchika Sachdeva at the Lakme Absolute Grand Finale.
"This year has definitely turned exciting," revealed the actress soon after the show. "My first ever Lakme Absolute Grand Finale and I couldn't have asked for a better designer partner.
"I loved the outfit made by Ruchika for my finale debut.
"It was co-ord and included a fun pleated skirt with geometric prints. It really reflected my love for colours and my inner creative personality."
In an interview with Anita Aikara/Rediff.com, Ananya talks about her finale debut, walking the ramp amid a pandemic, the one thing she tells herself every time she steps on stage and why she really admires Kareena Kapoor Khan.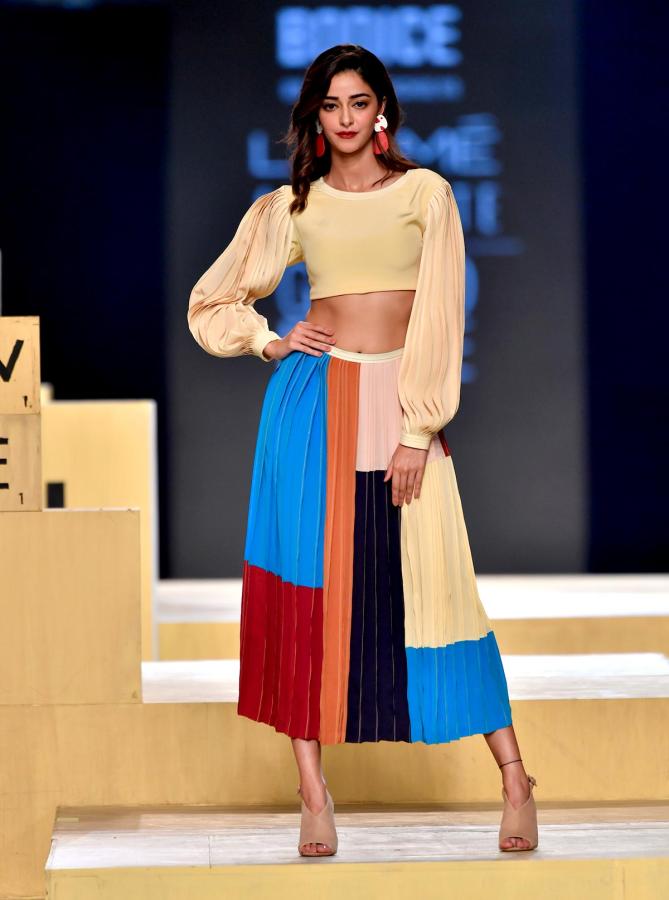 ALSO SEE: Wow! Ananya serves her SEXIEST ramp style
What was it like to be a Lakme Absolute Grand Finale showstopper?
It was my debut at the Lakme Absolute Grand Finale stage.
I had been waiting for this for a very long time and was very excited that it was actually happening now.
This is the first phygital edition of the FDCI x Lakme Fashion Week and the experience was something different and new.
I have always wanted to be a part of a drive-in fashion week. So, this time, it all came together for me.
Amidst the current pandemic, did you feel safe to walk the ramp?
The FDCI and LFW did a wonderful job in making sure that all COVID-19 precautions were in place and everybody was safe.
It was a drive-in show and people had to maintain social distancing by sitting in their own car.
I think it was a wonderful concept as people's safety was a top priority.
Walking the ramp for Lakme Absolute Grand Finale designer Ruchika Sachdeva... what was that like?
I was very excited to walk the ramp for Ruchika Sachdeva. I think her designs are very cool.
When you see her pieces you know that she has designed it; her structure and design style is very unique.
The finale piece that I wore was a classic that underlined Ruchika's signature style even as she had a lot of fun with colours.
That's something I also really like, just having fun with fashion.
Your favorite shade from the Matte Melt Mini collection?
I did the campaign for Lakme so I got to try out a lot of shades.
My favourite is definitely is Nomad Pink, because I'm a pink girl. I love pink.
The one thing you tell yourself before you step on stage?
I keep telling myself, 'Don't fall!'
A quality for a great showstopper would be...
When I am watching someone walk the ramp, I like it when they are having fun, grooving with the music and comfortable in what they are wearing.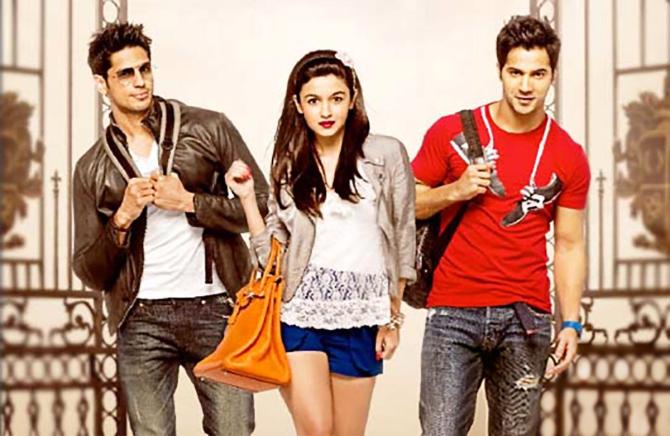 Something that is really special in your wardrobe?
There was a bag that Alia (Bhatt) carried in Student of the Year.
It was a neon yellow Jimmy Choo bag and I have that in my closet. It means a lot to me.
I was a part of Student of the Year 2, it was my first film and for me that forms a full circle of life.
Your fashion mantra?
I would say YOLO (You Only Look Once).
Because you only live once, so you might as well have fun with your fashion.
Fashion advice for your fans.
I think they should start by taking it (fashion) not so seriously.
Fashion is meant to be fun. As long as you are happy with what you are wearing, that is all that matters.
A Bollywood celeb whose style you love?
I admire Kareena Kapoor Khan's sense of style. She has always been herself and she rocks everything she wears.
Watch Ananya Panday walk the ramp as a showstopper during the Lakme Absolute Grand Finale.
Video courtesy: FDCI x Lakme Fashion Week